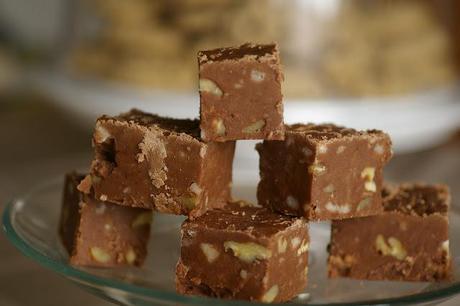 I had intended to give you this recipe during the holiday season.
I made this fudge along with cookies and other goodies for Christmas.
I put them in these cute little boxes and in a basket to give to friends.
I had forgotten about it to be honest with you.
At the time, I was not really impressed with the photo's I took of the fudge.
So I  put the post in the back burner.
I pulled it up today and thought, those pictures are not to bad. 
I certainly have taken a lot worse pictures. 
So I decided to give y'all the recipe anyway.
Who wouldn't love a easy fudge recipe.
Besides, now that the holidays are over, you don't have to share with anyone!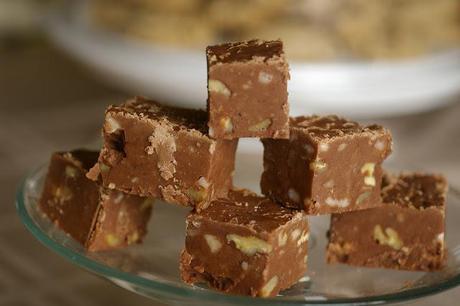 Easy Peasy Microwave Fudge
1 box confectioners sugar
1 stick butter
1/4 cup evaporated milk
1/4 cup cocoa
1 teaspoon vanilla
1 cup chopped nuts
Directions
Put the sugar, margarine, milk and cocoa in a large microwave-safe bowl. Microwave on high 3 minutes. Remove from microwave and beat until silky and smooth. Add vanilla and chopped nuts. Pour into buttered dish and let harden. Cut into piece.
Peace be with you,
Veronica