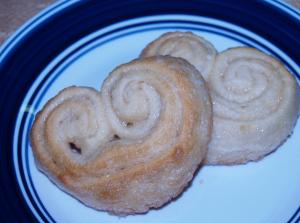 On Easter morning, we do not like to have heavy and sometimes messy breakfasts. When the kids were little that was a no-no! These quick and easy palmiers can be prepared the night before, left in the fridge overnight and baked off in a snap on Easter morning. A nice slightly sweet, light breakfast.
Here is a picture of all you need: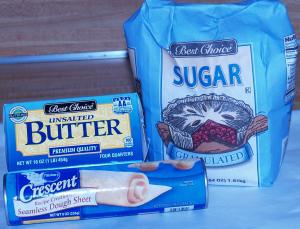 1 can (8 oz) refrigerated crescent dinner rolls or 1 can (8 oz) refrigerated seamless dough sheet
¼ cup granulated sugar
2 tablespoons butter or margarine, melted
Coarse sugar
Preheat oven to 375 F. and cover cookie sheet with parchment paper or pan liner.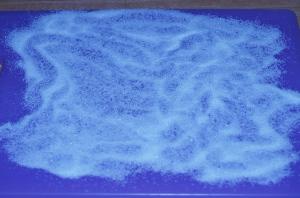 Spread granulated sugar on a cutting board.
Cut dough sheet into two 4×7 inch sheets
Melt butter and mix in 1 tablespoon sugar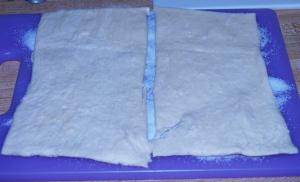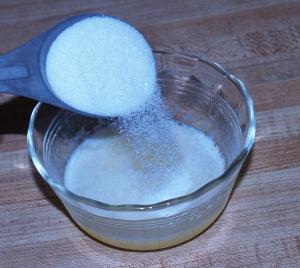 Place the two sheets onto sugar and slightly press.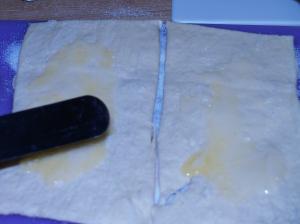 Place one sheet on top of the other.
On short side, roll up one side and then the other and meet in the middle.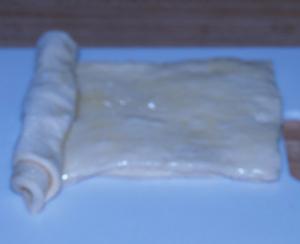 Put foil or cling wrap around rolled-up sheets and place in fridge for 15 minutes or overnight.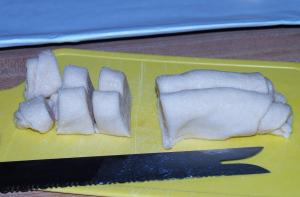 Take out of fridge and cut into 8 slices with serrated knife.
Place on cookie sheet, cut side down (you may sprinkle with coarse sugar now if you like – we don't) and bake for 10-13 minutes or until golden brown.
Let cool 1 minute and remove from cookie sheet.
Serve warm!
I am happy to tell you that I have a guest post on The Dollar Stretcher Forum where you can find all kinds of money saving ideas. My blog post can be found here: http://community.stretcher.com/blogs/dollar_stretcher_guest_blogger/archive/2012/03/28/how-to-make-the-most-money-possible-at-your-next-garage-sale.aspx
And the main address is: http://www.stretcher.com/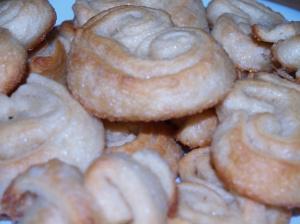 Happy Easter Eating!!