Sometimes I can't help but to long for the items I didn't have the sense to buy when they were out there. So I've decided to put together this little post on the three things I most regret not splashing my cash on at the time, in the hope that some lovely person out there will spot them and let me know :) Then maybe I can finally become (re) acquainted with these long lost treasures...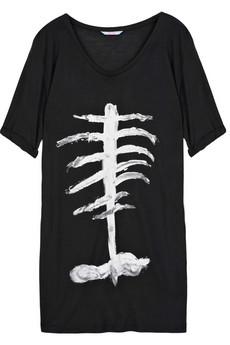 1. Sass & Bide "Bones Brigade" tee
I was
so
 indecisive when it came to this tee. Thought it was gorgeous but wasn't sure whether it'd suit me as shirts like this aren't always that flattering on bigger busts. I even went so far as to stick it in the old online shopping trolley, but never got so far as the checkout. Really wish I had done, because now I can't find it for love nor money!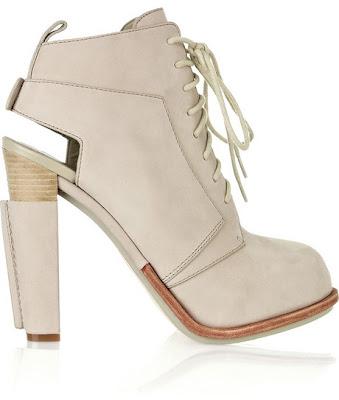 2. Alexander Wang "Dakota" booties *swoon* 
Originally these were priced at a rather hefty £555 on Net-a-porter so I could but dream of owning a pair. However, they later appeared on The Outnet for a very reasonable (at least in comparison) £115. My funds couldn't quite stretch so I decided to wait a couple of days until payday - of course they sold out within a matter of hours. Was not a happy bunny!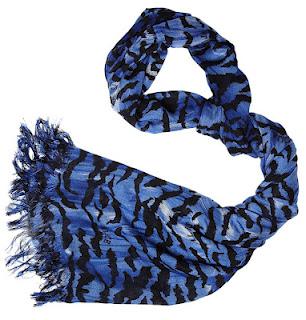 3. Alice by Temperley "Tiger Print" Scarf.
My final pick is actually a bit of a cheat because I had this scarf and used to wear it
all
 the time. Then one day it suffered an untimely end much to my dismay. Despite having a big fat
hand wash only
 sticker on it, the clumsy oaf that is my Mother - chose to stick it in on a hot wash.
Horror of horrors! :(
 It's now shrunk, boggled, battered and bruised. 100% unwearable. May it rest in peace poor thing.
I have yet to find another one anywhere, despite having trawled eBay for hours on end. There is a brown version available on Van Mildert at the moment, but I can't commit because
it's just not the saaaaaame! 
What are some of the items you regret not investing in & now can't stop thinking about?