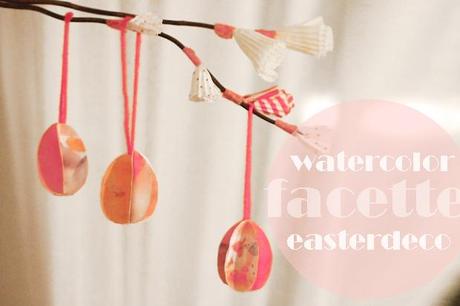 yes, of course we made some easter crafts last weekend around here. this time my little girl joined me again. this is one thing that makes me totally happy, share my love for little projects with her, even when things turn out not totally perfect , it´s always super special and fun when we make something together.
This is what we made:


 1. we colored various papers with watercolors and lavage technique


2. cut out eggs in same sizes, choose 6 per piece and folded them in half


3. glued a thread in between two folded halves and the glued together the six pieces half by half, ready!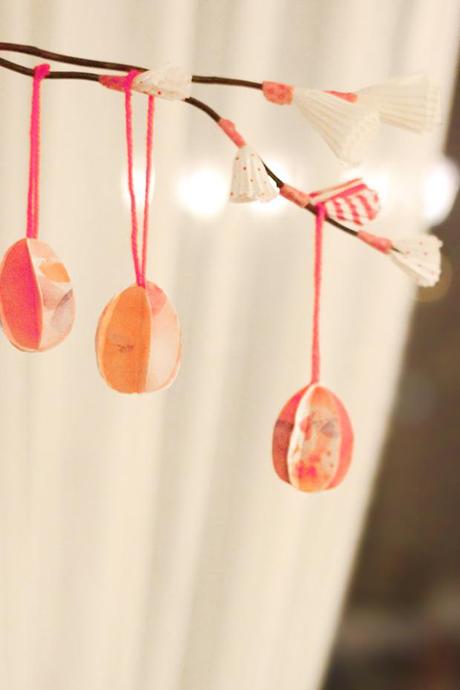 (I decorated it with the paper flower branches from this tutorial last week)
I love these little pops of color around the house, looks already a lot like spring and easter around here now...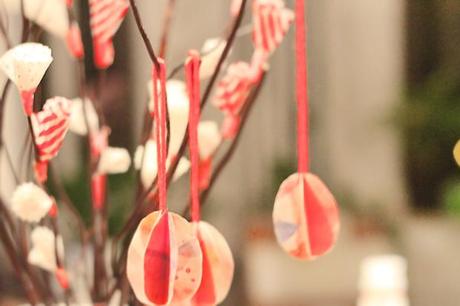 xxx noni.
as always linking up with from dream to reality