This Easter I wasn't home. Since it's also my spring break, my family drove to College Station to visit my brother instead of having a typical at home celebration. Because packing Easter baskets, candy, and other basket stuffers would prove fairly difficult, my family decided that we wouldn't do Easter baskets this year. But, if you know how much I love holidays, you would assume that I didn't quite follow the rules. You would be correct. I decided to make one of my brother's friends an Easter basket! Clearly I am the bomb at finding loopholes.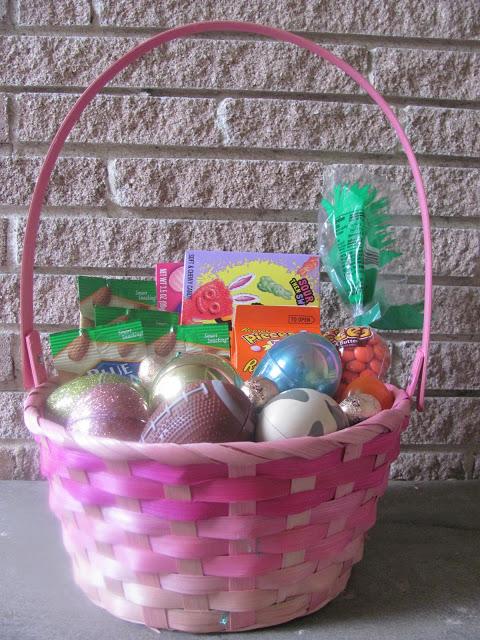 My Mom and I went to Target, and I fell in love with this ombre pink basket. I still think it is adorable. Target rocks, huh? Apparently Target was on it's Easter A-Game because the Easter candy was almost as adorable as the baskets. I mean Easter bunny lifesaver gummies? That's taking something that's already perfect to a whole new level.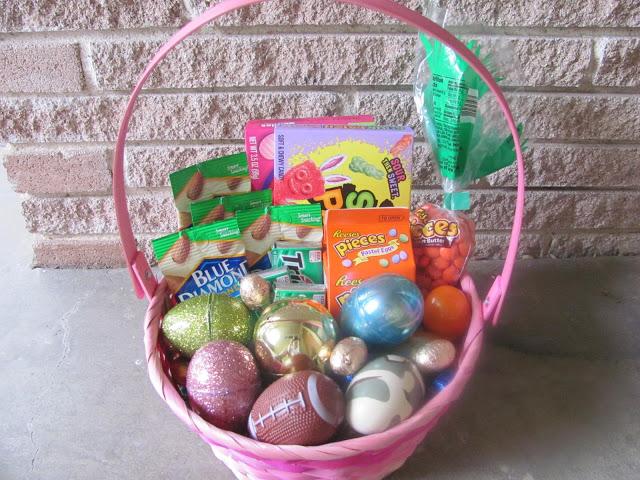 On another note, I've been a little obsessed with almonds lately. I added some 100 calorie packs to the basket in hopes of bringing college kids over to the dark side. They're seriously amazing. I'm not sure why I've always obsessed over peanut butter instead. Maybe I should become the Almond/Almond Butter Runner. Not quite as catchy, but equally as delicious.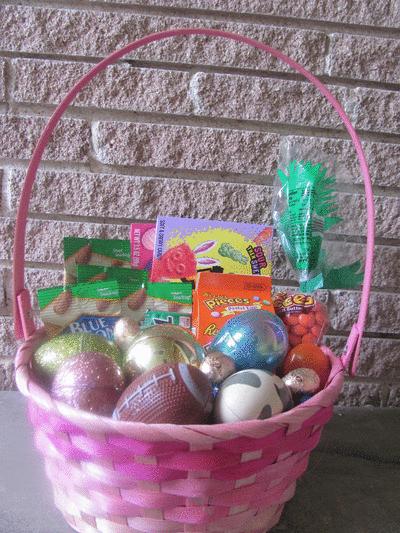 Well, I got extremely off topic, but to sum everything up, I think I love Easter in general. The little bunnies, baskets, chocolates, etc. It's all SO cute! I know it's too late for this Easter, but if you're ever unsure whether you should make a basket for someone or not MAKE ONE! It's so much fun, and it will make their day!
Happy Easter Peanut Butta Runnas! Have a chocolate bunny for me. (Easter's 50 days, so you still have time!) Maybe even get a peanut butter filled one. I mean, Lent's over, so that calls for celebration, right? :)