There are a plethora of accommodation options in Kuala Lumpur, but many travelers, ourselves included, often gravitate towards hotels—especially chain ones. So breaking away from the usual, we decided to stay at a serviced apartment, and among those in the city, E&O Residences Kuala Lumpur was among the standouts we found online. Read more…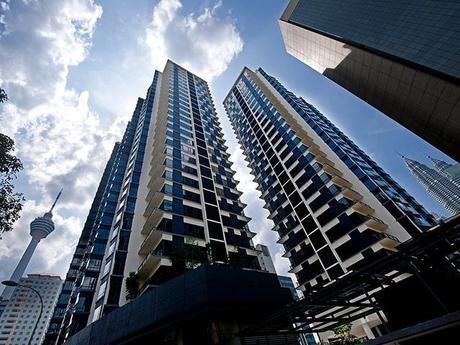 While situated along a secluded side road, E&O Residences Kuala Lumpur is right in the smack of the action, and by that, I mean it's located between KL City Center (KLCC), where the Petronas Towers and the central business district are, and Bukit Bintang, a bustling shopping and nightlife hotspot. Both are only about 10-15 minutes by foot.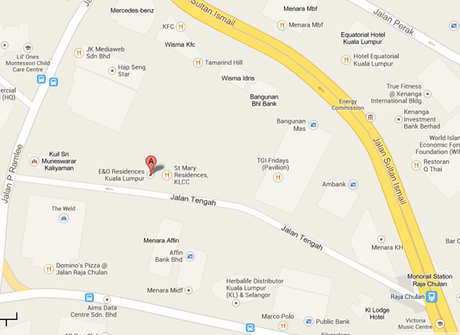 And given its central location, transportation is never a problem. The Raja Chulan Monorail station is only about three to five minutes walk, while bus stations are right around the corner. Further, taxis ply the major roads within the hotel's proximity all day and night.
The hotel sits on what seems like a gated community, and true enough, adjacent to it is its sister, the upscale condominium St. Mary's Residences. While the two towering properties surely have a great number of occupants, we didn't see plenty of them at a time—making the premises constantly peaceful. Surely, it's a recluse from all the action happening in KL.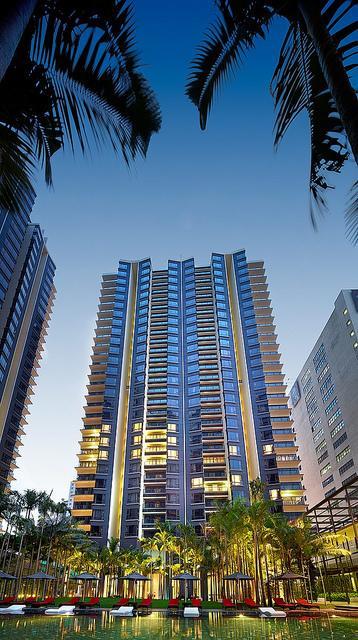 As we entered the sleek reception area, a smiling front officer welcomed us. We were surprised when she told us that they were fully booked that weekend, as the lobby was practically empty save for us, but we were all the more stunned, albeit very pleasantly, when we were afforded an upgrade to a two-bedroom suite because of the high occupancy.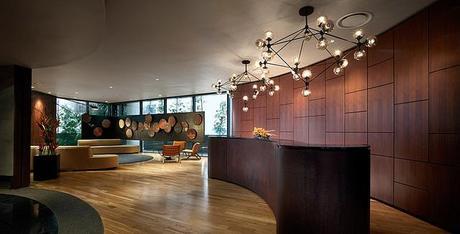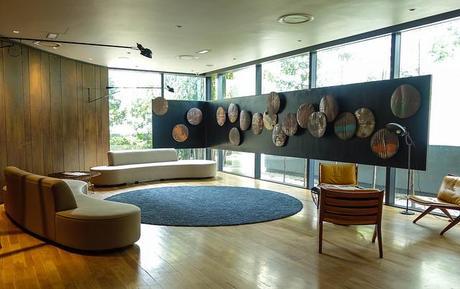 Happy because of the development, we giddily went to our room, and we were certainly not disappointed. It was upscale, contemporary living at its finest—think Upper East Side, New York—that we immediately thought about it as our dream home.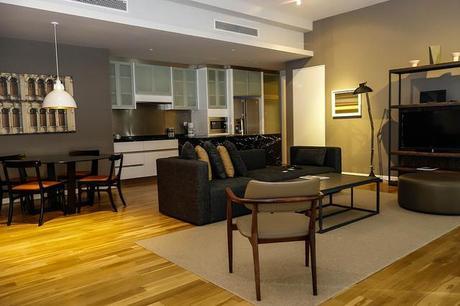 The 134 square-meter unit was tastefully decorated and carefully laid out for sure. There are two bedrooms—one master, one guest—and each has a comfortable king-sized bed with quality linens and fluffy pillows, wardrobes, flat-panel TV, and a bathroom with a glass-walled shower and his and hers vanities. The master bedroom's bath even has a sleek tub.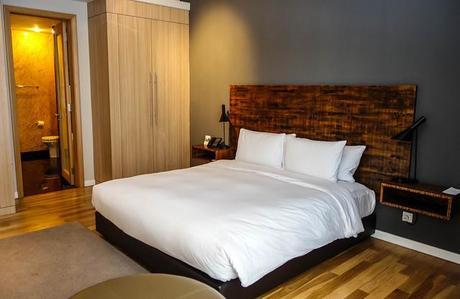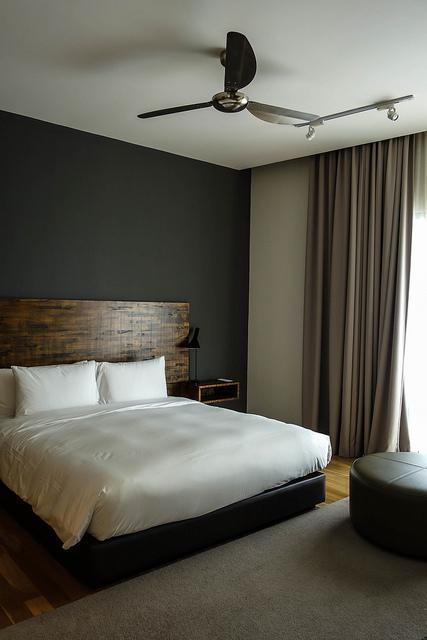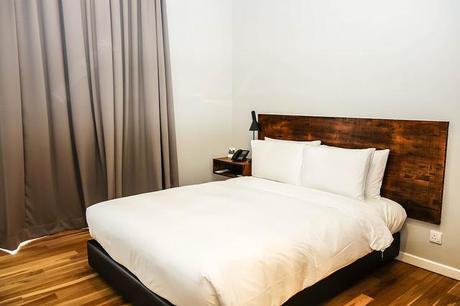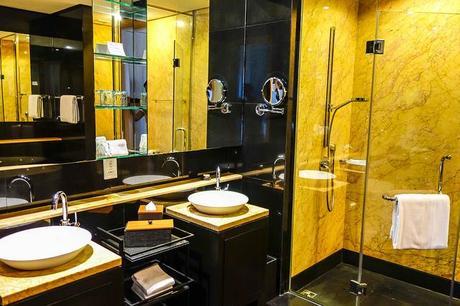 While the unit is definitely spacious, the well-decorated living area seems spatially expanded further with angular glass walls. We spent hours chatting on the handsome couch, soaking in the mesmerizing view of the KL skyline and not minding the huge TV in front of us.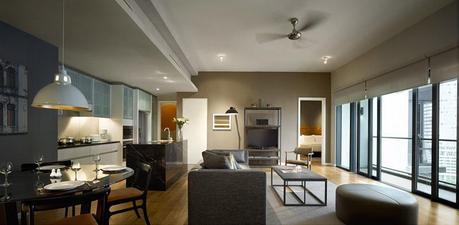 My cousin Christian was so inspired by the open kitchen that he whipped up a Filipino meal of sinigang (tamarind stew) and rice. He took advantage of the kitchen's induction cooktop, as well as the kitchenware and utensils present. The same kitchen is equipped with a fridge, toaster, microwave and convection oven, and coffee-making facility.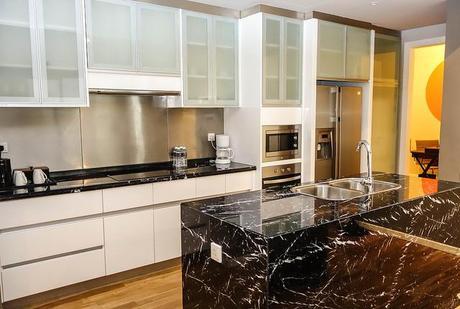 Apart from the sleek dining table that sits four, the suite comes replete with a washing machine and dryer, which, by experience, only few serviced apartments have. And on one corner of the unit is a hip office that has a desk with ample power points.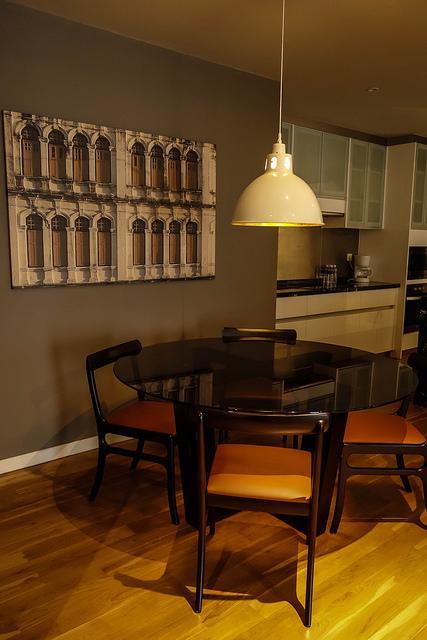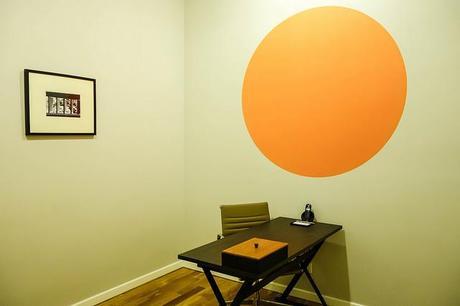 We had breakfast at their concessionaire called Delicious Café, a reputable all-day dining restaurant. Admittedly, we were a little underwhelmed by their breakfast fare, but their food was good enough to fill us up early into the day.
Christian was able to use the well-equipped, state-of-the-art gym and exercise room, while we intended to use their classy swimming pool but failed due to lack of time. There are also beautiful open landscaped gardens and a playground for the little tots in tow, and for business travelers, a meeting room and a business center are available.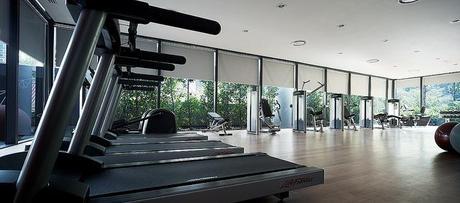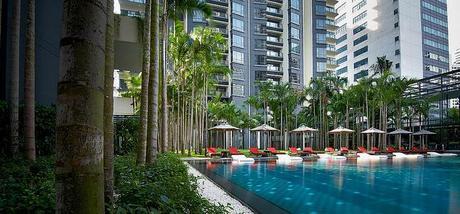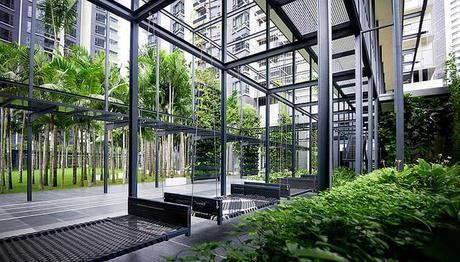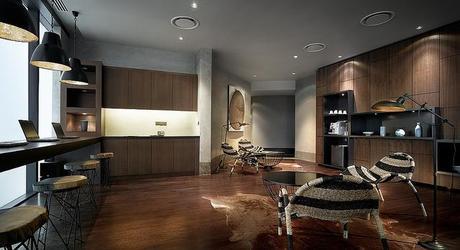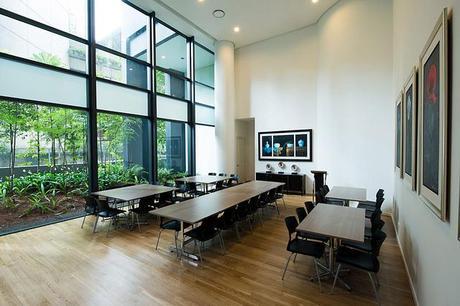 E&O Residences Kuala Lumpur only offers one and two bedroom suites. Suite prices start at about the price of a deluxe room at a five-star hotel in Kuala Lumpur, so their price point is very reasonable. For all features and amenities, the suites give much value-for-money.
E&O RESIDENCES KUALA LUMPUR
Jalan Tengah off Jalan Sultan Ismail, Kuala Lumpur, Malaysia
Telephone: +60 3 2023 2188
Email: [email protected]
Website: www.eoresidences.com
Social Media: Facebook