If you thought that Botox was the ultimate way to get rid of your wrinkles, well, think again. Giving Botox stiff competition is a new injection called Dysport that works much better than Botox to relax your wrinkles. The injection which is similar to Botox in many ways has come to be known as the twin of Botox. The place where Dysport Injections score is the cost of a unit, which in itself is the most important differentiating factor while considering any surgery. Lets take a look at what Dysport injections are and what they can do, in detail.
 What are Dysport Injections? 

Dysport is a strain of botulinum Toxin of Type A. The toxin is capable of blocking neuromuscular movements. It is injected in the areas of the face with wrinkles after which it has a paralytic effect on the injected area. As a result, it prevents the wrinkles from deepening and keeps you more youthful.
How is Dysport different from Botox? 
Dysport and Botox are slightly different in their composition. Botox has a higher protein load when compared to Dysport. As a result, the number of antibodies formed when Dysport is injected in the body are fewer. Consequently, the effect of Dysport lasts longer.
Dysport spreads more easily when compared to Botox. In case of treating large areas like the forehead, Dysport does away with the need to use more injections due to its ability to spread easily. However, while working on smaller areas, this poses a problem of the medication spreading to unwanted areas and causing side effects.
Dysport is cheaper than Botox. However, it is also more dilute, requiring you to use more units for the same effect.
Read more about Botox here
How does Dysport Work? 
Dysport injections immobilize the muscles that you use for your expressions like laughing, smiling and frowning. The frequent use of facial muscles can cause deep furrows in your face, causing lines to be etched in your skin and making you look old. When the movement of these muscles is restricted, the lines on your face are smoothed out, making you appear more youthful.
Also, it so happens in many cases that immobilization of the forehead muscles causes you to unlearn the act of frequently frowning, reducing the worried look on your face. That way, after one round of injections, maybe you don't need another round since you don't frown too often.
The treatment consists of injecting the chemical and takes about 20 minutes. A cooling pack is applied soon afterward. There is no downtime for the procedure.
Cost of Dysport Injections
Dysport costs about $5 for a unit while Botox costs $20. When it comes to treating an area, about 3 times of Dysport is needed to get the same effect as Botox. Dysport treatment for an area could cost you about $400 to $700.
Candidates for Dysport Injection
Both men and women with moderate amount of wrinkles on the forehead and near the eyes and those who have smile lines and wish to get a more youthful appearance are good candidates for Dysport injections. It is not for you if you are pregnant or breastfeeding or suffer from neuromolecular diseases.
Result with Dysport Injections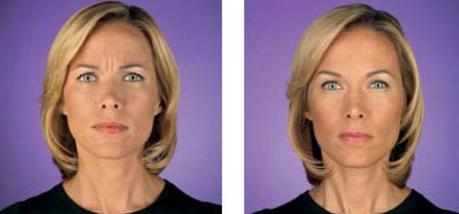 Within 3-4 hours of adminitering Dysport injections, wrinkles begin to fade, compared to Botox that takes a couple of days. Dysport also lasts longer than Botox, giving you a wrinkle free appearance for more than 4 months after a sitting.
Side Effects of Dysport Injections 
You might experience a small amount of bruising on the injection site. Dysport can also cause headache and nausea in some patients.
Dysport injections are an effective way to combat the signs of aging. Go to a qualified doctor and get your shots and you will be staring at a more youthful self in the mirror.
Read more about looking youthful with soft tissue fillers here
Image credit: Featured, 1, 2