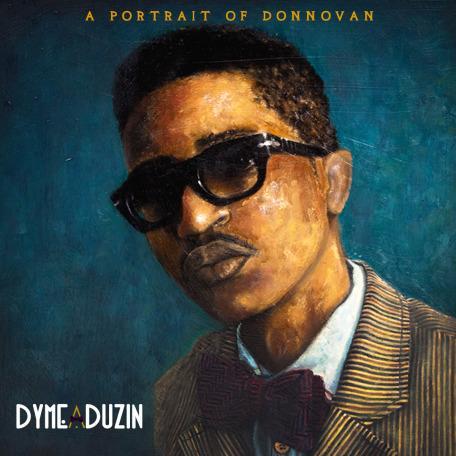 Dyme A Duzin, one of Brooklyn's most promising up-and-coming MC's and fellow Phony Ppl frontman, has released his latest free mixtape 'A Portrait of Donnovan'. The 20 year old MC made quite an impression from the early age and has since gone on to be one of WB latest signings. With his distinctive style, DyMeZ influnces a new generation of hip hop through his skillful lyricism and edgy delivery, as seen in previous singles such as  'Memories' and 'New Brooklyn'.
His latest single 'Swank Sinatra', sees DyMez enlist some of the best young talent from the Pro Era crew, including fellow Brooklyn MC Joey Bada$$, who recently released his '1991' free mixtape to critical acclaim, CJ Fly and the late Capital STEEZ.  The collaborative record highlights fresh lyrical talent as they showcase their skillful spitting, sick rhymes and confident chilled out vibe throughout. It's safe to say, the future of hip hop is in very good hands.
The 15 track mixtape sees production from the likes of Plain Pat, Dante Ross and Emile Haynie. Be sure to download the mixtape HERE and check out the video for 'Swank Sinatra' below.