Dux & Co opened in the summer of 2012. Previously they did catering at festivals and weekly markets in Dublin but have now set down roots on the corner of Wellington Quay and Asdill's Row.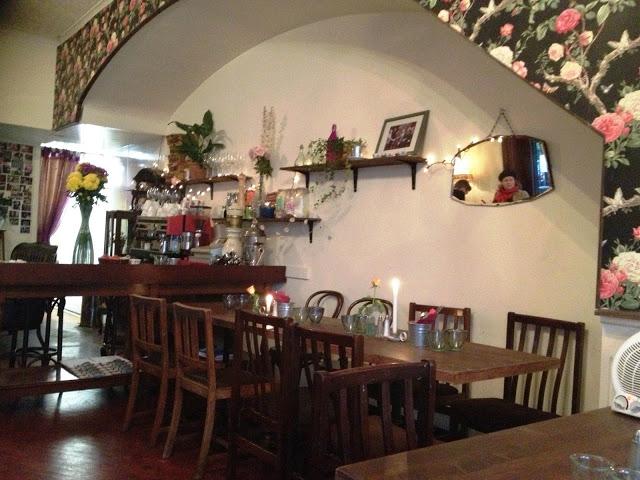 Cute and flowery interior of Dux & Co
Inside the decor is rosie! There's the rose wallpaper and the roses on the table! It has the feel of a Mediterranean kitchen, quaint and comfortable. There are also the two swings which adds a hint of quirkiness. I regret not swinging on one. I just didn't want to risk being forever known as "the girl who broke the swing in Dux & Co!"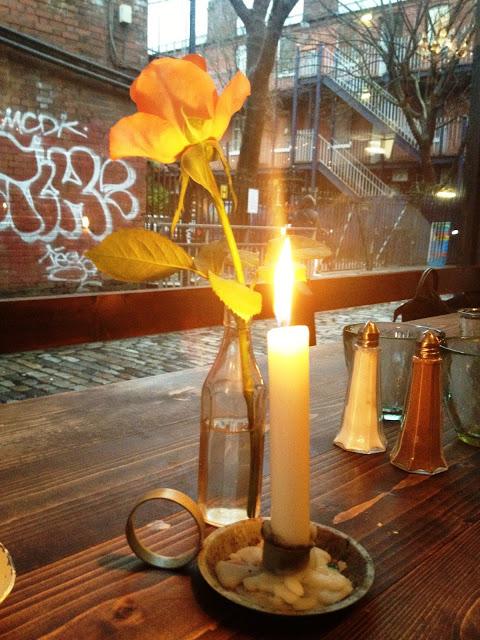 Fresh roses and candles, simple but homely.
Arriving at 7pm the waiter looked at us reluctantly, the restaurant was fully booked from 8pm that evening. We were meeting friends in an hour though and promised to be out before their reserved guests arrived. It's great to see a new venture so well received.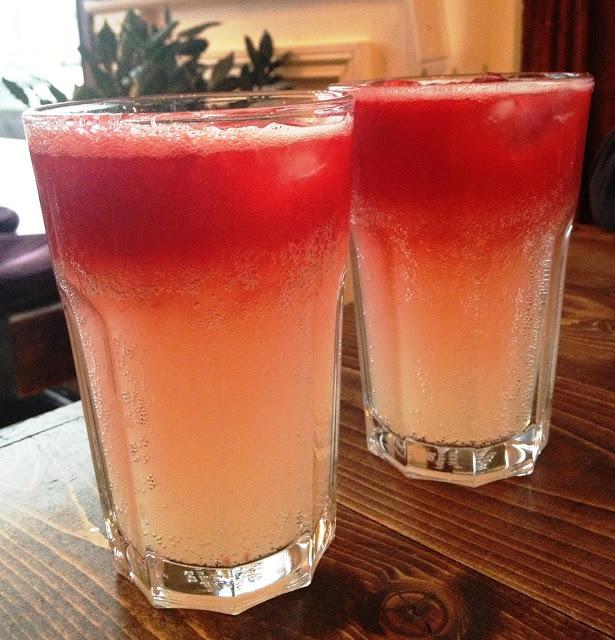 Fabulous raspberry lemonade
We were just after a snack and Dux & Co is a perfect spot for that. We ordered a selection of meats and cheese and also a large sharing plate. They don't have an alcohol license yet but offer BYOB at €4 per bottle of wine or €6 per table of beer. We came empty handed so we opted for two lemonades. They turned out to be incredibly tasty, lovely homemade fizzy lemon with raspberry puree, I really must attempt these at home!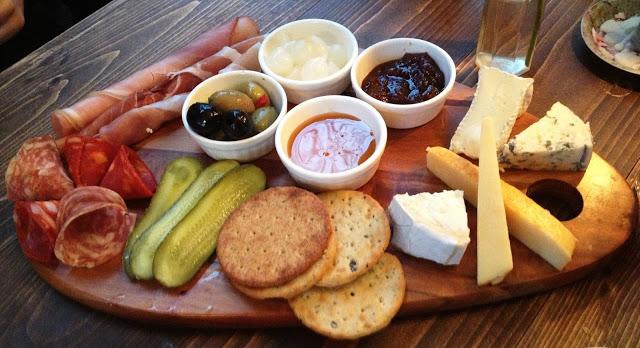 Generous meat and cheese board.
The meat and cheese board came with bread, chutney, honey, pickles and olives. There were three different types of meat and five different cheese. It really was very generous for €12.00. The blue cheese was fantastic and I regret not asking where they sourced it from.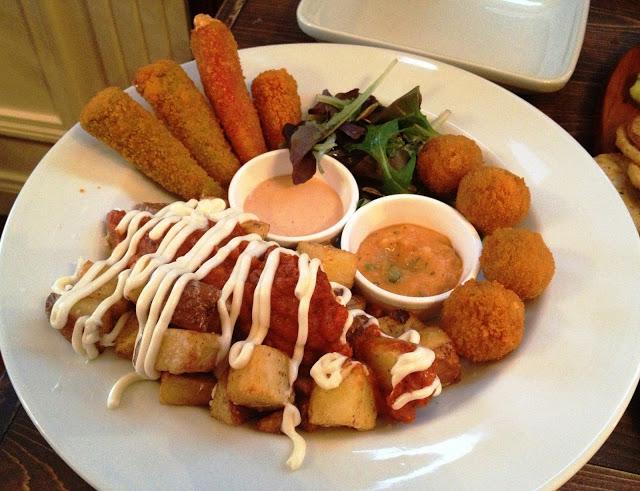 Our large sharing platter of patatas bravas, poppers and croquettes.
For the sharing platter we had opted for poppers, croquettes and patatas bravas. Again this plate was really generous, a huge serving of patatas and four each of the poppers and croquettes. It was accompanied by two really fresh and tasty dips. Although all the food on the platter was deep fried it really wasn't greasy, quite the reverse. What amounted to three tapas dishes only cost cost €12.00.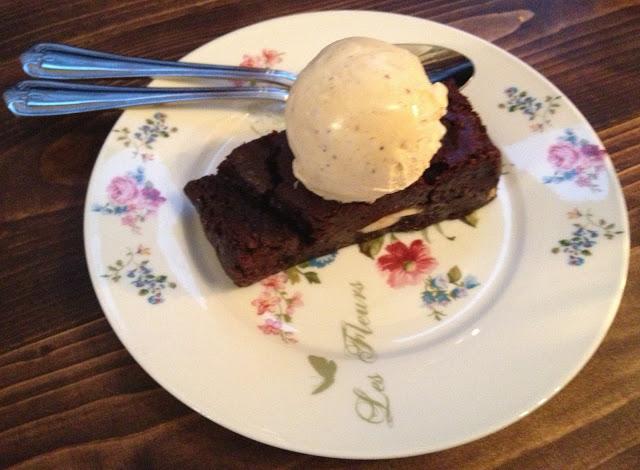 Quite delicious, every bite was devoured. 
To be fair we probably didn't need dessert but we had a while before our 8pm deadline and were so impressed with the quality of what we'd already had we opted to share one. We went for a chocolate brownie with ice cream. M who's a brownie aficionado gave it a thumbs up!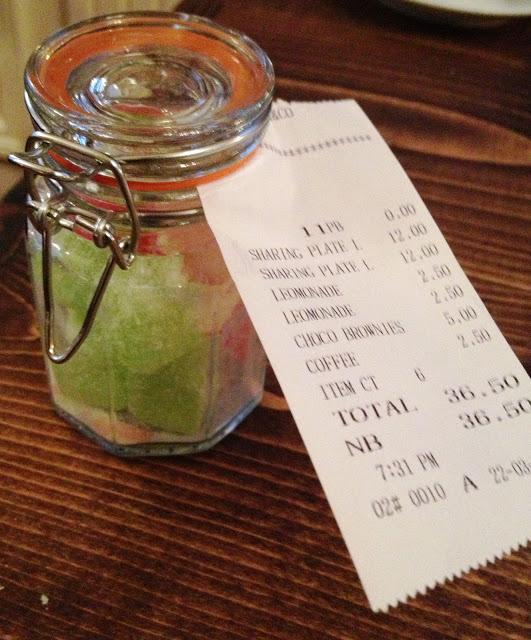 A very reasonable bill for all the food we had! 
I loved Dux & Co. It was relaxed (even though we weren't staying all evening) the food was good, the service was friendly and prompt. When the bill came, attached to a little jar of sweets, it was really reasonable. I'll be back to avail of their BYOB policy and maybe a little turn on the swing!
Dux & Co
51 Wellington Quay
Dublin 2
01 613 9864
http://www.duxandco.eu/