I've been using the MAC Browset since make-up school, on both me and my clients, alternating between the shades "Beguile" and "Girlboy", depending on the color of our hair. I just love how groomed and softer it makes the brows appear.
Once a product works for me, I seldom switch brands but when I stumbled upon the Etude Color My Brows brow mascara t their store, I knew I just had to try it. And since my current hair color is a bit brown with highlights, I chose the 02 shade which in my head looks a lot like "Girlboy".
So just to see  if these 2 products are indeed similar, let's compare them side-by-side.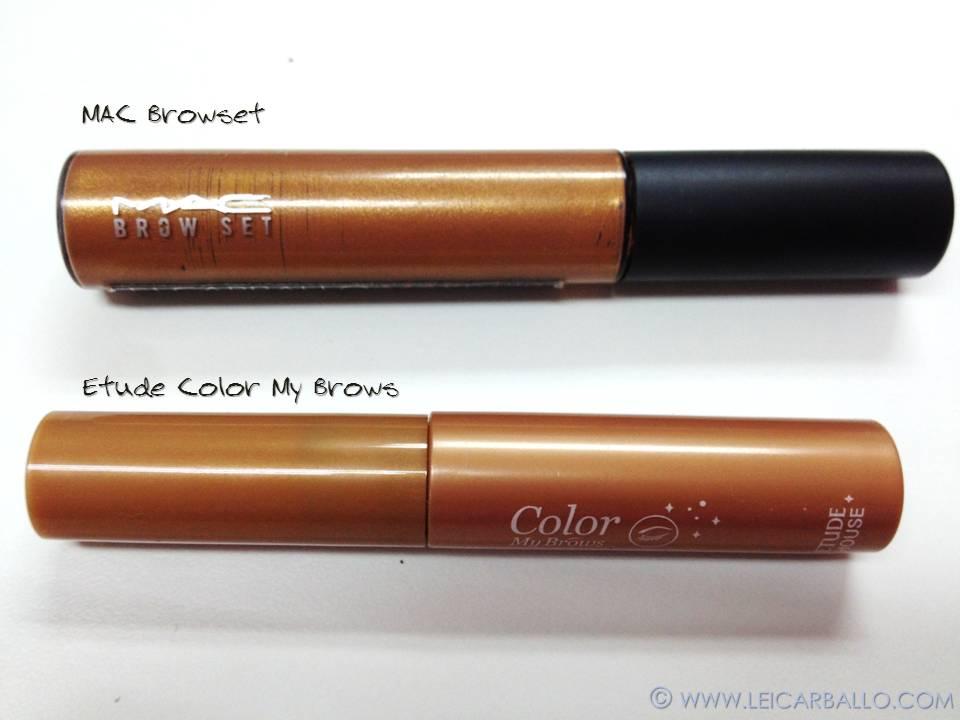 MAC Browset
Etude Color My Brows
Product Description
A brush-on gel that strokes brows into shape. Adds shine and style. No flaking or stiffening. Tinted or clear. Also grooms lashes, sideburns and facial hair.

Eyebrow Mascara supplies brown/gold tones to match the various color treatments for Asian hair.

Price Php 950
(Php 118.75 per gram) Php 348
(Php 77.33 per gram)
Available shades
Clear
Girlboy (Fawn Blonde)
Beguile (Full-bodied Taupe)
Show-off (Rich Brown)
#1 Rich Brown
#2 Light Brown
#3 Reddish Brown
Size 8g 4.5g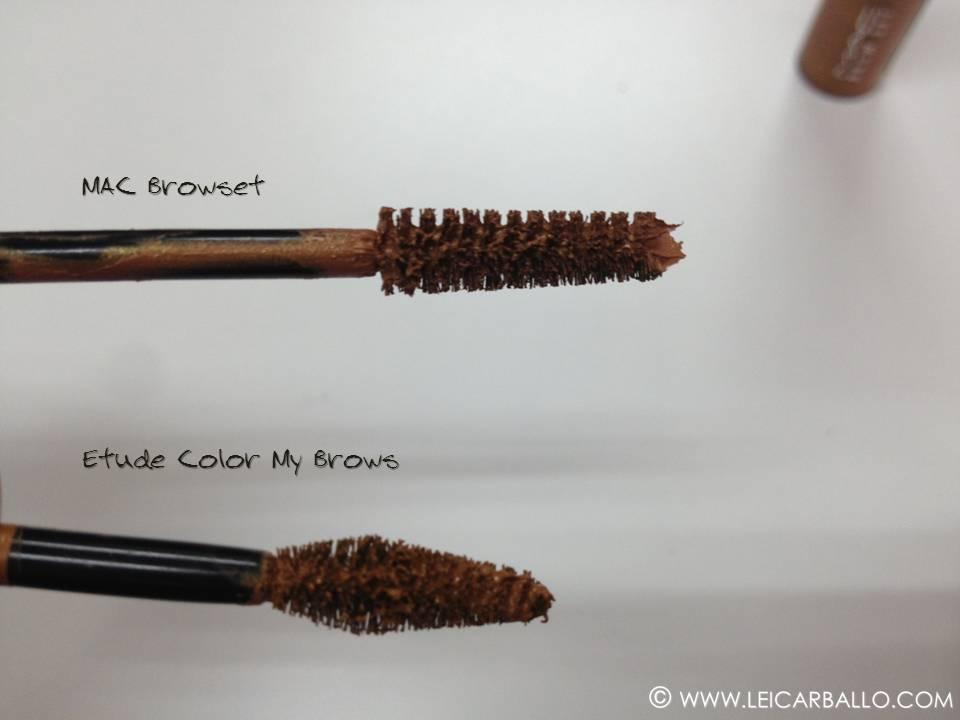 The Etude Color My Brow's spoolie is actually easier to work with since its head is pointier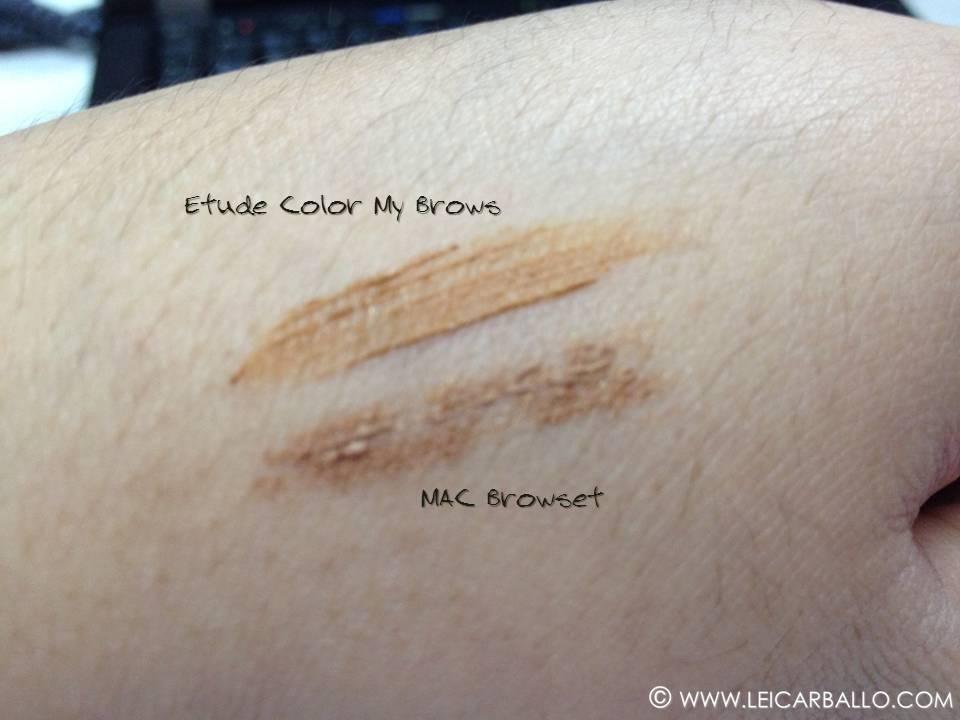 Etude's Color My Brows #2 appears lighter while MAC's GirlBoy appears with a slight hint of red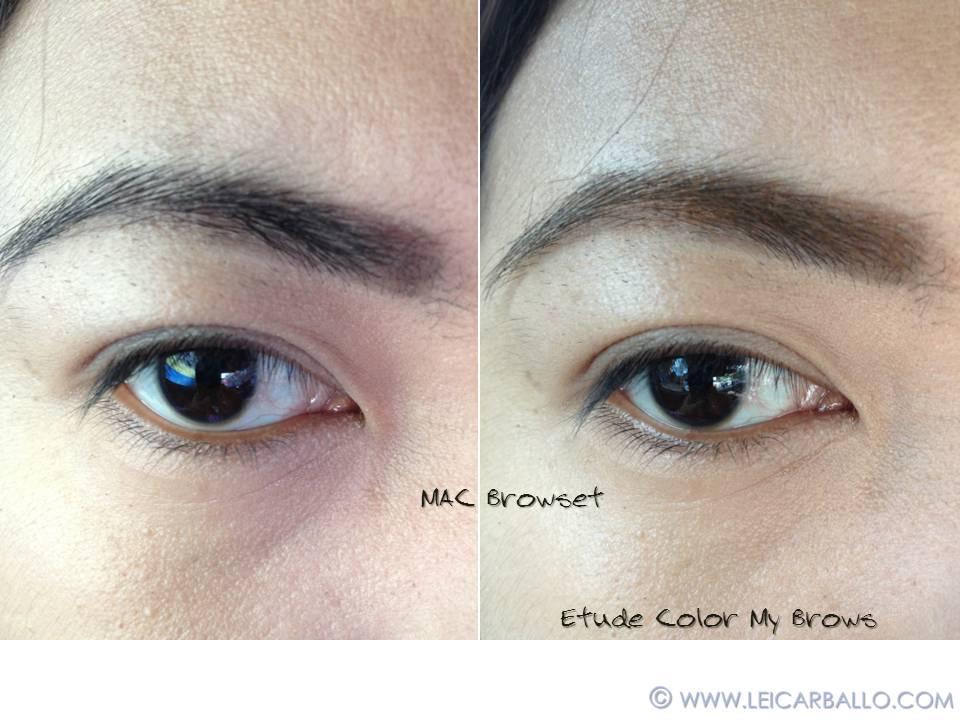 Bare vs. Brows with Etude Color My Brow #2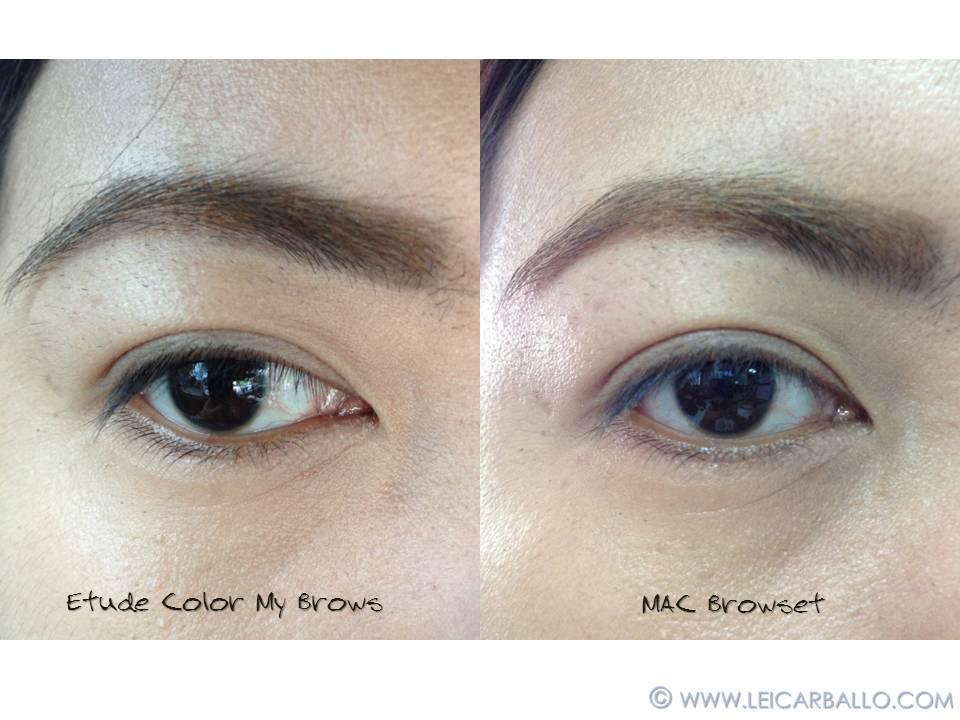 Etude vs. MAC Colors are nearly similar except that once worn, "GirlBoy" has a slight hint of red as seen in the photo above.
Overall, I can say Etude Color My Brows is a good and much more affordable alternative to MAC Browset.  The latter has definitely been duped! Now I can't wait to compare the other shades against each other... :)
XOXO,