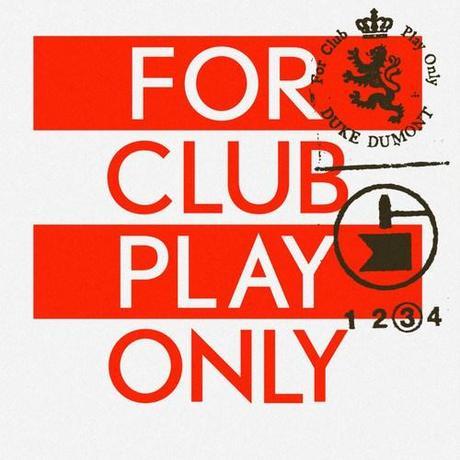 House music is constantly gaining momentum and dominating mainstream music. Duke Dumont certainly owes a lot to this, especially considering the success of his previous singles 'Need You (100%)', 'I Got you' and Won't Look Back'.
Before this whirlwind of success, Dumont was making waves on the underground scene and released two volumes of 'For Club Play Only' via Tiga's Turbo Recordings, so it's only natural Dumont releases a third volume.
'For Club Play Only' part 3 features four original tracks, allowing Dumont to return to his roots and deliver a darker and more stripped back underground vibe. Two personal standout tracks include: 'Slow Dance'; a guaranteed floor-filler with it's sinister yet hypnotising synths, distorted vocals and acid style vibes, while 'Nicht Vor Mitternacht', delivers an all out big room romper with its sinister synth dominating throughout. 'Mumble Man' and 'Drumapella' complete the 4 track EP.
'For Club Play Only, Pt. 3' is available now. Upcoming dates for Dumont include The Warehouse Project.