Did you know there was a castle in Drimnagh?
I didn't.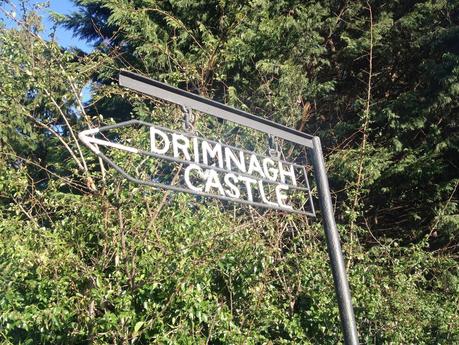 Upon hearing about it I made it my business to check it out. Turns out I could have investigated from the comfort of my own home as it was recently featured on the TV show Moonfleet with Ray Winstone. But where's the fun in that?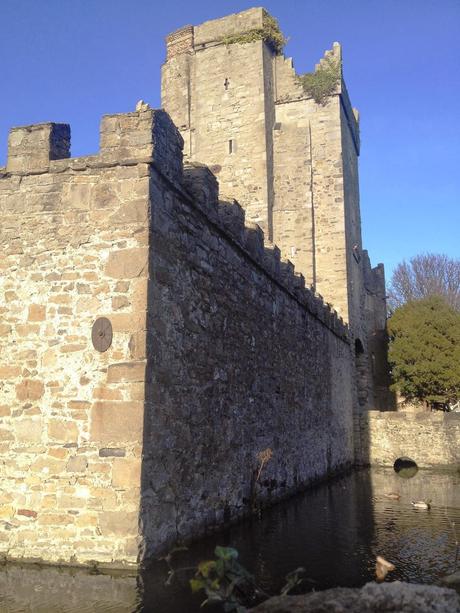 Drimnagh Castle's fully functioning moat.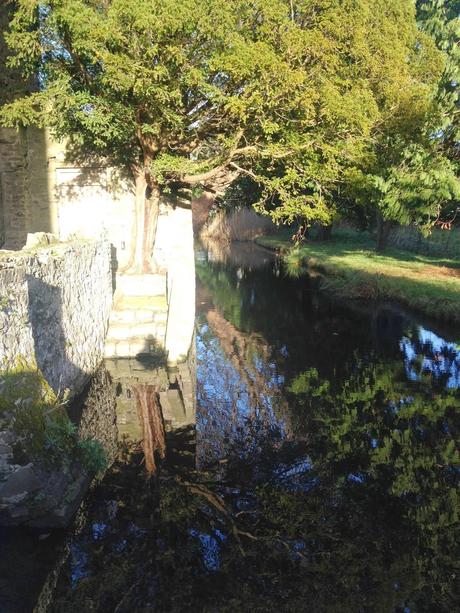 The still water was great for taking reflection pictures in, I wished I'd something more than my iPhone with me. 
It's the only remaining castle in Ireland that still has a flooded moat which is filled by the nearby Bluebell steam and it certainly makes for some very picturesque shots.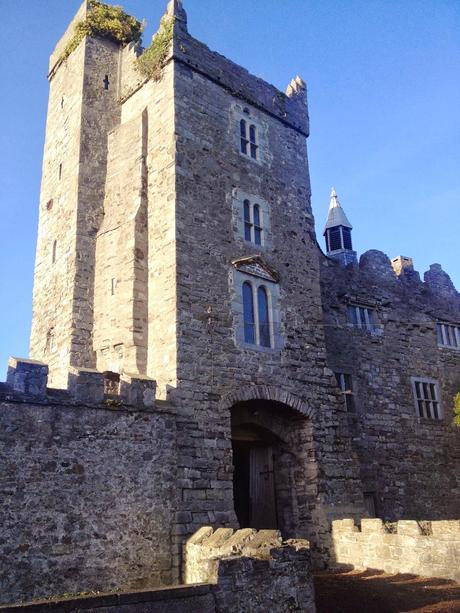 The entrance to the castle.
I was the only one to visit the castle one recent lunchtime which meant I had the guide all to myself. Willie was a super interesting man and I learned not just about the history of the castle but also the feudal system in Ireland and much about the local area in general. He just exuded a real passion for local history! It was lovely to listen to someone who was so enthusiastic, He had so much he wanted to share.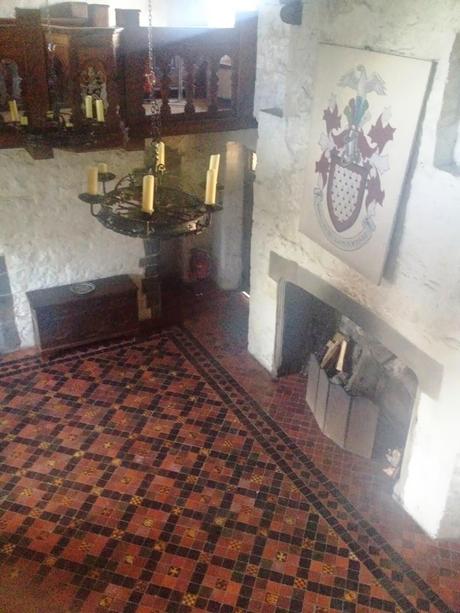 Some of the TV show Moonfleet was shot in this room. Other movies, for example Ella Enchanted, were also shot in the castle.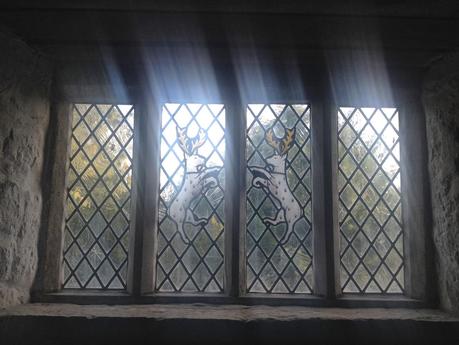 Beautiful stained glass.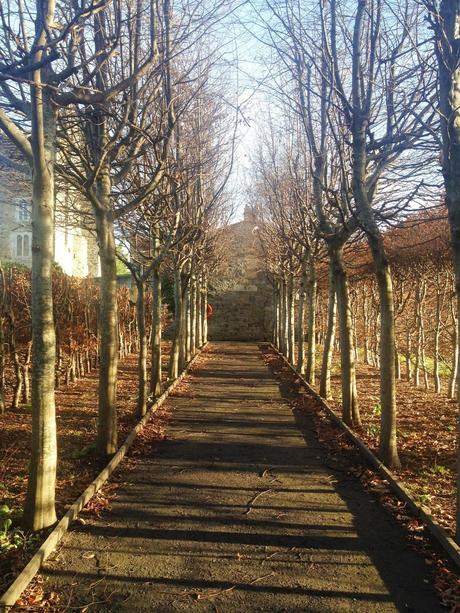 The lady's walkway in the gardens of the castle. On sunny days the ladies of the castle would walk here in the shade. They wanted to avoid getting a suntan as only peasants who worked outside all day had a suntan! 
I spent over an hour exploring the castle and grounds. Everything has been meticulously restored right down to the animated face carvings on the massive oak beams. Behind the castle is a small area with some modern dry stone walling and is well worth investigating.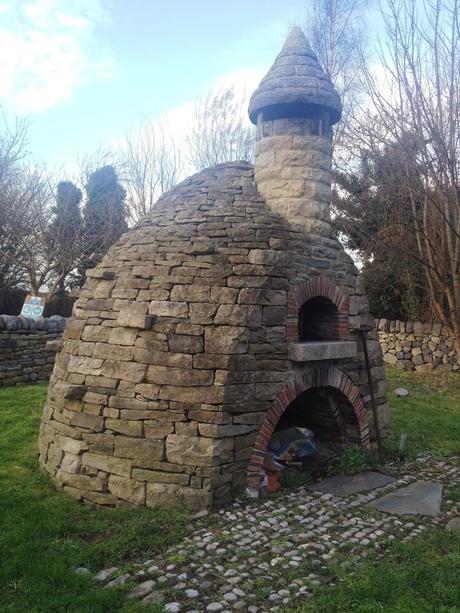 One example of the stone masons constructions on display behind the castle.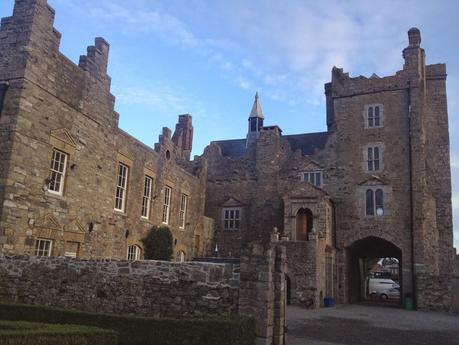 A view of the back of the castle taken from the garden.
I'd highly recommend a visit if you are in the area. We live in a time where there's a constant battle between conservation and health and safety and the folks at Drimnagh Castle seem to have found a happy balance here. It's not often that you can get this up close and personal with an 800 year old building.
At only €4.00 to visit this is definitely value for money even if it was just to hear Willie wax lyrical about the wonderful building and it's historical significance.
When you visit be sure to look out for the castle ghost!
Drimnagh Castle
Long Mile Road
Dublin 12
01 450 2530
Website