Have you ever seen an item on the rail/screen and not really thought much of it - yet once you've seen it styled and on, had your opinion completely changed? I saw this paisley dress online at Topshop as I was skimming through their "new arrivals" section this week - it didn't scream out at me so I thought no more about it. However, when flicking through this month's Vogue I saw Pixie Geldof wearing the same dress, styled a la the pic below and fell head over heels.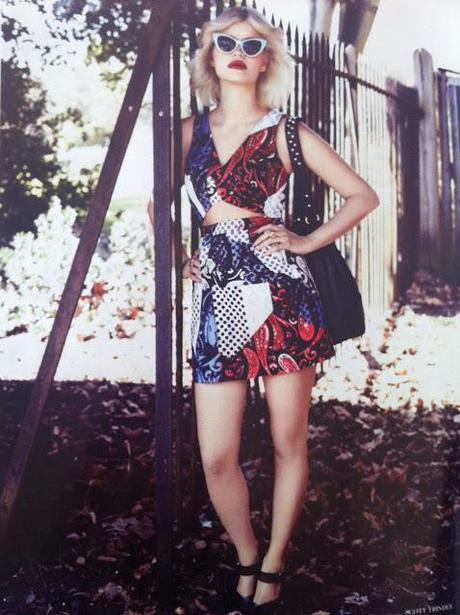 via VOGUE magazine
I caved this afternoon and bought the dress, so now all I have to do is to figure out how I'm going to wear it.  If I had an unlimited budget, I'd definitely be splashing out on some of these lovely bits...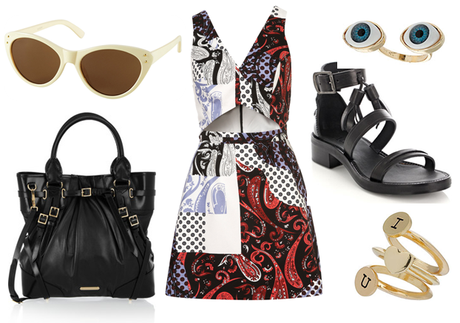 Sunglasses - Topshop, Dress - Topshop, Sandals - Acne via Matches Fashion, Bag - Burberry via Net-a-porter, Eye ring - Topshop, I <3 U rings - Topshop.
Really tempted to go for a drastic color change now after seeing how beaut' Pixie looks with her blonde locks - not sure I'm quite brave enough to take the plunge though!
Just a quickie tonight as I'm off on a Nando's/cinema date :) Hopefully I'll get chance tomorrow to edit pics from the weekend's celebrations and get another post up!