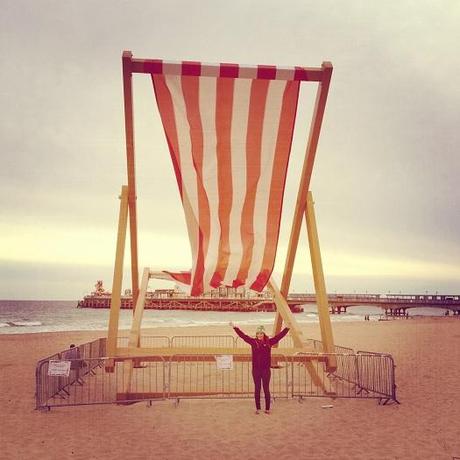 It's nearly six weeks since I first got the keys to my new flat in Bournemouth, and 4 weeks since I started my training at Bournemouth Uni. Time has gone so quickly, and I really am starting to feel like part of the furniture in and around Bournemouth. I haven't had much time to do anything with my sewing machine yet, but never the less it was one of the first few things to get set up and plugged in. Although I've been keeping it quiet, all good things come to those who wait.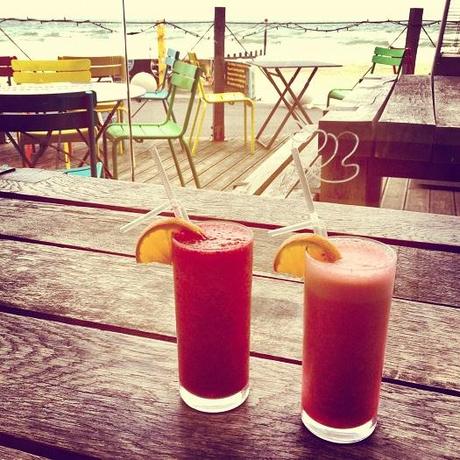 I have been making the most out some of the beautiful cafes and restaurants on the seafront. The above picture was taken at
Urban Reef
 which a bar/cafe/deli/restaurant on the Overstrand promenade on Boscombe seafront. They pride themselves in providing a beautiful space tao relax in both summer and winter. When the sun is shining there is a 90 seater sun deck with panoramic views to the sea, and in winter a huge beautiful log burning fire to keep your tootsies toasted. All year round they provide a place to buy local, sustainable produce, along with home cooked goodies. I spent an afternoon recuperating here after a mammoth cycle along the sea front. I managed getting caught in the blustery gale force winds, making it a mission to get back!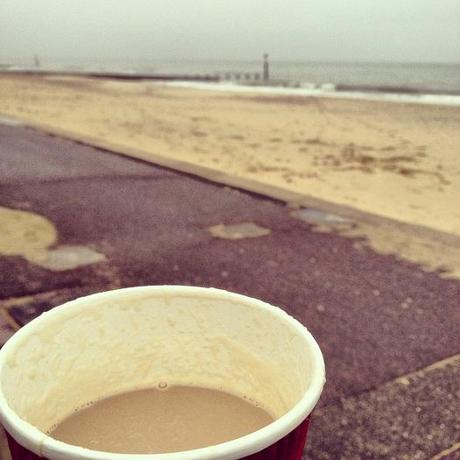 Walking home along the beach in the rain was made okay by having a yummy Costa gingerbread latte.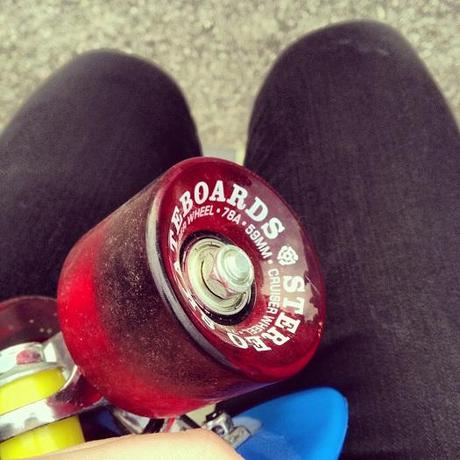 When it hasn't been raining I have been trying to get back onto my cruiser board. I haven't been on it for a while and it's unfamiliar territory so I am a bit wobbly. It's good to see lots of other beginners shredding on the sea front so I don't feel so amateur next to my boyfriend.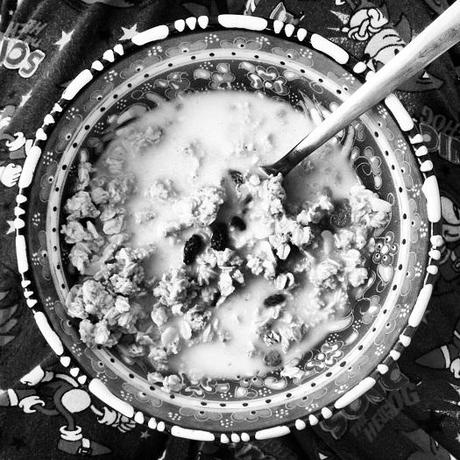 The bowl above is one of two, which were a house warming present from my Grandparents from their travels to Turkey. It's 100% handmade and painted with the most delicious colours. They have both taken pride in the kitchen. I'm almost too scared to use them in case they slip from my accident prone butter fingers.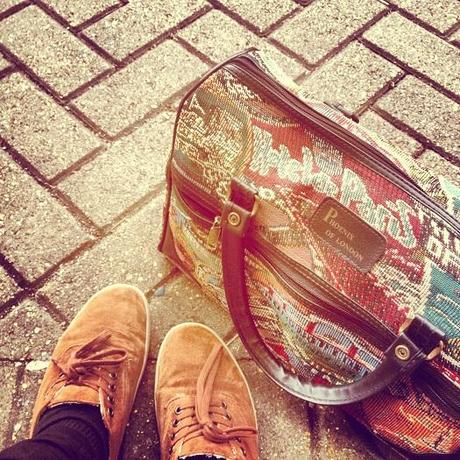 Although I am enjoying living in Bournemouth I can't help traveling back to Southampton. At the moment it seems to be once a week, mainly because I have managed to get casual contract with an old job at the hospital I used to work at. I've been so used to having my car for the past few years, but now as Darren has been using it I have been using public transport. It is a great excuse to pack a travel bag and feel like a tourist though.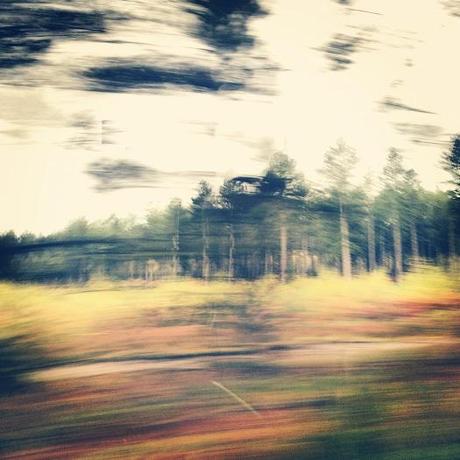 This is the advantage of traveling by coach, you can soak up the beautiful views of The New Forest. The New Forest is a protected National Park that includes the largest remaining tracts of unenclosed pasture land.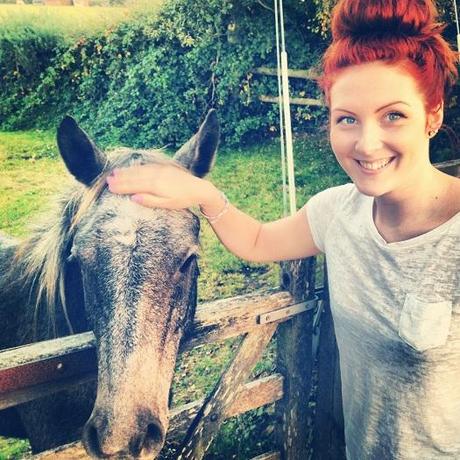 This is me with a New Forest Pony we came across whilst driving home form Lymington. They are a native pony of the British Isles and I feel very privileged that they are a stones throw away down the road.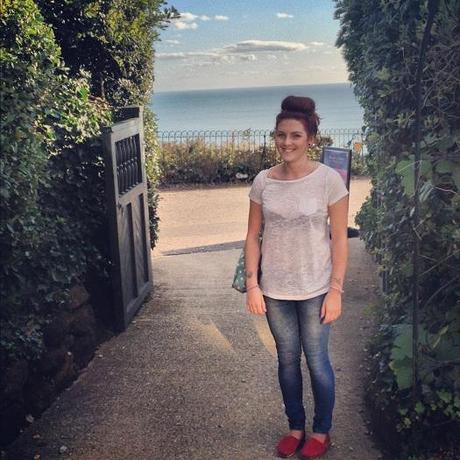 This seems to be the last memory I have of there being any sun in Bournemouth. Autumn is officially here to stay with winter coming close in second place. I have to admit I am really excited to see Bournemouth at Christmas. I am hoping the market and ice rink is one to rival Southampton. All I want for Christmas is a BRATWURST! :)