Going into Dörf's EP i hope u get this, the pain of The Neighbourhood's very recent flop, Wiped Out! was still lingering with me. In light of their 2014 mixtape, #000000 & #FFFFFFF, and the fact that typically, sophomore efforts are stronger, I had been hopeful for the return of the group. When it fell through, I had been justifiably devastated.
In the search for trip-hoppy, moody music worthy of filling such a void, one must often sift through many tedious and generally bad artists trying really really hard to sound like Alt-J. Dörf has saved me a lot of that trouble.
i hope u get this is succinct and catchy. Their sound is defined, well-executed and engaging, and they don't stray from it. The highlight of the EP, where the hip-hop vibes that had subtly laced the previous two songs takes its final and glorious form, is pity-party of a song 'P.S.' It's still subtle, but that seems to be Dörf's schtick. Subdued and captivating.
For a few moments throughout the four songs, however, they find themselves struggling to pull it off. On 'Harley,' for example, the concept makes a turn for the bland. An underwhelming addition to the EP, each verse overstays its welcome just a little, as a pushy-but-friendly neighbor might. 'Harley,' at certain intervals in the song, makes you think "Oh, this is still on." Not bad, necessarily, just passive and sort of blasé.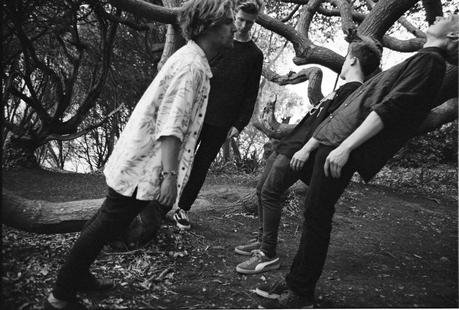 The rest of i hope u get this makes up for the temporary falter they found in the track. On 'Gold Paint,' their work with vocals becomes more interesting and self-assured, and on the opener 'RIPME,' the melody is uniform and groovy.
Overall, the sentiment brought out of Dörf's i hope u get this is curiosity for what they'll do next. The promise they show is undeniable, and the mold they've created with their sound will allow for quite a bit of material. I just hope it comes out soon.