Lately, I've been getting used to being completely left to my own devices.
There's something quite liberating having no one to answer to but yourself.
Just me, myself and I and I know exactly what I want and need...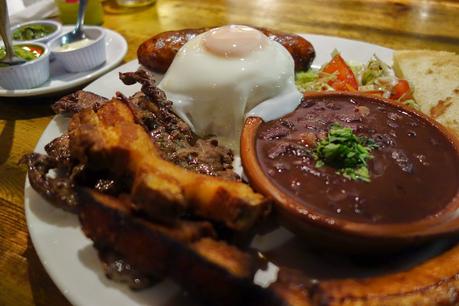 If heaven was on a plate.
It would look like this.
Roasted pork, fried plantain, Colombian Chorizo, grilled beef fillet, red kidney beans, rice, a fried egg with Colombian corn bread and salad with a selection of pesto dips. 
Ohh yes indeed. 
Bandeja Paisa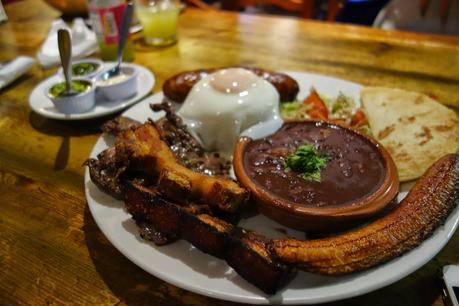 There's something really satisfying about walking into a restaurant, so authentic that everyone already dining there speak Spanish.
Even more satisfying when the restaurant looks and feels like you've been invited to someone's house.
Everything here is also home made too.
Winning.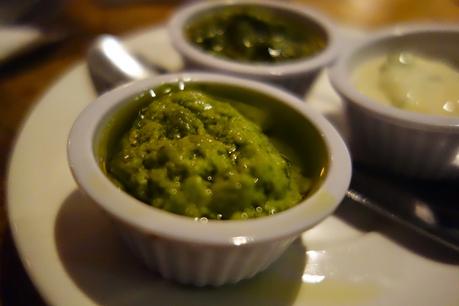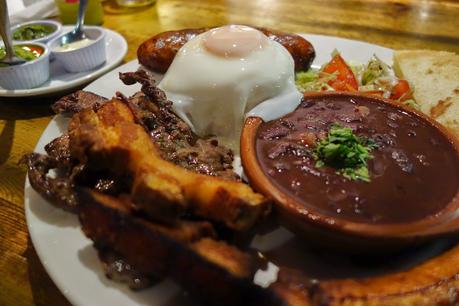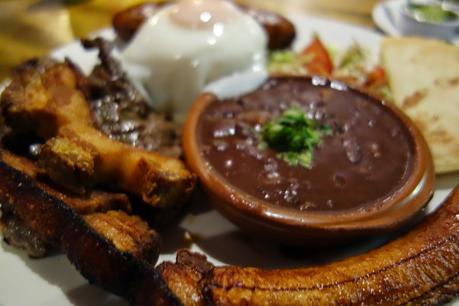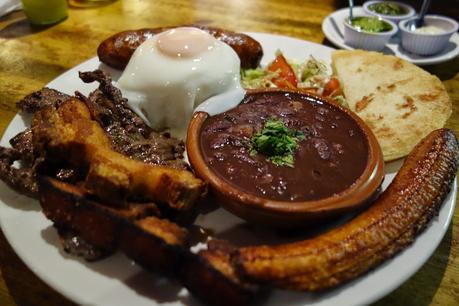 So...uh... I had to share.
I know.
I was defeated.
How unlike me!
That's how you know that the portion size here is GENEROUS.
Pure beast mode. So prepare to bring your A-game.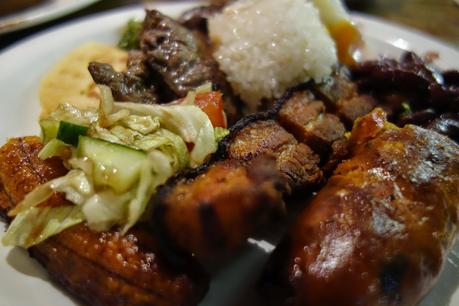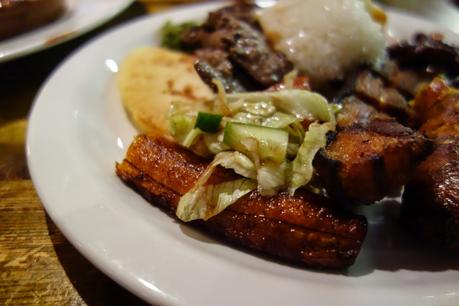 Verdict
I went for the Columbian All-Day Breakfast.
Even the name looks sexier in Spanish.
Bandeja Paisa - Roasted pork, fried plantain, Colombian Chorizo, grilled beef fillet, red kidney beans, rice, a fried egg with Colombian corn bread and salad with a selection of pesto dips.
That's right, re-read that description. You get all of that for a mere £12.
It's colossal, so don't feel ashamed if you need to share haha.

Sex-Appeal
One of London's hidden gems, affordable, delicious and hits all the spots.
You'll wonder why you didn't find out about this place earlier.
Yummeis?


9/10 Yummeis


Where?


Donde Carlos




143 Goldhawk Road

, 




London

 


W12 8EN