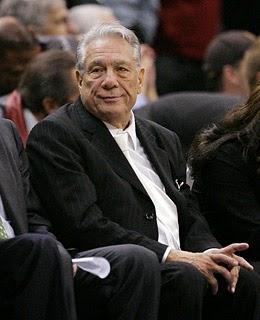 "

Misplaced hate makes disgrace to races" say's one of Tupac song lyrics, but those lyrics can be applied to Donald Sterling and his racist comments

 about black people and not wanting Blacks at his games...


When it comes to Donald Sterling comments about Black people and not wanting Blacks to attend his Clippers game's it didn't surprise me, because why would he want his entertainment to be entertained. However when you're from around my way, you're faced with discrimination all the time and not just racism, but sexism, etc.


It's just so happened that this time it was the owner of the Clippers team that expressed his dislike of black people, which caused a frenzy among the NBA community and outside.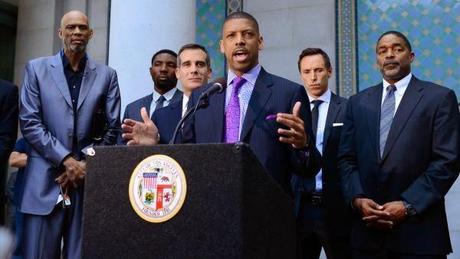 Therefore,causing a wake up call to minority celebrities and athlete's putting them in a humbling situation. Letting cultured celebrities and athlete's know that discrimination "started from the bottom now it's there." 
Moreover, I do however feel bad for the Clippers and the NBA, but the commissioner of the NBA Adam Silver

 did move

 swift with his decision to ban Donald Sterling, from having anything to do with the National Basketball Association, period, along with fining him 2.5 million.  
Therefore, forcing Donald Sterling into selling the team. Following, the NBA team's where going to reportedly boycott the playoff's if actions wasn't taken against Donald Sterling immediately. 

However, despite all, with the penalties Donald Sterling is facing maybe he will now be more conscious about what he say's about a culture he know's little to nothing about. 


                                                                                                   




Peace along with Love and thanks as always for reading my blog ;.)