September 19, 2013, admin, Health, Sponsored Posts, , 7
My bed is probably my favourite place in the world.  I love to sit up there to watch TV, read, or just have cuddles with my gorgeous family.  Lazy Sunday mornings curled up in bed watching a family film on the TV are my perfect moments.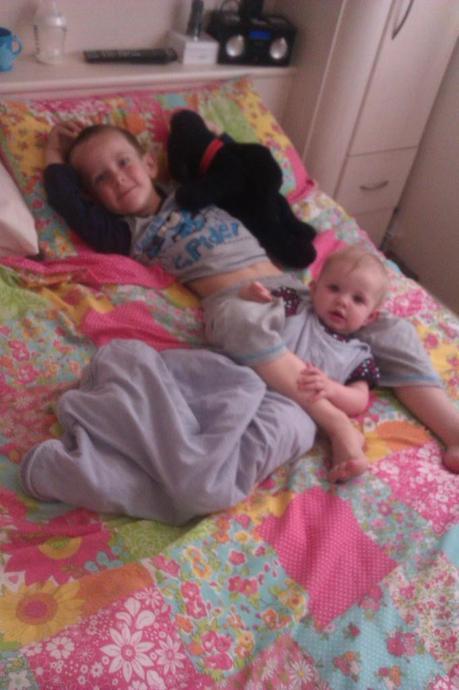 With all the use our bed gets (out of here with those dirty minds!) it means we need a decent mattress.  I'm sure we are not alone in having a child that likes to use the mattress like a trampoline no matter how many times you say no?!
Getting a good nights sleep is so important, and if I don't get much I am so grumpy (isn't that right Big Mr A?!).
Joking aside, getting a good night's sleep is so important for everyday health and well being.  When tired it is hard to concentrate and function properly.  This goes for children too.  It is imperative they get a full night's sleep, particularly when they are at school, to aid concentration and ensure they do as well as they possibly can.
We were very lucky to be gifted a great mattress a few years ago which has lasted us well, however, I know the time will come in the not too distant future where we will need to buy a new one.

A lot of people have raved to me about memory foam mattresses and how comfortable they are.  I always assumed they would be quite expensive, however, website zleeps.co.uk has a huge range of memory foam mattresses at a really reasonable price and with free delivery you can't go wrong!
The website Which? has a brilliant guide to buying a memory foam mattress and even say that you don't need to spend a fortune to get a decent one.
So, why choose memory foam?  Having looked into the pros of a memory foam mattress online, there are many reasons why people suggest using one as opposed to a traditional mattress.  They can alleviate headaches, migraines and tinnitus.  Using memory foam can also alleviate neck, back and tension pain, can reduce frozen shoulder pain and tennis elbow problems.  It can ease respiratory problems and provide great support after operations.  There are many more medical reasons too why memory foam is an excellent choice.
I think when our mattress finally gives in we will certainly be considering a memory foam mattress for our next purchase.
*Sponsored