No, not me!  I am of course talking about the media sensation that is Samantha Brick.  This once little-know, aspiring journalist, has now become a household name, thanks to one very provocative article, where she claims she is despised because she is beautiful.  Ms Brick clearly does not suffer from a lack of self-confidence – but quite the opposite.  She likes herself – a lot.  She believes that women all over are jealous because of her pretty face. Her self-confidence has brimmed over into arrogance – and that is what has really got people's backs up.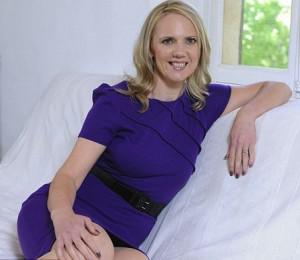 But I do wonder how much of this was exaggerated for her story.  Having had time to reflect, I suspect that she simply wanted to get noticed – and boy, did it work!
I must admit, when I first read the article, I scoffed at it.  My first thought was (I'm a little ashamed to admit) that she is not actually that good-looking.  Not ugly, for sure, but fairly average.  I did think her ego was rather over-inflated. But I didn't think too much more about it until the social media storm which ensued.  For three whole days, Samantha Brick was one of the top ten trends on Twitter.  She received thousands upon thousands of insults, jokes and jibes.  She even has parody Twitter accounts.  And while I admit that I did chuckle at some of the jokes, it does make me wonder what has become of our society, that our hatred and vitriol is focused on one lady who may indeed be arrogant, but has not actually committed a crime or harmed anyone.  Surely there are better targets for our nation's anger?