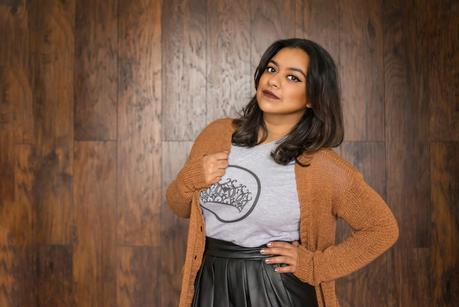 Hey Loves!
I love a comfy tee, something that fits as if it was made for you. Enter The Queen Assembly tee i'm wearing in this post. If you haven't heard yet, you're missing something really big. If you are a male reader, this is your time to scroll past the words and just go straight to the pictures. 
Let me just give you a little backstory on TQA. I joined The Queen Assembly over a year ago (it may almost be two years)- I'm kind of lucky that I'm friends with the founder. Steph (founder) has such a great vision for TQA. It supports the age old phrase "Women Empowering Women". Unfortunately in the time we live in, women forget to support each other. Most of them are too busy competing with one and another. Hey ladies, just in case you didn't know- there's room for all of us at the top. Trust me. 
Moving on..........
I finally had the chance to style this cute tee. I paired it with my leather skirt for a little feminine edge. Just the way I like it!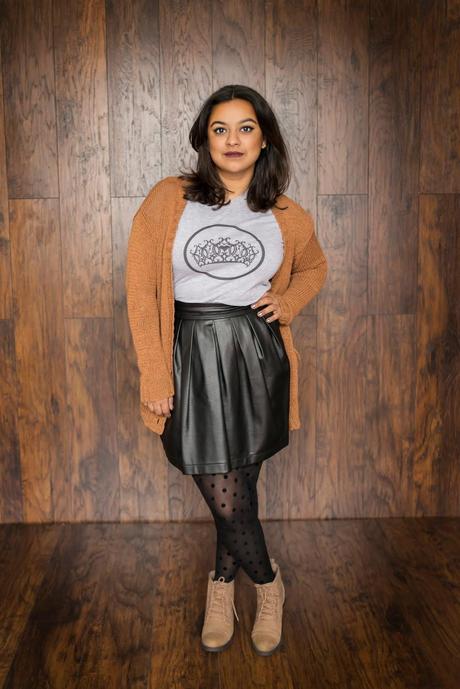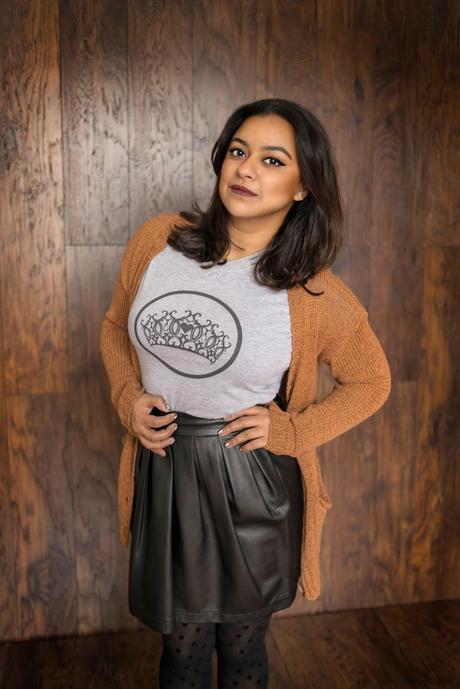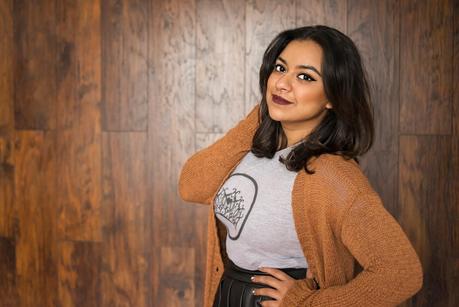 Cardigan: Kensie/ Tee: find here/ Skirt: Target/ Tights: Gap/ Shoes: Sam & Libby for Target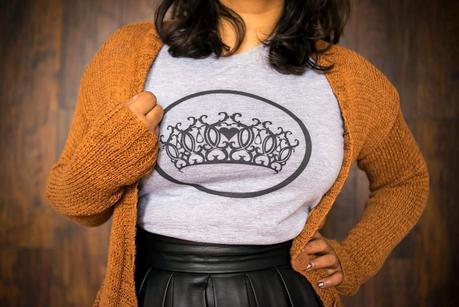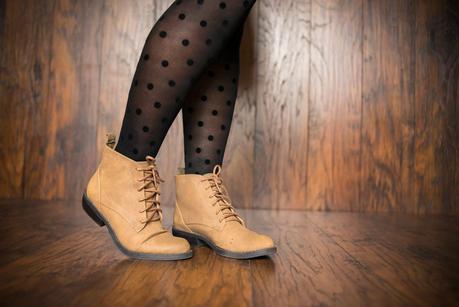 Check out the
TQA
site for more details and to purchase this tee (here). What I love most about this shirt is what it stands for. I truly do believe in supporting one another and I wear my shirt proud! Until till next time..............