*In the last few days, several people I assumed knew about Bachtrack asked me all about it, so I thought an Operatoonity encore post was in order.  

 There are plenty of websites serving the classical music world, covering record stores, highlighting individual composers, performers, and symphony orchestras, and showcasing individual houses and performances.  
When music lovers ask Google the simple question, "What concerts are on?" it is incredibly difficult to find useful answers–even using almighty Google. No single site had all the information music lovers typically need, in one handy location.  
Until now.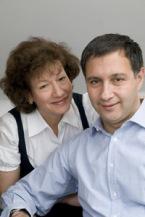 Alison and David Karlin
Bachtrack
Three years ago, they launched an integrated and easy-to-use attractive website that organizes, reviews, and classifies thousands of classical arts events happening around the world. With one click, you can find an opera, a concert of symphonic music, or a ballet. You can see who's giving talks or search for music festivals–by month and by country.  
And there's more functionality than you ever dreamed possible. Find classical music CD's, stay apprised of arts-related news stories. There's even info for both kids and teens–including reviews of classical music for kids and children's ticket prices.  
A couple months ago, I put out an all-call on Twitter. I was looking for a domestic performance of Don Giovanni, somewhere in the Mid-Atlantic States. I was at the mercy of cyberspace. By sheer luck,  a friend saw my Tweet, took pity on me, and told me about an upcoming performance in New Jersey.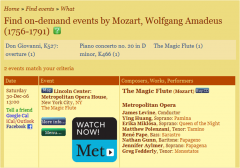 the Bachtrack website
Don G
crackshot review
TheMagic Flute
Bachtrack creator Alison Karlin, who is on a fast-track to making the website the world's most comprehensive, best integrated, one-stop-shopping classical music online venue, stopped by to answer a few questions for "Operatoonity" readers.  
What's the best source of referrals and how are people finding you?  People come to Bachtrack in so many different ways. As I look now on the site's administration pages, I can tell that one person was looking for "covent garden tannhauser," another was searching for "Vassily Sinaisky," and someone else was directed to our pages by an alert they had set up on Bachtrack.com to be informed when Malin Hartelius was performing in their country. There is an assumption amongst many in the arts that thousands of people are looking for "opera" every day and whoever comes out on top of that natural search will be a winner. In our experience, that is not correct. There are many individuals looking for something very specific–a performer, a venue, a composer, a conductor. We aim to ensure that whatever they are looking for they find on Bachtrack. We have also worked really hard on usability to make the site as flexible as we can so visitors can start anywhere on the site and click through to find what they want.  
How many registered users do you have?  We have several thousand registered users on the site and more come to us day by day.  
How are you able to keep up with an ever-changing landscape of performing arts/music events?  When we first started the site in December 2007, the possibility of covering the whole of the UK seemed unimaginable. But as time has gone by and more and more people use our site as a matter of course, the effort we need to expend on the earliest uptakers reduces, and there is time in the schedule to branch out to new countries. Since we can't use the mornings to call the USA or Canada, it works well to be able to speak to Eastern European and then Western European countries instead.  Languages can be daunting, but I speak French, have enough German, and have picked up key words in several Scandanavian languages to be able to work out when someone isn't in the office and whether or not they are on holiday. There are only a few countries where someone will actually put the phone down on me because they can't understand anything I say–although it does sometimes happen!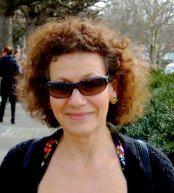 Alison
I don't think the musical landscape changes very fast if you are immersed in it internationally all the time. The very edges of that scene are constantly changing but since the new entrants are usually very keen to become a part very quickly, they usually find us fast. It is the organisations who have been in existence for 50 plus years who are slower to adopt new practices. For them, any Internet publicity and advertising seems a step too far.  
The scope of your project is seems enormous and growing.  Because I have a unique overview of the market and talk to people literally around the world all day long, I can see trends at an early stage. On-demand video has been on our radar for a while, but we wanted to wait until the offerings were good enough before getting involved. We now think The Met and the Berlin Philharmonic both offer amazingly high quality streaming video on demand to your computer or TV so we have added a section to our site for on-demand. We constantly evaluate offerings to see what might be next.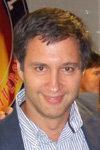 David
What are your greatest needs right now, in terms of the site and or its management?

Bolshoi Ballet's "Spartacus"
How are you finding and screening reviewers? 
We are now actively looking for people who go to classical, opera, or ballet events and who write about them and would be prepared to do so for Bachtrack. We need this to be a collaborative process to get in lots of reviews and would be pleased to hear from anyone interested. And if you know music students please get them involved, this is a huge project and we need all your help!  
We moderate all reviews because we don't think it's helpful to be gratuitously rude about performers or work. That doesn't mean you have to be overly generous: when a performance is imperfect, we frequently write and publish mixed reviews, but if it's unmitigatedly dreadful, we prefer simply not to publish anything about it.  

all Bard Music Festival events are on Bachtrack
When will you feel as though the site has "arrived," or are you already there?  We're not even close to having "arrived" at the end of the journey, although we've clearly made our mark on the classical music scene. Right now there are between 10,000 and 11,000 forthcoming events on the site. I would like there to be 30-40,000 at least and for us to cover more of the excellent quality, lesser known festivals around the world as well as the larger ones. I would like our site to be the living equivalent of a Wikipedia containing a mix of dynamic and static data which comprehensively covers classical music, opera and ballet and helps people find both their local events and those they may wish to visit elsewhere in the world.  
*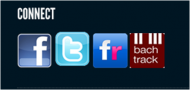 Best of luck to Alison and David as they continue to offer a site
indispensible
 to the classical music world–who now list Bachtrack buttons right beside their Facebook and Twitter links on their home pages. 
Read this review
 of the mobile app for Bachtrack appearing in
Guardian.co.uk.