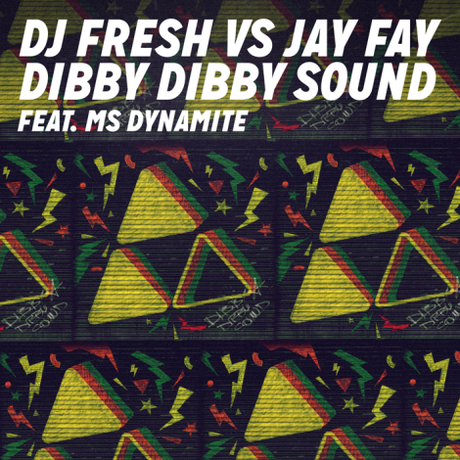 Drum & Bass DJ and producer DJ Fresh has teamed up with Jay Fay and Ms Dynamite for his latest single 'Dibby Dibby Sound'.
Having previously worked with Diplo on the chart topping trap anthem 'Earthquake', DJ Fresh follows this up with yet another massive single, sampling US producer Jay Fay's original track 'Dibby Dibby Sound'.
19 year old producer Jay Fay from St Louis, has been championing Moombahton, Electro House and Trap. Mix that with energetic vocals from legendary garage MC Ms Dynamite and you're in for an epic bass-heavy record with an infectious bassline that just screams Carnival.
'Dibby Dibby Sound' featured as Zane Lowe's 'Hottest Record on Wednesday, where DJ Fresh spoke about his forthcoming album:
"I haven't made what I consider to be a real album. So I'm going to go on a traveling mission around the world and work with some musicians and actually make an album from start to finish ; Like a musical journey and do something really interesting. I'm holding out for a bit and going to focus on doing singles until I can do something like that"
Upcoming UK dates include  Freeze Festival in London on November 30th.