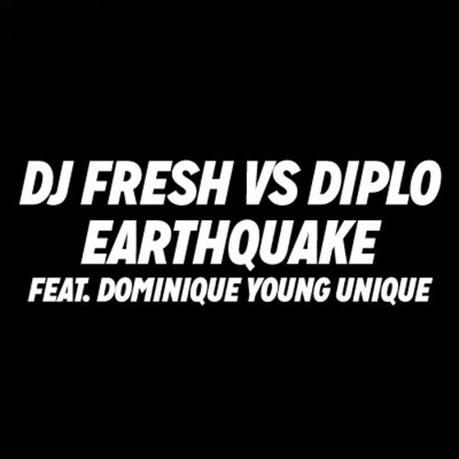 DJ Fresh, the drum n bass DJ & producer who brought us 'Hot Right Now', 'Louder', 'The Power' and most recently 'Gold Dust', is back with another massive follow-up.
'Earthquake' sees DJ Fresh collaborate with producer Diplo (Major Lazer) on this trap heavy record infused with distorted lazer style synths.  The track premiered as Zanes Lowes Hottest Record on BBC Radio 1 last night and is set for release through Ministry of Sound.
The beats have been around a while now and you might remember it from the Angel Haze's diss track against Azealia Banks. DJ Fresh and Diplo have since reworked it and features the vocals from Dominique Young Unique. The track also features as the theme tune for this summers blockbuster film 'Kickass 2'.
DJ Fresh has a busy summer ahead performing at Radio 1′s Big Weekend, Parklife, Wireless, Oxegen and Global Gathering, to name but a few. Diplo is in the middle of his EU tour with Major Lazer to promote their new album 'Free The Universe', but will be back with his reggae rhythms for Glastonbury and Reading & Leeds Festivals.