Workout clothes can be really cute…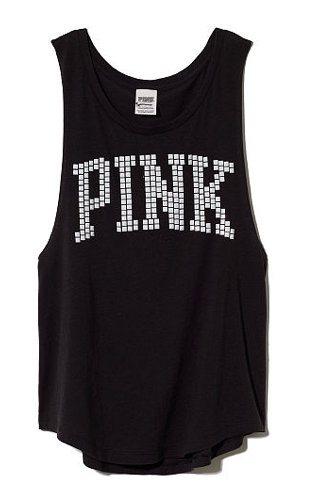 but I don't like spending a lot on them, they're just going to get covered in sweat.  You can easily DIY three workout tanks in less than an hour, for like $5.  Here's how to do it…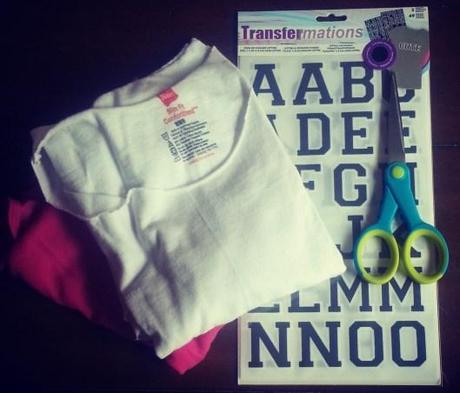 All you need is a few old tees, fabric scissors, iron on letters, and iron.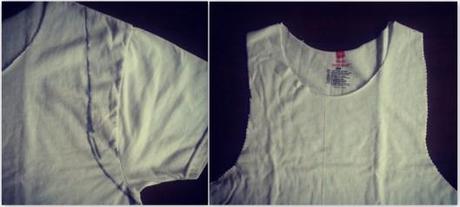 Cut the sleeves and neck off of your shirt(s).  I like to mark them with a highlighter or sharpie, then cut along the line.  You can also cut the bottom of the shirt(s) off, right above the stitch (or you can go all out, and crop it).  When you've made all the cuts, gently pull on the areas that you've cut.. this will make it look a little more natural.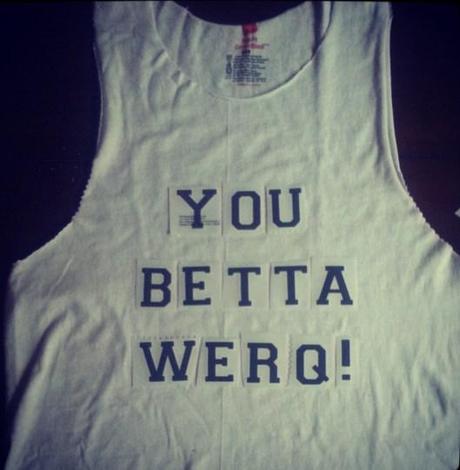 Figure out what you want to spell on your shirt(s).  I went for some classic RuPaul.  Cut the letters out, and space them accordingly.  Follow the directions on the transfer letters, and iron them on.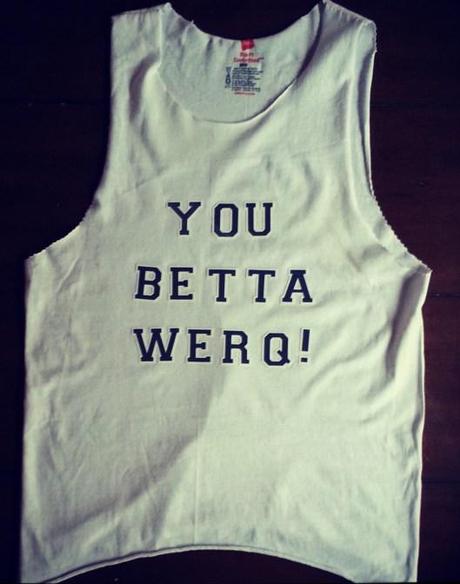 Everybody knows, you workout better when you look fierce.  So, werq it out hunty.
Party Like A Frock Star*