Posted by Emma @ Sweet Mabel on August 16, 2012 · Leave a Comment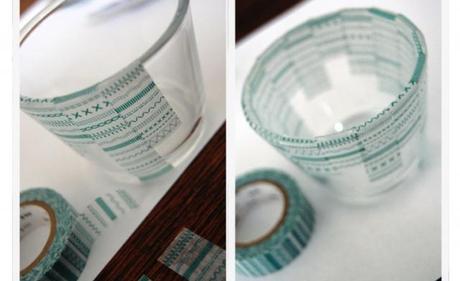 Here is a sweet idea to jazz up a plain looking tea light holder very cheaply.  You can make up your own design or use mine, I think they would make gorgeous gifts too!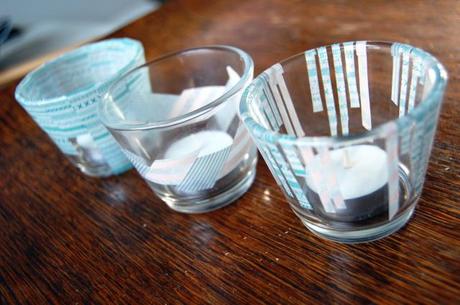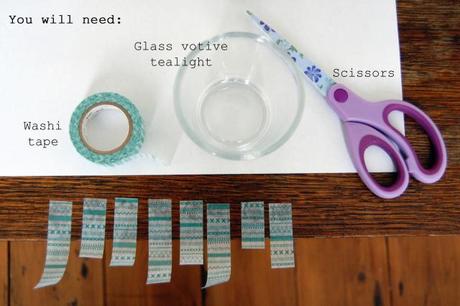 Step 1.
Make sure your tealight holder is clean and dry.  Give them a wash in some soapy water to remove any existing wax if you've already used them.
Step 2.
Take your roll of washi tape and cut it up into various lengths.  Be creative, I have cut mine length ways too to get a different thickness or you could cut out triangles and make a diamond pattern.  The possibilities are endless, just stick the washi tape to the glass and make sure it is secure.  It is important to remember to place the tape on the outside of the glass to avoid any fire hazards.
Step 3.
Place a tea light in the holder, wait for it to go dark and watch it glow.