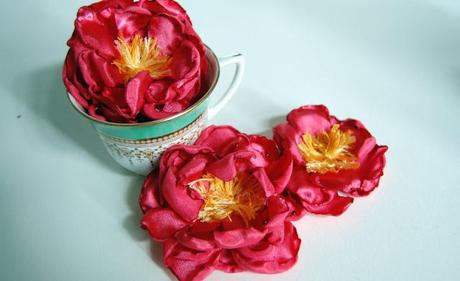 I have been looking around for some ideas for a prop to photograph alongside the cards and gifts that I sell in my shop.  I usually photograph my wares at my mums house, it's light, airy and she has a very nice sideboard which compliments the photos perfectly.  Unfortunately she doesn't live locally which is a bit of a pain when I have something new that I desperately want to photograph.  So I've been trying to come up with new ways of photographing my wares in my own home.  I haven't completed this task yet but I have made a rather beautiful prop.  Whether I use it in my photographs is another question but I think  it's rather wonderful.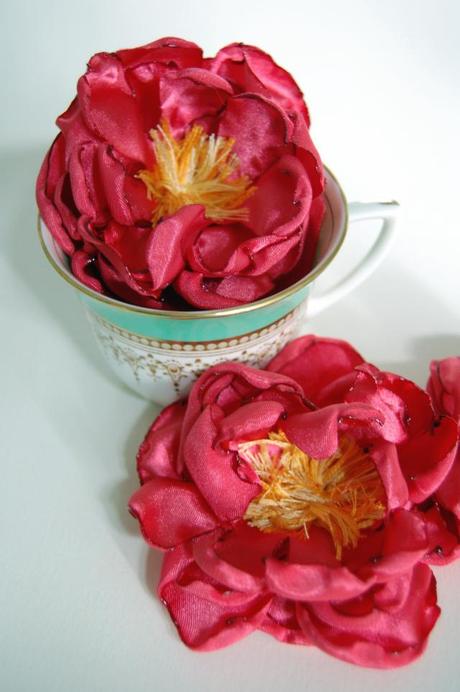 You will need
Shiny fabric – any colour
Scissors
Tealight and a match
Coloured thread
Needle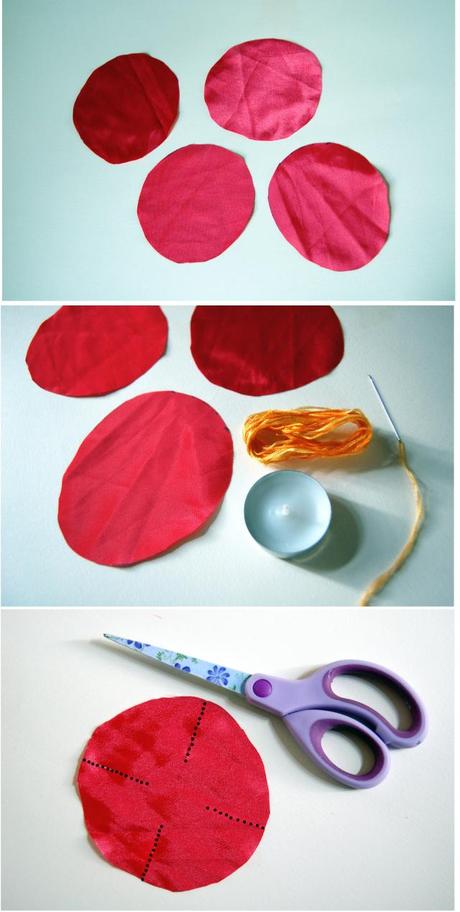 First you must cut out four circles (same size) from your shiny fabric.  I'm not giving you any measurements as I simply drew around a roll of cellotape.  The size just depends on how big or small you want your flower to be.   Now take two circles and cut four lines in each, see picture above.  Take the two remaining circles and cut 8 lines into each, see picture below.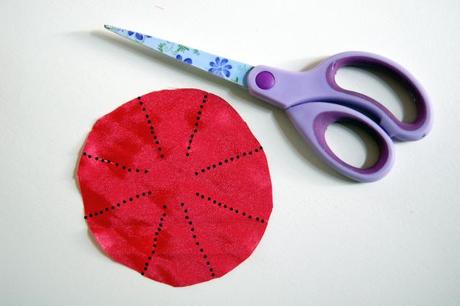 Now light your tealight and carefully hold the fabric above the flame so that the ends begin to curl.  Please be careful it is easy to burn your fingers. Do this with each circle so that all the ends curl, they should start to look like petals.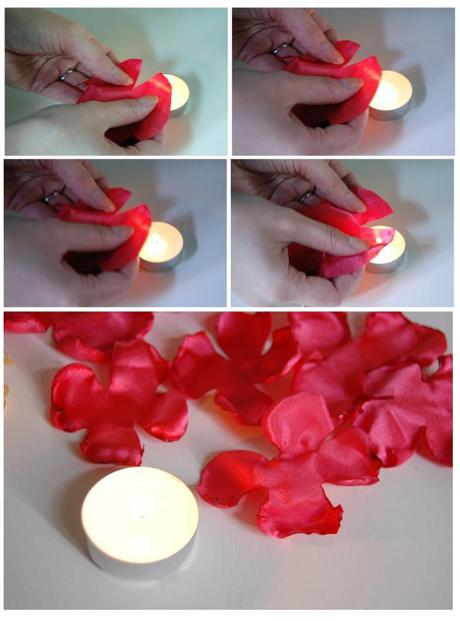 Take your thread and wrap it tightly around two fingers approx ten times and secure it by tying a knot around the middle.  Using a pair of scissor trim the loops at either end.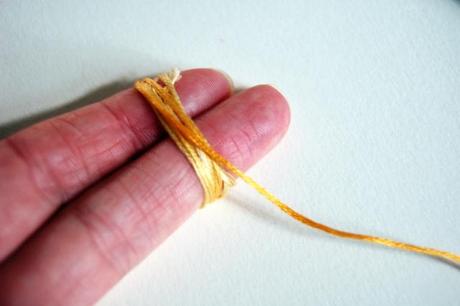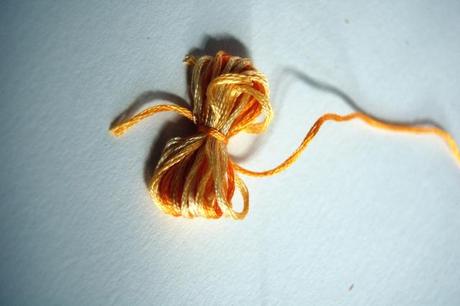 Layer the four pieces of fabric on top of each other, I like to put the pieces with the most petals on top.  Take your needle and thread and secure the pom-pom type thread to the middle of the flower with a few stitches.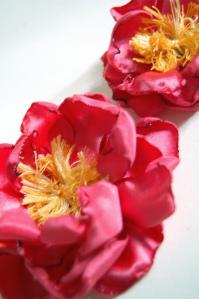 These are so beautiful and easy to make, you could try them in different colours and make a pretty garland.