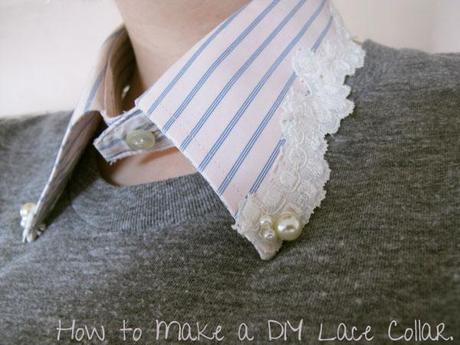 Confession time – I'm not very good at DIY. I can't really sew, I don't have the patience for crafting and most of the time I'd rather just go buy something than try to make it.
But DIY is so hot right now, and I'm never one to miss a trend. So I thought I'd start with something simple – a DIY lace collar. Here's my guide to creating your own – it's quick and easy, I promise!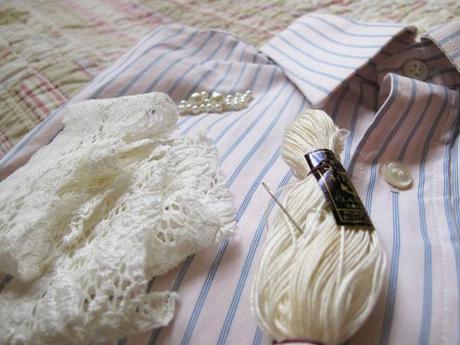 First, collect your materials. I used a men's shirt I picked up in a charity shop for the collar – look for cute prints or bright colours. Then you'll need a length of lace, a needle and thread and if you want to jazz things up a bit, an embellishment like beads, pearls or sequins.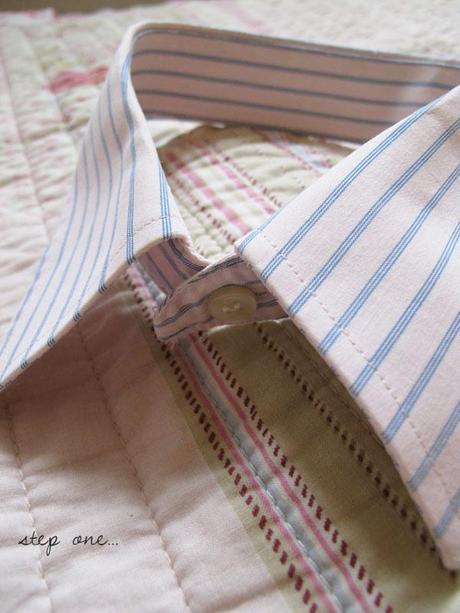 Cut the collar off the shirt, starting just below the top button and working your way round. Try to keep a straight line but don't worry too much – you won't be able to see it when you're wearing it.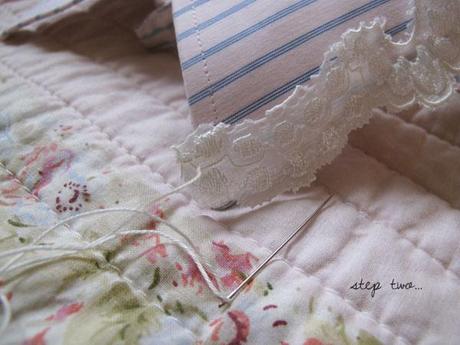 When the collar is detached from the shirt, you can start sewing on your lace. Start at one point of the collar and keep the lace close to the edge, adding small stitches as you go. When you get to the other side, secure your stitches by knotting your thread underneath.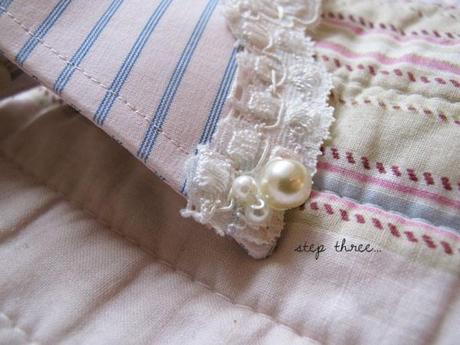 With your lace in place, you can now add some pretty bits! I chose pearl beads in a few different sizes – thread one onto your needle then stitch it into place on the collar, keeping them close together for a 'cluster' effect. You can do whatever you want here – choose something that works with the color and style of your own collar.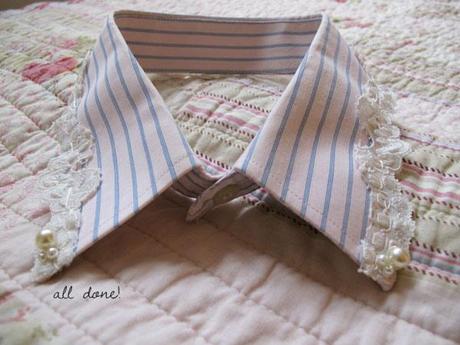 Et voila – you're done. See, told you it was easy! Lace collars are a cute way to brighten up a simple outfit and they make a great alternative to necklaces – I'd wear mine with a simple white tee, this gorgeous Ditsy Skater Skirt and these Miso Ankle Boots for a quirky, vintage look.
Let me know if you give it a go! I'd love to see your collar creations

Jen x
Social Media Team