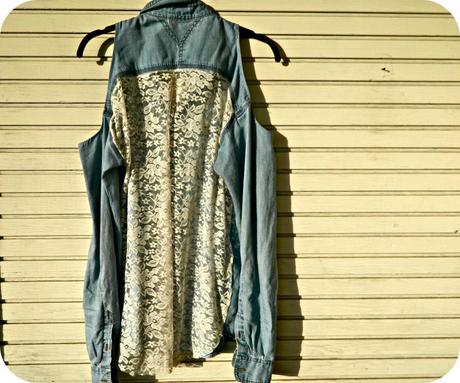 I first got the idea to make this when I was browsing web and saw an adorable lace back chambray blouse. I would have bought it, but I had lace fabric as well as a chambray that needed a makeover. This was super easy, and turned out so cute… maybe one of my most favorite DIY pieces so far.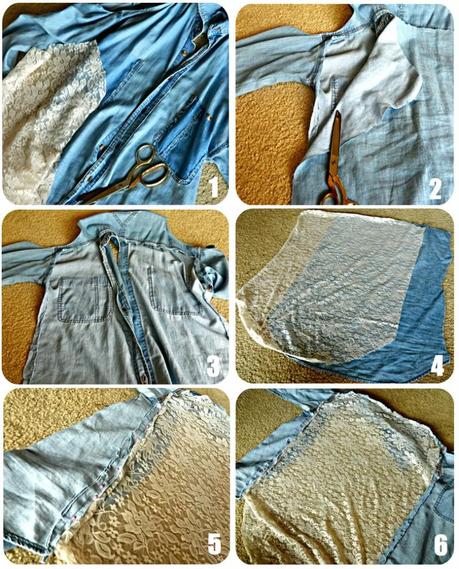 Step 1: Gather your supplies, which are: an old chambray, some lace fabric (any color you want, I used ivory), a sewing machine, and scissors.
Step 2: Cut out the back panel piece of your chambray top, try to leave 1/2″ of denim fabric to pin the lace to.
Step 3: Lay your shirt out flat with out any wrinkles/creases.
Step 4: Using the back panel piece you cut out as a pattern, cut out a piece of lace.
Step 5: Pin your lace to the denim inside out/ side to side (so the seams are in the inside of your shirt).
Step 6: Sew in your lace using your machine.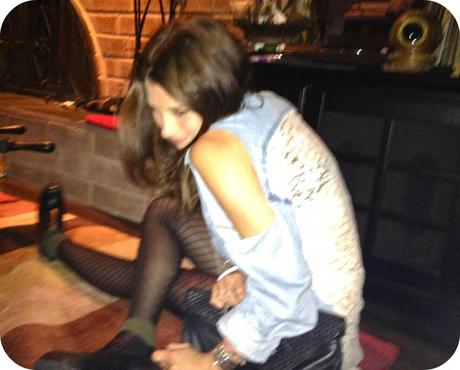 So, how do you guys like it??