Do you guys D.I.Y.? I'm insanely jealous of those who do so frequently. I love the results of D.I.Y. projects, but I can never bring myself to actually complete one! It's particularly sad, given that talent for doing-it-yourself should be in my genes, as my mother is fantastic at it (when she does it). Alas, I'm lacking in the creative/artistic arena (damn you, scientific mind). However, I want to try! I see so many fun projects (thank you, Pinterest) and I'm determined to do some. Here are two of my favorites that I've pinned recently: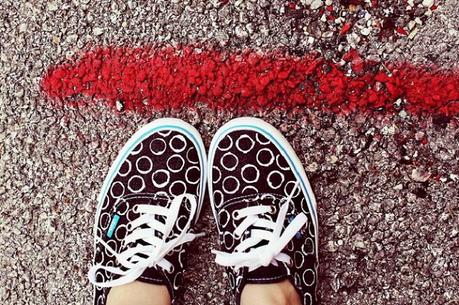 Decorated Vans by Elsie and Emma from A Beautiful Mess. Aren't they cute? Ironically, I almost tried on/purchased a pair of Vans when I was in DSW this past weekend. Perhaps the shoes were trying to tell me to do this awesome project?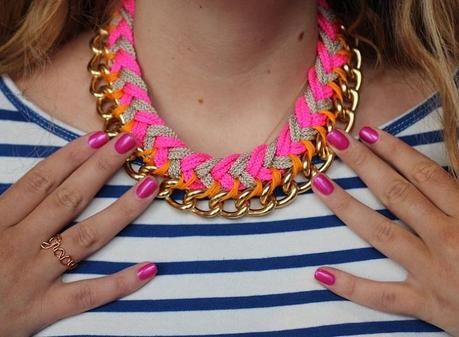 I'm loving this 

chevron and chain necklace

 from 

Stripes + Sequins

! I actually saw someone making something similar to this at Artists and Fleas when I was in New York a couple weekends ago, and really want to make one!


I'm going to do a D.I.Y.! I'll be sure to document it for you :).