A very Happy & Safe Diwali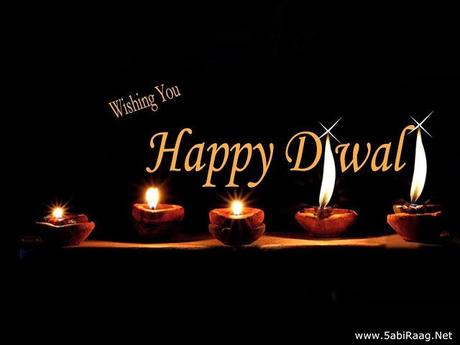 A Diwali Without RANGOLI looks like a house without paint and very guilty. Rangoli is not only a part of culture but it is a traditional style of decorating home. the rangoli give us a new energy and our body feels good.
Rangoli is a smart way for welcoming our guests on occasion of Diwali. We do many arrangements for welcoming Goddess Laxmi in our homes .The vastu & Granthas says that Rangoli brings happiness in life. We can make Rangoli in many ways :
 With rangoli colours

rice

coloured salt

flowers

vegetables

Coloured Flour

I use Rangoli colours + salt ( for outline ) + sometimes Flowers & Rice 
The season of Diwali is looking very pretty & unique. I am sharing in this Post some new & unique pattern of rangoli. You may find or choose your favorite design and decorate your House with Beautiful Colours of rangoli . 
Wish u a very happy Diwali
Ganesha Rangoli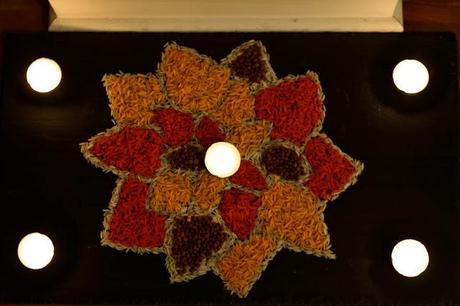 Rice Rangoli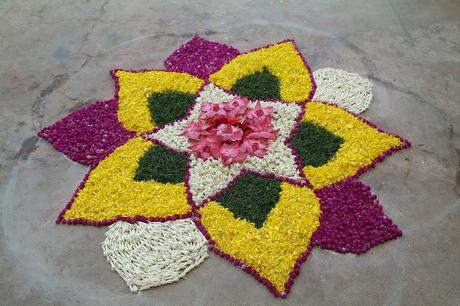 Flower Rangoli ( i made this last year with Colours)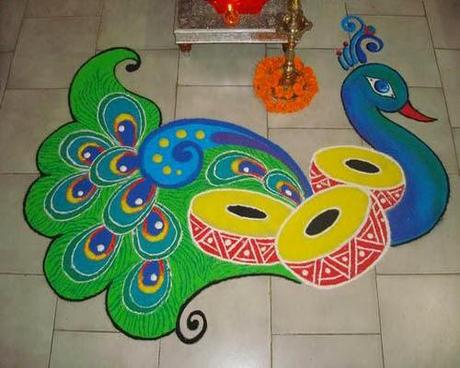 Peacock Rangoli
Diwali rangoli with colored salt
DIY colored salt is really easy to make. All you need is some ordinary table salt and some paint. We used craft/poster paint (sometimes called tempera paint), and squeezed a little into a jug of salt. Stir it all together to get an even color, and leave to dry over night.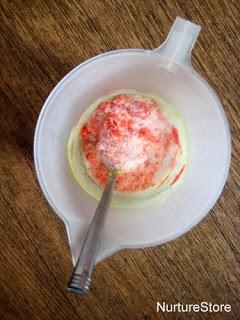 Don't forget to add some Diyas or Candles to Rangoli ♥
 

Here is My Rangoli -