Today's post will be a bit different from the usual makeup and of course blushes, my current obsession. It will be about a product  I will be reviewing about Hairbrushes and blush brush by Divo. So, without much ado, let's come to the reviews.
Divo Aaria Paddle Brush
What Divo claims about its
Aaria Paddle Brush
Description
: The Aaria Paddle Brush detangles, smoothens, and adds finish to styled hair. The pneumatic pad powers bristles to gently penetrate the hair, thus reducing the pulling and breakage of hair while styling. As a durable multipurpose tool, this brush also has a massage effect on the scalp.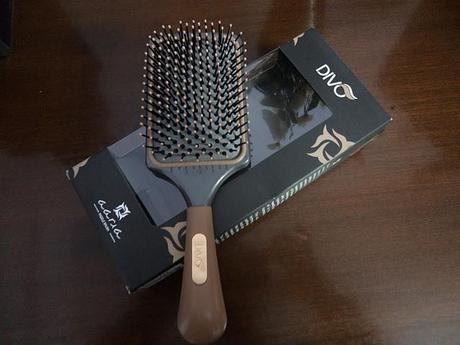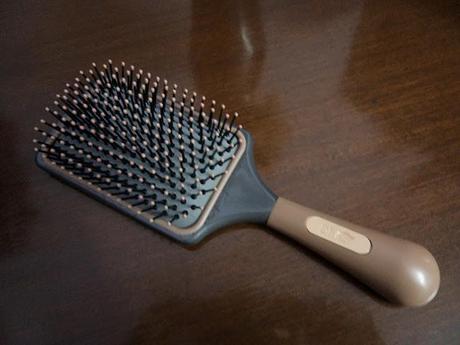 Direction of Use:
Depending on the volume of your hair, you should first part it into an appropriate number of sections. In order to achieve a smooth finished effect, each section of hair should be brushed individually, both from the inside and the outer side. You should always start by brushing the lower part of your hair with small strokes. You should then work your way upwards to the middle section, and finally end with large strokes from top to bottom. This process helps to detangle knots and preventing snagging of hair. 
Brush Care:
Every month rinse the brush with gentle soap and water. The brush should always be dried with a soft cloth. The use of Bris Care is recommended for superior cleaning.
Material:
Handle: Rubber Body: Plastic Pad: Pneumatic with cushioning Bristles: Ball tipped
Disclaimers
: All brushes with a pneumatic pad have a small hole in the pad to allow air to circulate in and out.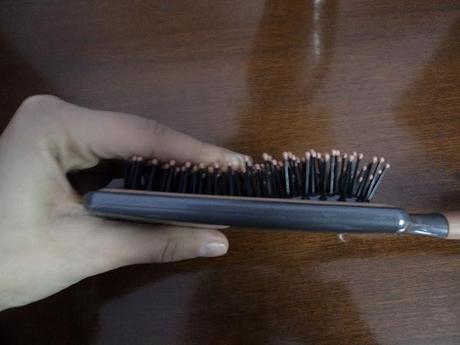 The Paddle Brush with pneumatic pad in its full glory. Notice how it flexibly goes down when I press it.
 Price - Rs. 475
My experience with the Divo Aaria Paddle Brush 
Honestly, this is the first paddle brush I have used and I am loving it. Previously, I never bothered about using wide toothed hairbrushes or combs. I used to think that every comb or hairbrush, irrespective of the width its bristles, has only one function, i.e. to detangle hair. I was so wrong.
So with my first brush with paddle brush, I decided to use it in the same manner as provided on the carton. I have medium length which falls just a bit below my shoulders. I am sure you must have read my previous post about how much obsessed I am with my thick and dry hair. Yes, quite obsessed since it can be quite difficult to manage such hair. So, started brushing sections of my hair with inward and outward strokes. The wide set bristles of this brush makes detangling hair a breeze, specially when hair is dry after after a hair wash. Other then detangling, my hair breakage was very much less compared to hairfall and breakage with other hairbrushes. The tiny little balls at the end of each bristle feels like they give a nice relaxing massage to scalp. The hair does not get caught at all in this brush and no more ouchsss...Don't they hurt so much ?? Coming to the finishing part, I noticed that it also reduces the frizz of my dry hair to half. Too good for me. I love hair care products which reduce frizziness of my hair but never knew that even a hair brush can cut down the frizz. I instantly fell in love with this paddle brush right from the first time I used it.
Coming to the Goods about the Divo Aaria Paddle Brush 
Gives a nice relaxing massage to scalp due to the tiny balls at the end of each bristle. I usually keep my hair tied since it becomes quite difficult to manage. At times, when I used to keep my hair tied for long time, I could feel some tension and pain in scalp. The paddle brush very effectively relives such tension and pain.
Wide brush and it detanlges  hair very easily with very less breakage and pain. 
I experienced very less hair breakage when I used this brush on my naturally dried hair after a hair wash. I don't prefer to use dryers, straightening irons etc. on my hair at all. They cause more harm in the long run.
Very true to its claim, it gives hair a nice finished look. the finished look in my case would be reduction in frizz and hair looks more calm with very less flyaways. 
 The only negative point which I can think of is the size of the Paddle Brush. Its quite big in size and cannot be easily carried in a handbag. Well, I would love to carry such a wonderful hairbrush with me all the times.
Divo Bris Care Hair Brush Cleaner 
Divo also sent me this hair brush cleaner. Lets take a look.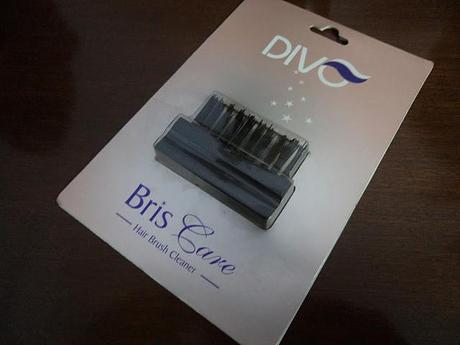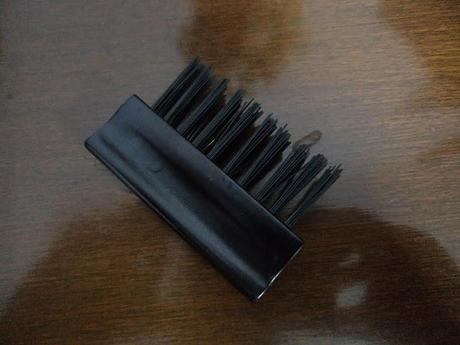 What Divo claims about Divo Bris Care Hair Brush Cleaner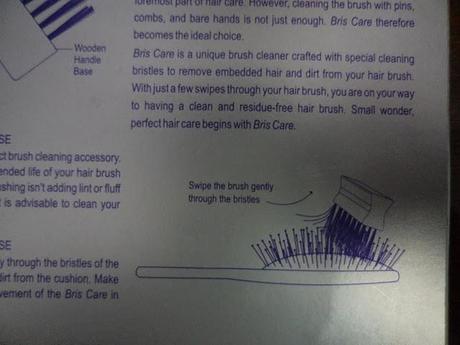 Take a look at the picture. Instructions as to how to clean the paddle brush
Well, this little brush though tiny, but works like a charm when it comes to cleaning hairbrushes. I have used the Divo Paddle Brush for just few days till now and it was not at all dirty, BUT, my other brushes were, especially my round brushes, which I use everyday. This brush cleaned them in just few minutes. All the dirt, grime and broken hair just disappeared after a few single strokes from this brush. A very handy and useful brush cleaner for all my hair brushes, though I have not tried and don't think it will work well on combs. Its specially designed for hairbrushes.
Price - Rs. 115 
Product sent by brand for consideration.