Honestly, whenever I go overseas, I skip beaches—the reason being the Philippines is blessed with a lot. But knowing that Sabah, lying proximate to our geographic boundaries, is equally abound by a wealth of natural wonders, it was a no-brainer that I must see a beach or two. Our friends at Sabah Tourism Board recommended Manukan Island, so we went there, whilst making a stop at Saracen Reef World. Read more…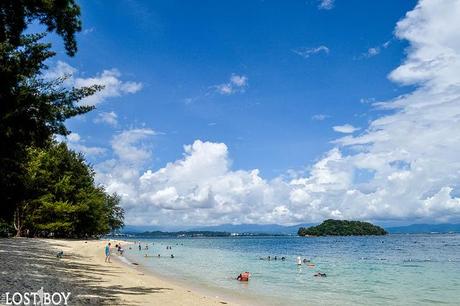 Immediately after our flight from Miri via Labuan on MASWings, we checked into our hotel for the night, Ming Garden Hotel and Residences. Our time to freshen up in our room was quite limited though, as we had to see a lot for the day.
We were about to see two attractions within the Tunku Abdul Rahman National Park of Gaya Bay. Gazetted in 1974 mainly to conserve the ecosystem that lies within it, the protected area is the first marine national park in Malaysia and the second one in Sabah. The five islands or pulaus that comprise it are Gaya, Manukan, Mamutik, Sapi, and Sulug.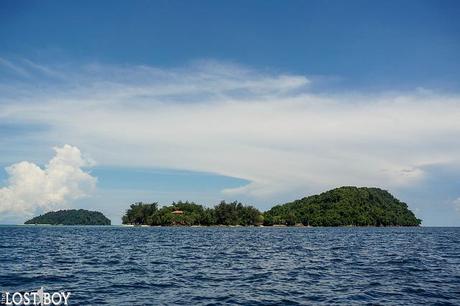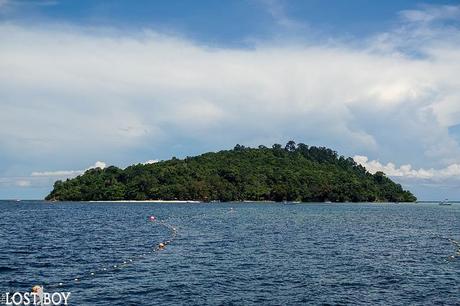 They drove us first to the complex of Sutera Harbor Resort, where we were to take a speedboat at the Marina Jetty. Seaquest Tours operates scheduled speedboat trips to the different islands within the national park, and they have packages for snorkeling, diving, parasailing, sea walking, and other water sports. Since we were making a stop at Saracen Reef World, however, we had to charter a private speedboat—that's how we roll.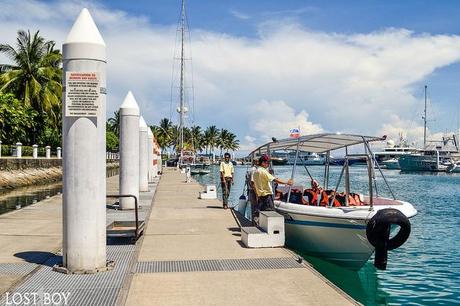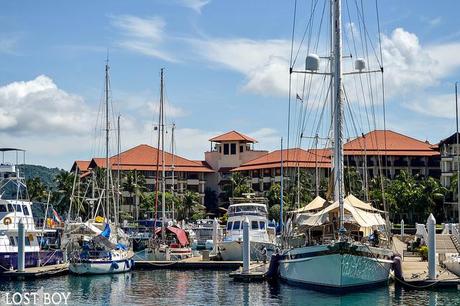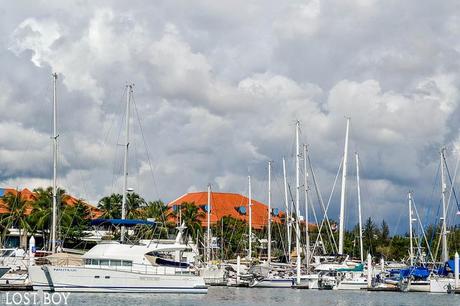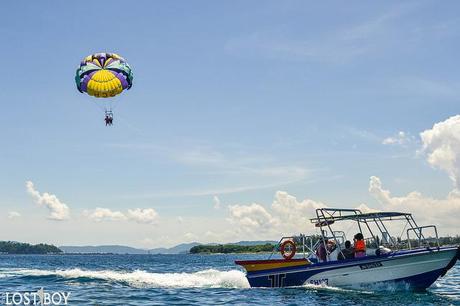 SARACEN REEF WORLD
"There are only a few reef activity pontoons in the world, and ours is the largest in Asia," says Ms. Linda Cabanlit, the Sales and Customer Services Manager of Saracen Reef World who has Filipino roots. She adds that their facilities match those of the one in Australia, specifically over the Great Barrier Reef—but what exactly is a "reef activity pontoon"?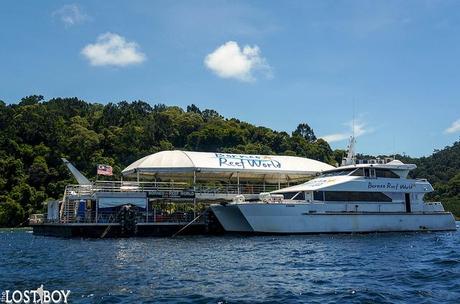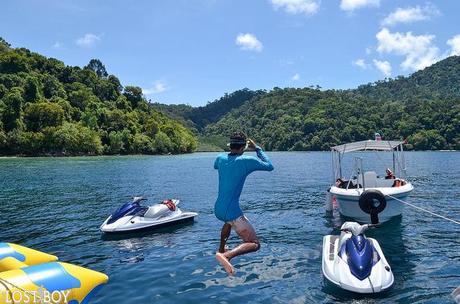 A pontoon keeps a structure, usually a bridge, afloat. In the case of Saracen Reef World, it supports a two-level structure along with five sea level platforms. Being there was like being in a movie set, a research facility of sorts—only that we knew of course it was used for recreation and not looking for lost relics from the Titanic.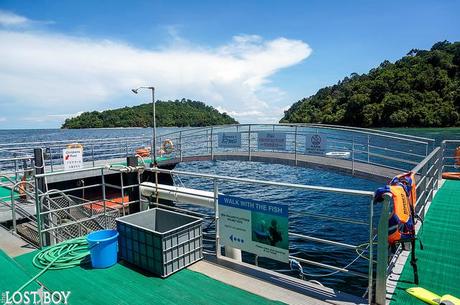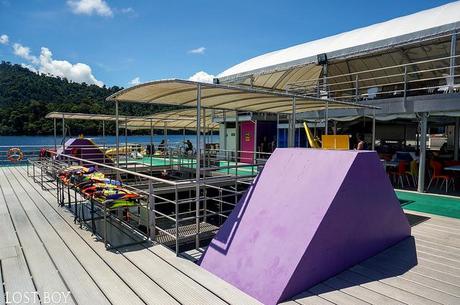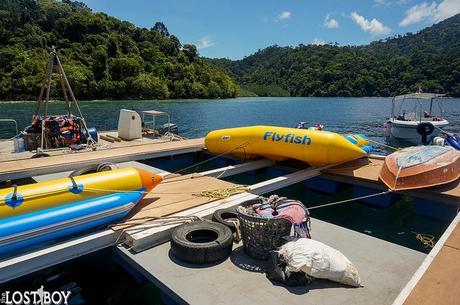 Their activities include diving for beginners and certified divers, helmet diving, parasailing, scenic helicopter rides, and a number of water sports. What we explored though was their Underwater Observatory, which admittedly isn't sizeable, yet it gave us a glimpse into the rich and colorful marine life Kota Kinabalu and the rest of Sabah showcase.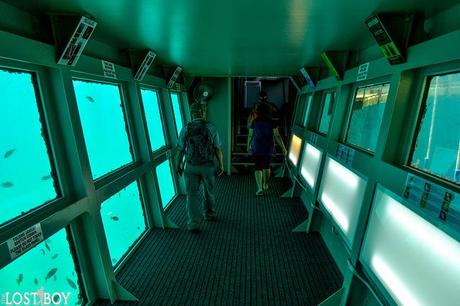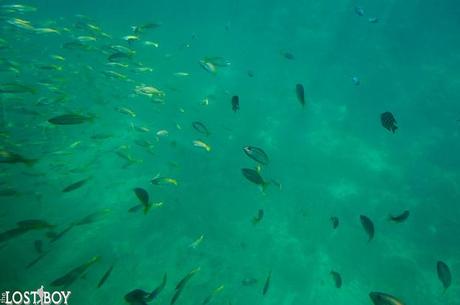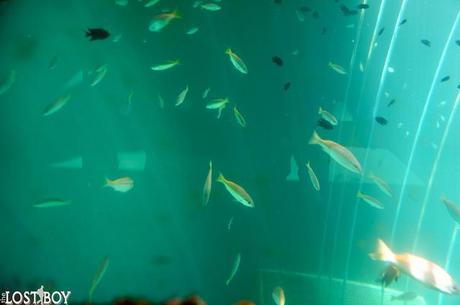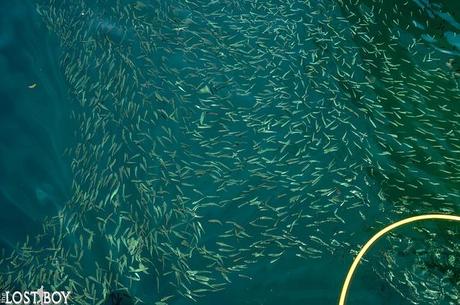 How to get there: It is more economical to arrange shared catamaran transfers from Jesselton Point with Saracen Reef World than to rent a private speedboat. These transfers may come with packages too. To book, contact Saracen Reef World at +60 88 241908 or visit their website.
MANUKAN ISLAND
Popular among the locals, Pulau Manukan is the second largest island within the Tunku Abdul Rahman National Park after Pulau Gaya. Our guide told us that Manukan in the name was derived from chicken, so I instantly hypothesized that its etymology must have some Filipino connection. After all, we are only a couple hundred miles apart.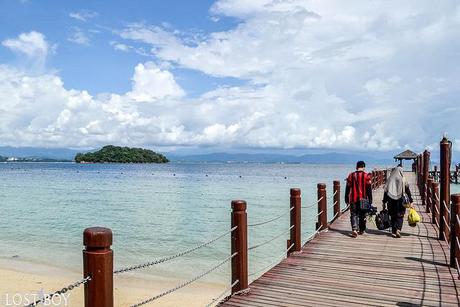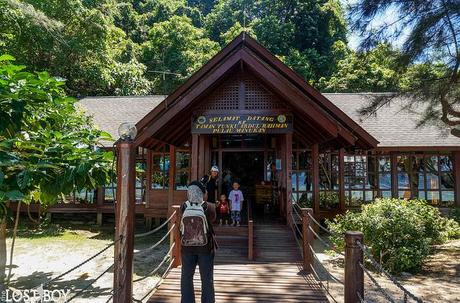 As we were already famished, we headed to the barbecue restaurant run by Sutera Harbour Resort before anything else. Welcoming us was a mouthwatering luau of grilled crab, shrimp, chicken, satay, and steak, complemented by vegetables and dry mee.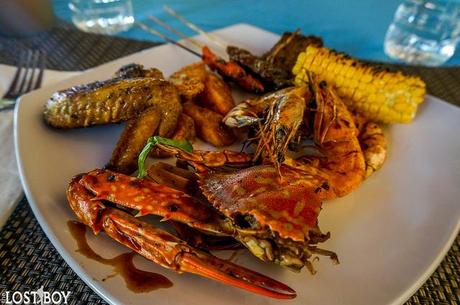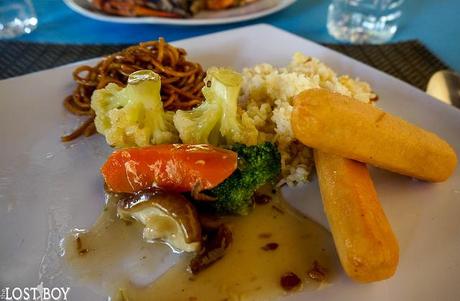 Pulau Manukan, we found out, boasts most tourist facilities among the islands, with Sutera Sanctuary Lodges managing accommodations. Aside from deluxe themed lodges, the island features a couple other restaurants, a hike trail, a dive shop, a swimming pool with poolside bar, a football field, a volleyball court, and even a sepak takraw court.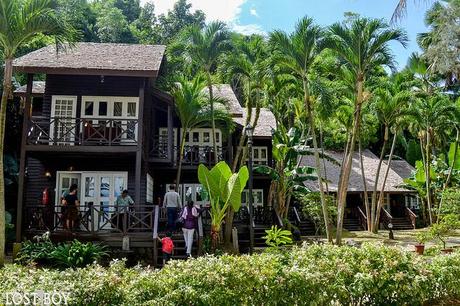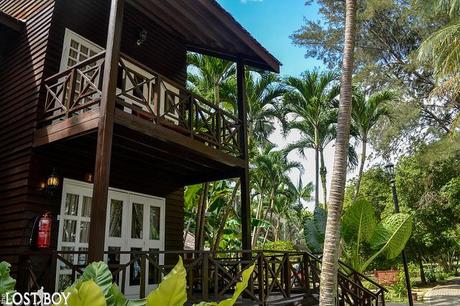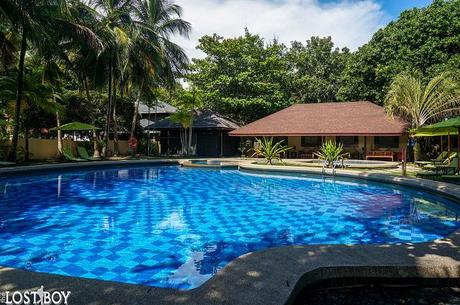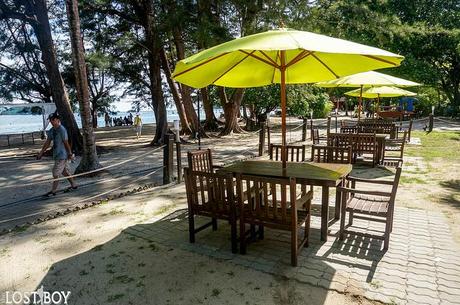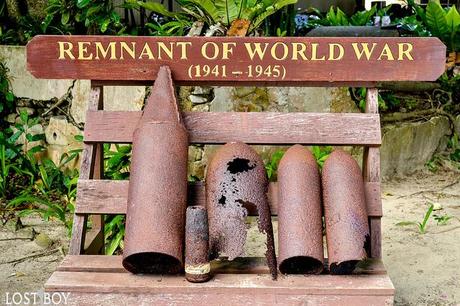 We spent our hours in the island soaking in the sun, bumming around, and taking short naps, with the calming breeze, the white sand, and the idyllic waters setting the mood. At one point, we finally went into the water and snorkeled; we were pleasantly surprised already were schools of fish even at the shallower parts.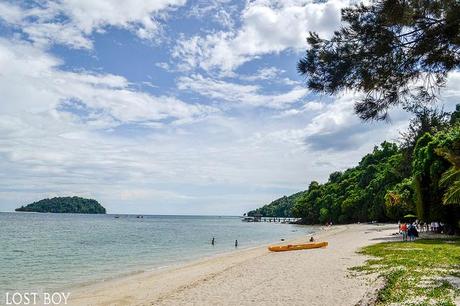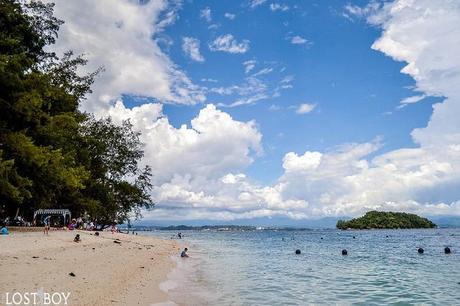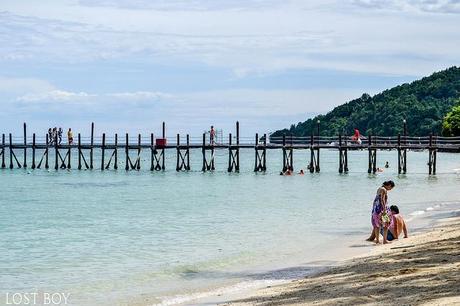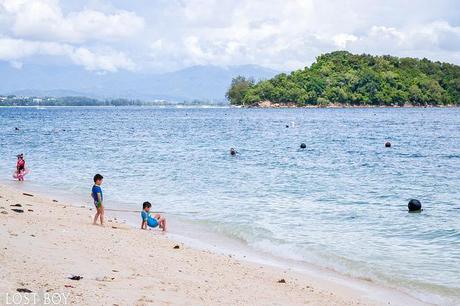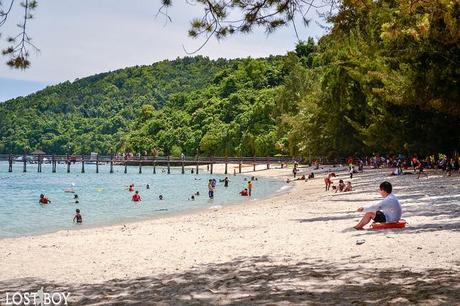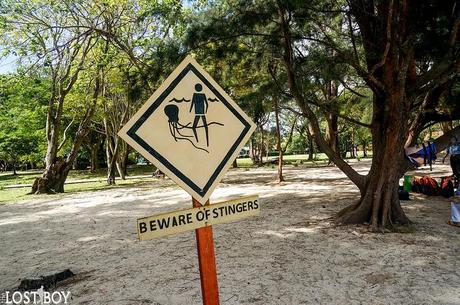 Sure, if you're from the Philippines, you've probably seen quite a number of beaches like me. But as I saw Pulau Manukan, it was a fresh experience, perhaps because surrounding us was a new set of people speaking a different language. But more importantly though, Pulau Manukan exudes a charm that made me feel I really were somewhere else, that I was swimming on foreign water and discovering new wildlife.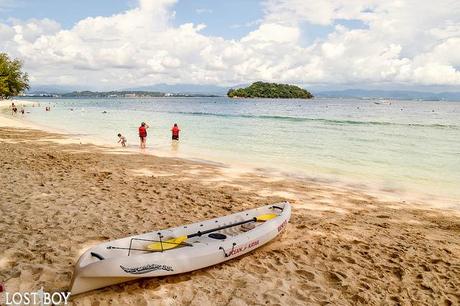 How to get there: Seaquest Tours operates scheduled speedboat transfers from the Marina Jetty of Sutera Harbour Resort. Packages may include one to three islands in one day, and snorkeling equipment and lifejackets may be rented. For details, their website can be found here. Note that a conservation fee, 10 MYR (~135 PHP) for foreigners, is charged per island.