[You can read an extended multimedia version of this article at 2beMag #10, with runway video and photogallery]
The 26 years old Dutch fashion designer, Krizia Robustella, who lives and works in Barcelona, has won all the prizes at the 080 Barcelona fashion week. After 7 editions celebrating this event, this last one has been the first in which the two prizes have been given to the same designer, the prizes Mentos-080 Barcelona to the best women and men collections. Each prize was rewarded by a thousand euro, so Robustella earned 20.000 euros to invest in her future collections.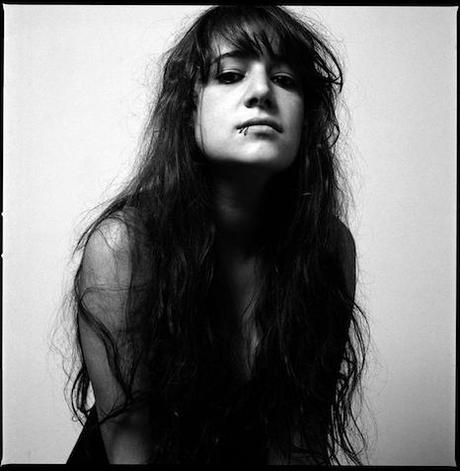 The young designer, who has competed and won over 18 other candidates, has a very eclectic style that combines and mixes many different ideas and styles in one result. She herself names her style as "Sport deluxe", mixing sporty garments of the last decades with other pieces much more elaborated, where comfort is merged with luxury.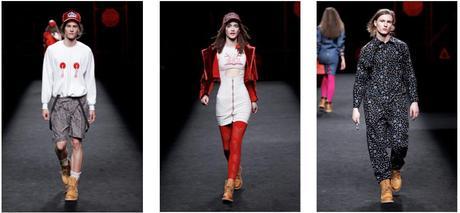 Lycras, leggings, overalls, eclectic colors, tops and a combination of jogging suits and working uniforms like those worn by air hostesses or hairstylist, create a unique world presented in Robustella's collection. The jury was formed by professionals of the fashion field such as Jean Paul Cauvin, who was the manager of top model Laetitia Casta and the mercadotecnia of Torrente's director, Jina Khayyer, editor of the German newspaper Frankfurter Allgemeine Zeitung, and Romain Brau, art director of RA and fashion and art exhibitions presenter worldwide. Jean Pierre Mocho, president of the SA SODES supervision council and organizer of the commercial fair of Prêt a Porter Paris, photographer Christian Lartillot and cofounder and codirector of both the creative studio Ipsum Planet and of the Neo2 magazine have also joined the jury.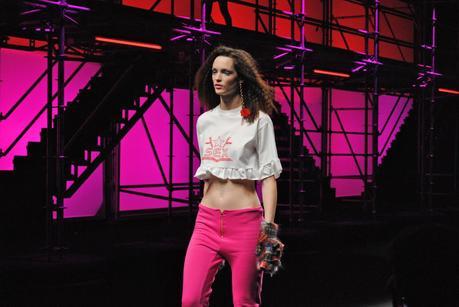 The prizes have been finally given to Robustella after a long discussion because, as the jury considered, her collections summarize the spirit of catalan fashion and are truly original and nonconformist.