Apart from the Petronas Towers, the KL Tower, and Bukit Bintang, Filipino tourists, I found, are stumped on where to go in Kuala Lumpur. On a trip for Visit Malaysia Year 2014, we discovered some attractions and activities that must be in itineraries after all. Read more…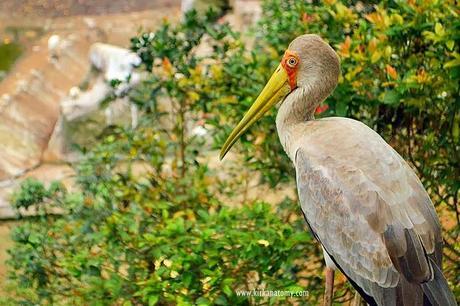 KUALA LUMPUR CITY GALLERY
Every visit to Kuala Lumpur must begin at the Kuala Lumpur City Gallery precisely because it provides travelers with the necessary knowhow about one of Asia's boomtowns through prints and photos. At the second floor is central attraction—the impressive interactive scale model of greater Kuala Lumpur that includes video footage of the city's development.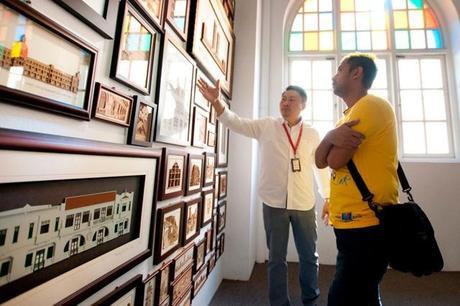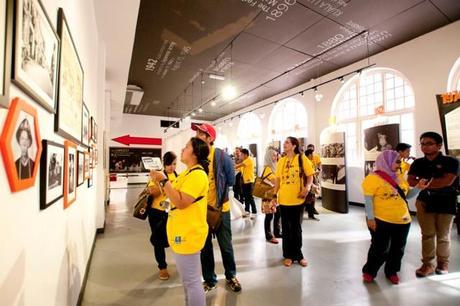 As an added treat, our friends at ARCH Heritage Gifts and Collectibles who have taken the helm in maintaining the gallery gave us a peek of how they make scale models and souvenirs, and they even had us make our own framed art from a kit. I must also mention their shop that stocks an extensive array of classy souvenirs and stylish KL shirts.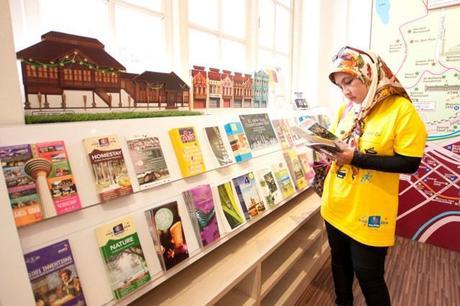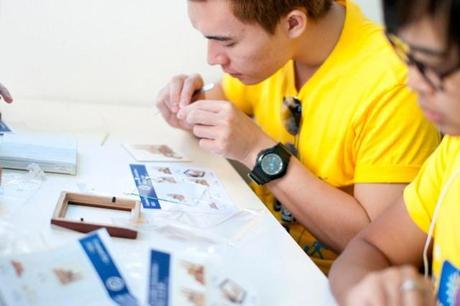 KL BIRD PARK
With the immense popularity of its counterpart in Jurong, Singapore, the Taman Burung Kuala Lumpur or more popularly, KL Bird Park is often overlooked by Filipinos. Nestled adjacent to one of the city's green lungs, the Lake Gardens, the park claims the title of being the "World's Largest Free-flight Walk-in Aviary" at 8.5 hectares.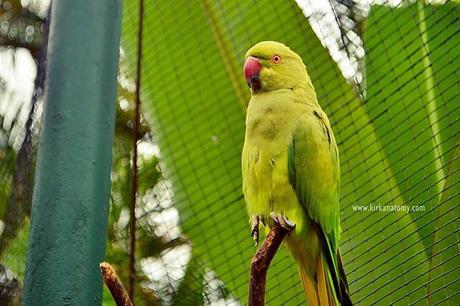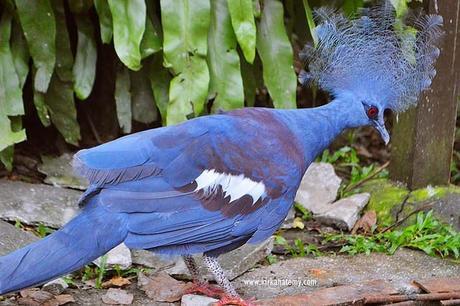 Amazingly inside are 3000 birds of 200 local and foreign species, and more fascinating are the three zones wherein colorful and charming birds fly freely and sometimes even interact with visitors up close. I didn't expect to have such a great time at KL Bird Park, thinking it might be one dingy aviary, but the converse was true. It is a well-maintained park that cares a lot about our bird friends and is well worth the admission price.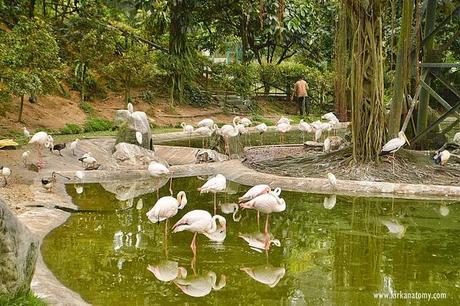 ISLAMIC ARTS MUSEUM
The Muzium Kesenian Islam or the Islamic Arts Museum is one of the most popular attractions in Kuala Lumpur, so we've been there before. Consisting a total of 12 main galleries, the museum, with its spectacular interiors and exteriors, provides a fascinating glimpse about a religion that a lot of our fellow Filipinos believe in. There are jewelry, textile, arms and armor, ceramics, paintings, and glassware, among other key memorabilia. Be sure to view the marvelous scale models of various mosques from around the world, including Mecca.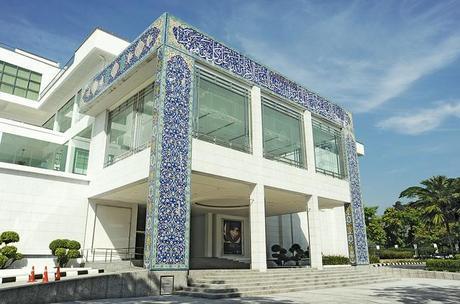 SALOMA BISTRO AND THEATRE RESTAURANT
Saloma Bistro and Theatre Restaurant commemorates the late Saloma Ismail, a well-noted Malaysian actress and singer who also happens to be the wife of the late P. Ramlee, a famous actor, director, singer, and songwriter. The place, of course, boasts of memorabilia of the celebrity couple, as well as other Malaysian musicians from back in the day.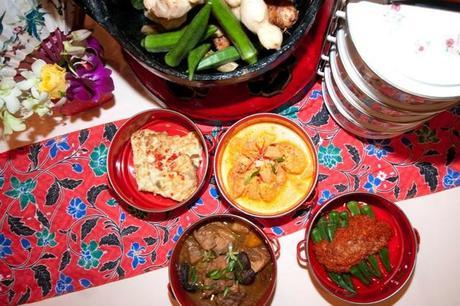 The food takes the theme of Peranakan, otherwise known as baba-nyonya, which in the annals of Malaysian history and cuisine corresponds to the Straits Chinese population as a product of Chinese immigrant and Malay intermarriage. True Peranakan cuisine, they say, is a dying art, considering the effort and time it takes to prepare a meal.
The sumptuous menu at Saloma is as opulent and colorful as the life and career of the actress, and the performances each night are, we were told, something to look out for.
ISTANA NEGARA LAMA
Perhaps unbeknownst to some, Malaysians do have their sets of royals, yet their line of kings or Yang di-Pertuan Agong are not as ancient and colonial as those from Europe. To simplify, nine of the thirteen Malay states get to have their rulers elected as king, but the selection process is only symbolic—the rulers of each state would agree to elect in rotation, so each qualified state would get a turn. The current Yang di-Pertuan Agong is Tuanku Abdul Halim, the 27th Sultan of Kedah, who at 86 years old is already on his second turn as king.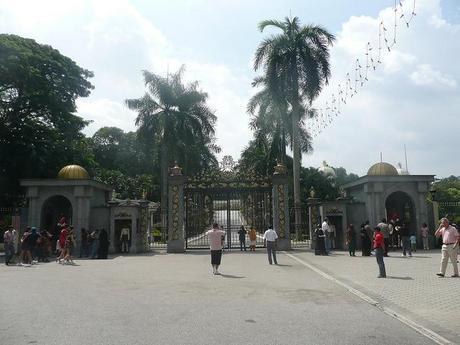 The Istana Negara Lama, literally the old national palace, served as the official residence of the Yang di-Pertuan Agong until it was replaced by a new one in 2011. It was transformed into a royal museum only in 2013, and Time Out KL says, "Supposedly educational, it's really the voyeuristic novelty of peeking into the lives of royalty that makes the tour interesting."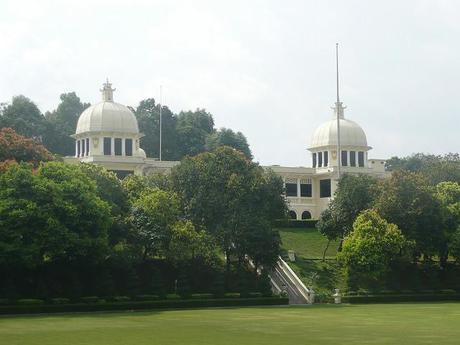 Indeed it is. We had a great look of what it's like to live as the highest among Malaysian royal families. So what is it like to have a big room with a throne in the middle? How about a dental chair inside a clinic? We marveled at each detail of the palace—the marbled bathrooms, the ceiling art of the master bedroom that changes lighting according to season, the many sitting and ceremonial rooms, and the library one queen built, among others.
KUALA LUMPUR BY CYCLE
Want a taste of Kuala Lumpur's nature and heritage? Through the joint efforts of Visit KL and KL Hop-on Hop-off, tourists may rent a city bike, and either do a free and easy ride with a map or go on a guided tour as a group. The extensive itinerary takes travelers on two wheels across attractions within Dataran Merdeka and the Lake Gardens.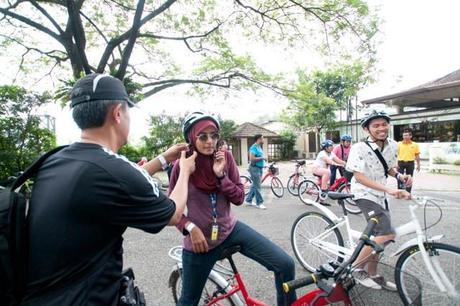 Bikes can be rented at the starting point, the KL City Gallery, for 30 MYR (~400 PHP) for the first four hours, while groups of a minimum of eight may opt for a guided tour for 45 MYR (~600 PHP), including rental. Note that there's a 250 MYR deposit per city bike.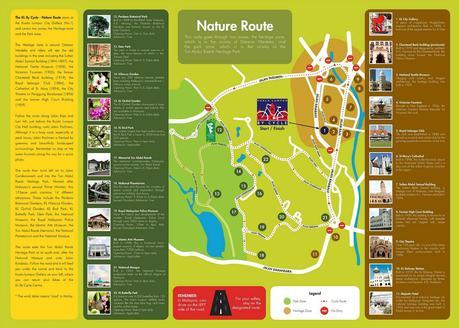 DIRECTORY
Kuala Lumpur City Gallery
Jalan Raja, Dataran Merdeka, Kuala Lumpur
Telephone: +603 2698 3333
www.klcitygallery.com KL Bird Park
Jalan Cenderawasih, Kuala Lumpur
Telephone: +603 2272 1010
www.klbirdpark.com
Islamic Arts Museum
Jalan Lembah Perdana, Tasik Perdana, Kuala Lumpur
Telephone: +603 2272 2020
www.iamm.org.my Saloma Theatre Bistro and Restaurant
Pusat Pelancong Malaysia (MPC), Jalan Ampang, KL
Telephone: +603 2161 0122
www.saloma.com.my
Istana Negara Lama
Muzium Diraja, Jalan Istana, Kuala Lumpur
Telephone: +603 2267 1000
www.jmm.gov.my/en Kuala Lumpur By Cycle
Jalan Raja, Dataran Merdeka, Kuala Lumpur
Telephone: +603 2691 1382
www.visitkl.gov.my
Tourism Malaysia (Manila)
Picadilly Star Bldg., Bonifacio Global, Taguig,Philippines
Telephone: +63 2 846 2697
www.tourism.gov.my Visit KL (Tourism Unit Kuala Lumpur City Hall)
Jalan Raja, Dataran Merdeka, Kuala Lumpur
Telephone: +603 2698 0332
www.visitkl.gov.my
Photos courtesy of Kirk of Kirk Anatomy, Shamsul of Gaya Travel Magazine, Tourism Malaysia, and Wikipedia Commons.

This year is Visit Malaysia Year 2014 with the theme, "Celebrating 1Malaysia Truly Asia." Visitors can expect a series of year-long special events and activities. For more updates on VMY 2014, check out tourism.gov.my and like Tara Na Sa Malaysia on Facebook.