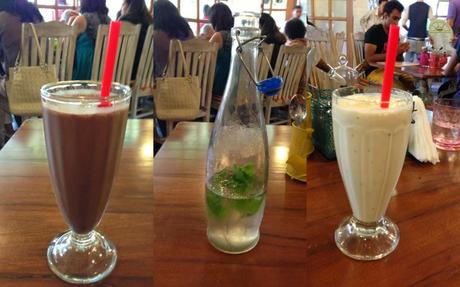 On an overcast Wednesday afternoon, I headed to a cafe in the upscale locality in South Delhi. Though the name 'Diggin' and its location suggests a casual café catering to the college going crowd. But my entire perception changed post my visit. Read on to find out what makes this place different from others cafes mushrooming in the city.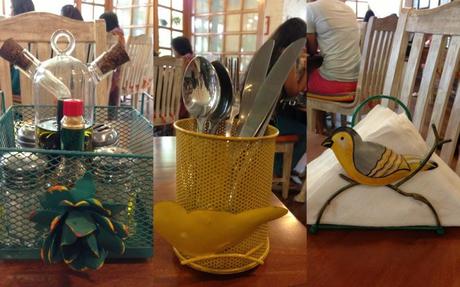 Located within a vicinity of Gargi College and the Kamla Nehru College, the Anand lok Shopping Center drives lots of footfall of students. Other than Diggin, the complex houses the Mithas, the typical sweet & snacking shop and a Kulfi kart. There used to be a CCD in the corner, which is where Diggin has come up. The Café is spread on two levels. The ground floor is more of a Café look, with bakery, Gelato and Dessert counters. But the real action is on the first floor which has an indoor and alfresco dining area. The interiors of the café have been done in a Victorian style. It also has couple wooden benches and swings in the courtyard just outside the café. I liked the overall look of the café and it has livened up this sad complex with its youthful and refreshing look.
When I entered the café looking for the Manager, I found both the levels full with patrons and it was hearting to find both young and old enjoying their afternoon meal. Somehow I got to squeeze a table for myself and met the young lad in his mid twenties who introduced himself as the owner of the café. An affable person, Digvijay Singh can be found helping servers with order fulfillment, making bills, mingling with customers and helping them find tables.

 

He is an alumnus of the London School of Economics and came back to start a youthful café serving coffee, bakery, deserts & gelato initially. But while working on this place it took a shape of blown up European style Café serving comfort food.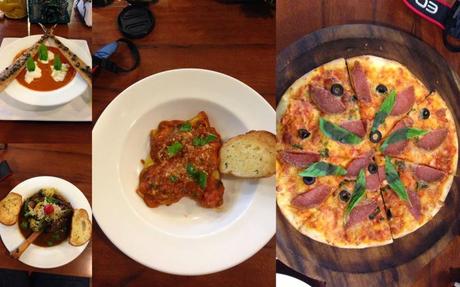 Digvijay offered me to try his favorites from the menu which I happily agreed. I started with Belgium Chocolate Shake. It was thick with the fulsome richness of Chocolate, the way I want my chocolate shake to be. In starters, I had Baked Goat Cheese which was goat cheese, oven baked in tomato sauce reduction. It was served with crisp olive pita cracker. I loved the contrasting flavors and it tasted absolutely yumm. Next on the table was Lamb Shank from the main course. It was perfectly cooked and had very balanced flavors. Since it is a café and draws good student crowd, I ordered pasta and pizza which are preferred by them. I was served Diggin's Special Ravioli. The homemade Ravioli was nicely filled with spinach & Ricotta cheese, but the arrabiata sauce had overpowering tomato taste which had killed this dish for me. Italian Salami Pizza, thin-crust piping hot pizza from their wood fired oven was bang-on taste and flavor. While I was waiting for my most desired section, desserts, I ordered for Mango & Mint Smoothie. It was again very well made with chunks of mangoes and leaves of fresh mint tantalizing my tongue. The desserts, Oreo Cheesecake and Mango Roll were good.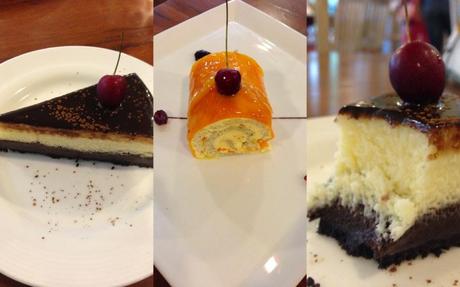 Overall, the food, though not out-of-this-world type, was good. The place is very inviting and is equally patronized by both students and the families living in the vicinity. I will recommend this place for overall experience. One can surely have a good time here.