I've had some craziness around me that almost lasted 40 days. 36 boys supercharged with freedom from class and on a sugar high from the school tuck shop.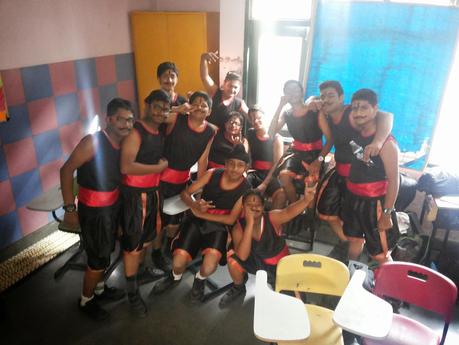 Imagine my plight.
The boys were doing an almost 7 minute long routine on drum beat music with sticks and faux swords and a lot of jumps...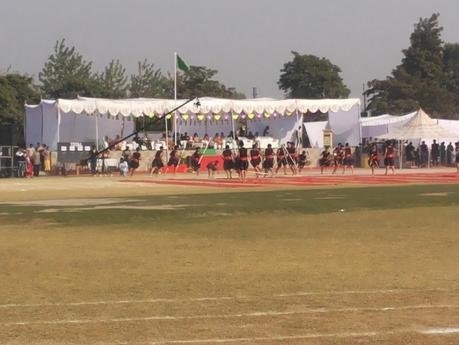 And in the midst of all the craziness, a mail from Quaker Oats plonked into my mail box waxing eloquent about my blog and asking for my address and stuff...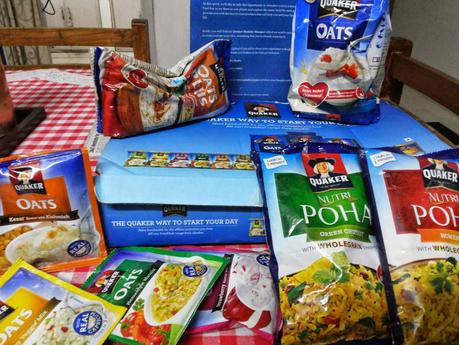 Not the wisest thing to do, but I sent the details and sooner than soon received a nice hamper.
OK,  the hamper was handy, served as a great snack in school, as the staff room microwave came to use...
This Oats plus was interesting.  The regulars on baketitude.blogspot.in know about my love for ragi and bajra and whole wheat and oats..but all separate.
This was together.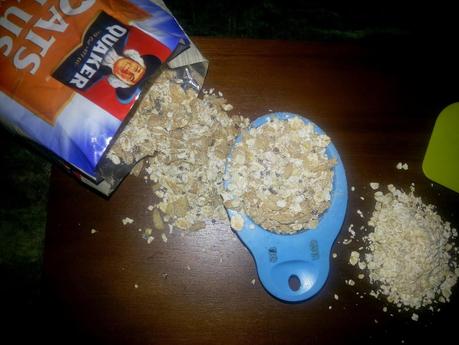 On opening, the toasted wheat bits were nice ,and  bajra and ragi were toasty.
I couldn't really make out any change in the oats though.
I already made a Black Chocolate Cake, so the next bit was cookies.
I like digestive biscuits and was wanting to try them with oats instead of bran...
And also wanted to make them a little skinny and salty.
I used only so much butter and kneaded the cookie dough with milk.
You can add a little more butter...
Easy Peasy...
For the
Digestive Biscuits-Quaker Oats Plus with Whole Wheat Flour /Atta
you need
1 1/2 cups Quaker Oats Plus with oats ,whole wheat, bajra and ragi
1 1/2 cup whole wheat flour ir atta
125 gms butter
1/4 cup sugar
2 tsp or more salt
1/2 tsp bicarbonate of soda or baking soda
1/2 cup or less milk to knead the dough
Process the flours, salt ,sugar and baking soda till you break down the whole grains...you dont want them stuck between the teeth.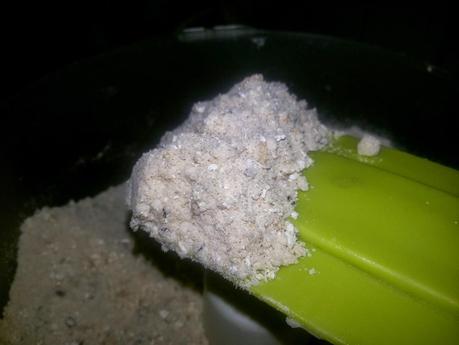 Add in the butter and process till bread crumbs...
Add the milk and knead till it all comes together.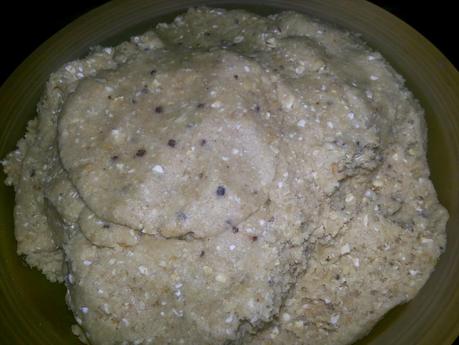 Now...
Let it rest awhile and preheat the oven to 170°C or 325°F.
Roll out the dough between cling film and cut out rounds...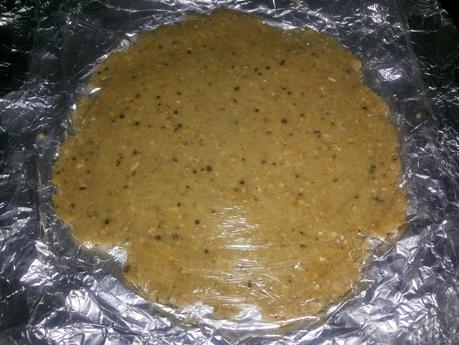 cut out and reroll...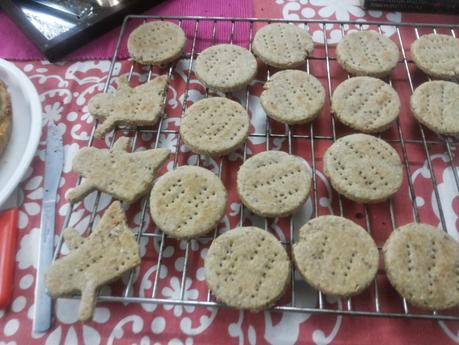 There's three witches...out if tbe Halloween cookie cutter set...
 Prick with a fork and bake 15 minutes.


Because I used less butter, I flipped my cookies over and baked for a further 5 minutes.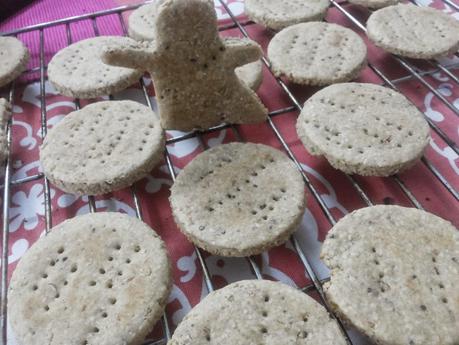 Nice and toasty. ..the oats were cooked through...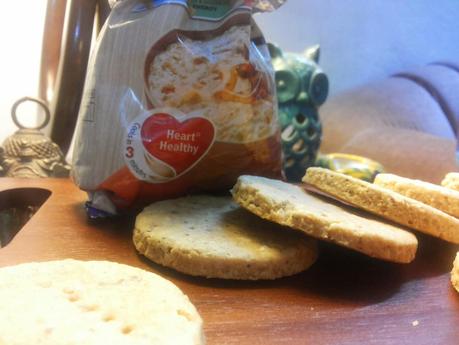 I could just taste the wheat and ragi...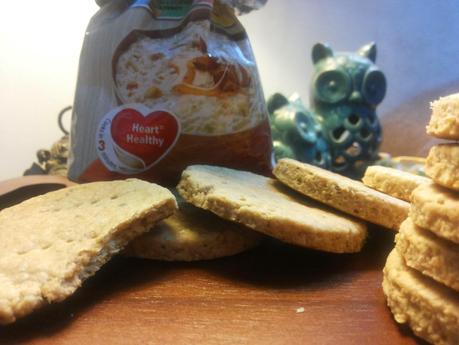 I think the bajra is overwhelmed by the oats.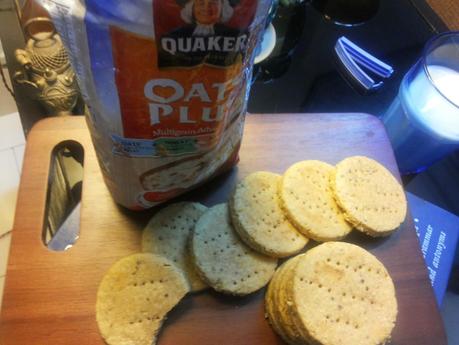 A little more butter would have made the cookie crumblier...but hey tjis is all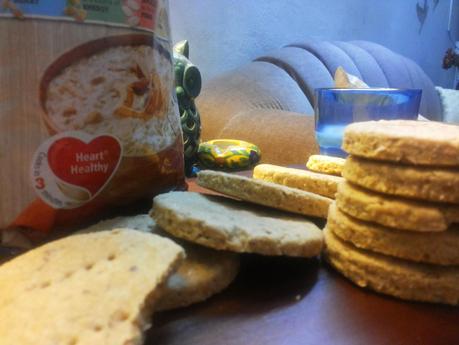 for  good health.
I like my cookies salty ,the combination of sweet and salty is my thing. ..you can reduce the salt... <3 <3 <3
A fantastic idea ...
I adore coarse grains and bajra is the best for a weepy, rainy day and a cup of kadak chai...
Thank you Quaker Oats...
Next on...something baked into bread.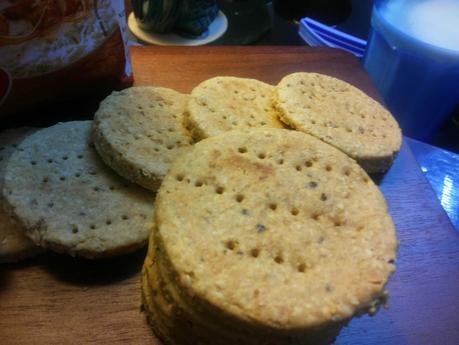 Plan to buy this the next time I go shopping for oats...or maybe Quaker will oblige...
Try these...
These make for a healthy ,filling no-guilt trip snack.


So what are you baking today???