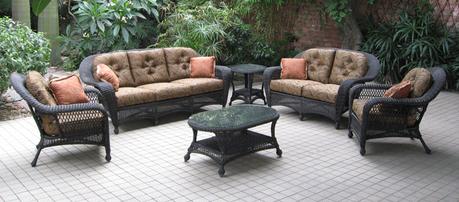 Most people in Sydney purchase separate furniture items for indoor and outdoor purposes. However, many homeowners completely overlook the fact that whatever they are buying to place in their patio can also be kept within their living room. The idea can seem to be quite outlandish and awkward, but it has been given a thumbs-up by many furniture experts and professionals dealing with

upholstery

in Sydney. Why?
Given below are some of the most practical reasons:


Strong and Durable :

 If someone has kids in their house, then the idea is even more practical for them than anyone else. The daily activities of children are bound to cause damage to furniture items by ruining the fabric and upholstery. However, chairs and couches designed for the patio can easily withstand impacts and are often resistant to stains and spills. On top of that, they also require very low maintenance. All one needs to do is wipe the pieces occasionally to keep them clean.


Affordable : 

Most of us know very well that outdoor furniture items are relatively less expensive than their indoor counterparts. One can easily get a brand new patio set for the price of a traditional living room couch. Even high end options can be bought for 12 people to hang out comfortably without burning a hole in the pocket. Besides that, there are always sales to further lower the price.


Timeless Look :

 Outdoor furniture have a unique timeless appearance which can work well with almost any type of interior decor. For example, a white patio wicker would look great if placed inside a room with sandy brown walls. In other words, outdoor pieces are clean, basic and always ready to rock the interior of any home.


Easy To Move Around :

 Since patio furniture is generally lightweight, it can easily be moved whenever needed. This can prove to be highly beneficial when it comes to performing a throughout clean up job. Even the most inaccessible corners occupied by the furniture can be easily cleaned without requiring extra help for moving the furniture.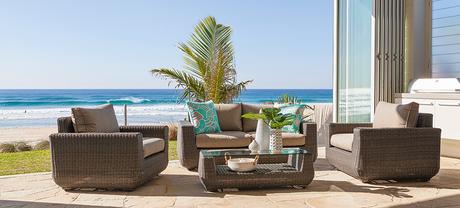 There is just one drawback of patio furniture - their affordability can sometimes mean that they would not have upholstery on them. However, that issue can be resolved as well. A homeowner can either follow a DIY

procedure for upholstering patio furniture

or get in touch with a professional upholstery company for getting the job done. Either way, the pieces would become comfortable enough to be used as efficient alternatives for indoor furniture anywhere within the house.