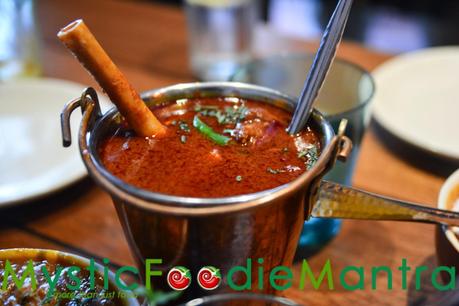 Balti Meat
 DLF Cyber hub is the most happening place in Delhi/NCR these days. Most of the prominent group has either started their chain already or in the process of opening very soon.
Dhaba by Claridges is the new entry in the already buzzing Cyber Hub. Dhaba is probably one of the most talked about fine dining place in delhi where they serve north indian dhaba style food. Dhaba first started at Claridges Delhi around 40 years back. They continue to serve their best signature dishes like balti meat, baigun bharta, dal and butter chicken. This north Indian fine dining at five star has huge fan following.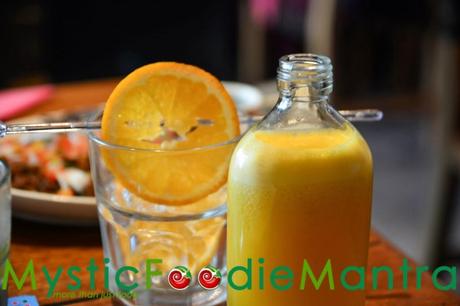 santari
It was a great challenge to venture out from five star and reach out to serve their signature dishes at not "5 star prices". They kicked off at DLF Saket Mall and another at DLF Cyber Hub around 3 weeks back.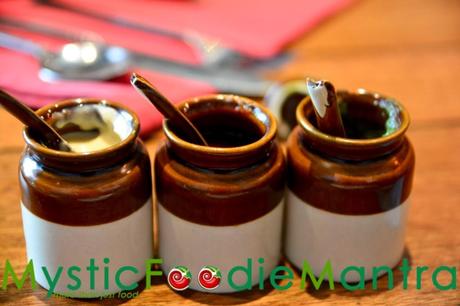 teekhi, hari and halki
When I was invited by their executive corporate chef Ravi Saxena to try their food at their newly opened outlet at cyber hub, I was excited. I have been hearing a lot about their balti meat. I am a big mutton lover so I was looking forward to my visit at Dhaba.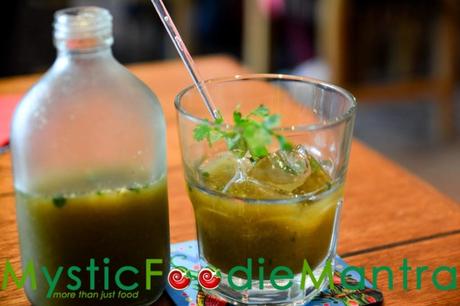 somrus
When I entered inside the dhaba, I was impressed with the interior. It gives you the feel of typical dhabas which you will easily locate on highways - Huge patilas, the chairs and the sitting arrangements and "the theka "your typical alcohol shop on highways.
With this dhaba ambience I was surely looking forward for some lip smacking food and Ravi assured me that I will be served that I am definitely going to relish.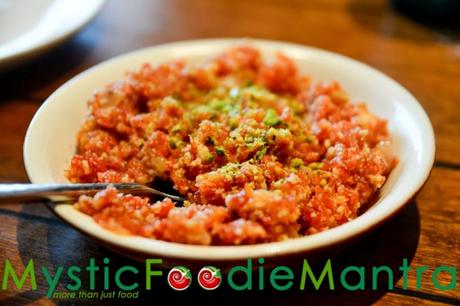 gajar ka halwa
We started with Tawa mutton, veg galouti and tandoori bhune aloo as starter. Tawa Mutton was amazingly awesome. Boneless chunks of marinated lamb cooked with spices ,green chilli and onion. It was absolutely delicious, perfectly cooked, good spicy starter which can be perfectly combined with their  Tharras( cocktails). I enjoyed the deadly combination of  somrus with tawa mutton. Somrus was vodka with mint and aam panna -smooth light and tangy which complemented well the tawa mutton. I finished the tawa mutton in no time J. One of the best dry mutton dish I had after a long time.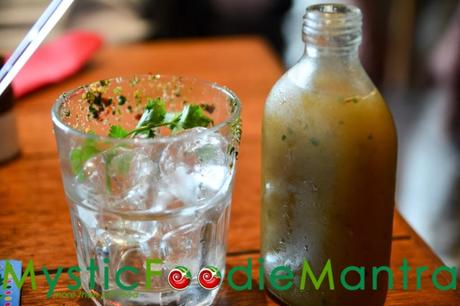 toofan
In the table I also had cute small barnis that had three different delicious dips - teekhi, hari and halki i.e chilly paste, mint chutney and yougurt and pickle based dip.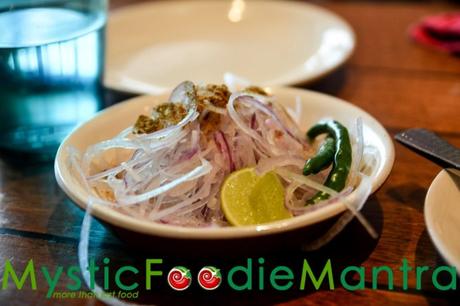 Bhuna Aloo is the dhaba form of aloo tikki, very crisp with less oil, yet delicious, spicy and cruncy. This can go well with any of their cocktails. I had this with santri. Santri is vodka with fresh orange juice, that wasn't too heavy, but refreshing.
Veg galouti came as a surprise as I am not fan of veg food, however this was very soft and had unique flavor of black cardamom and cinnamon. We also offered it to a gentleman sitting next to our table (as he was keenly observing me relish each bite) and he really liked it. I loved it.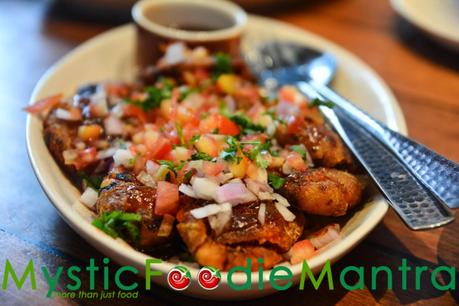 tandoori bhune aloo
Next was chicken seekh and dhaba murg roast. The best chicken seek without the sprinkled chaat masala. I do not like chaat masala as it kills the flavor of the succulent chicken. The seekh melted in my mouth and thankfully this palce doesn't sprinkle chaat masala on the seekh.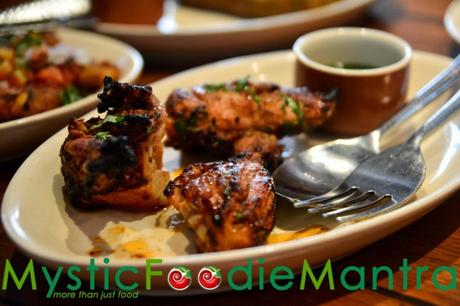 dhaba murg roast
Dhaba murg roast is another very interesting starter, baby chicken marinated with burnt garlic and ginger so that you get an awesome smoky flavor. It was very soft, perfectly cooked and spices blended well in chicken.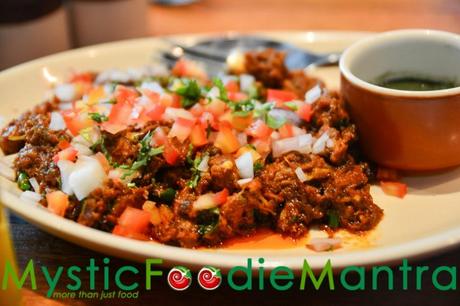 tawa mutton
Next was main course. We had balti meat, dal makhni, butter chicken, , amritsari chole and yellow daal tadka, kanastari baingan bharta and tawa chicken pulao.
We also had the famour amritsari kulche with chole and the famous, tango grated onion chutney.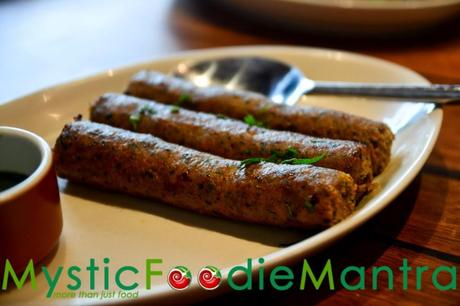 chicken seekh kebab
I must confess that balti meat is the best mutton curry I have had. Usually in most of the places, mutton is a liitle undercooked, so that it sticks to the bones. The perfection lies in cooking it in a way that it should be soft and the meat almost falling off from the bones. It's gravy accompanied with naan would satisfy your palate. Dal Makhani had the usual dhaba taste. Rich and creamy and ofcourse delicious!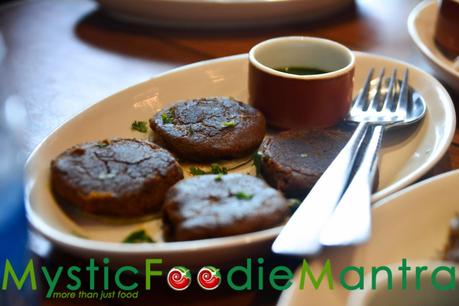 veg galouti
Butter chicken had a great tangy tomato flavor and in the the boneless chicken I could feel the taste of rich buttery and creamy gravy.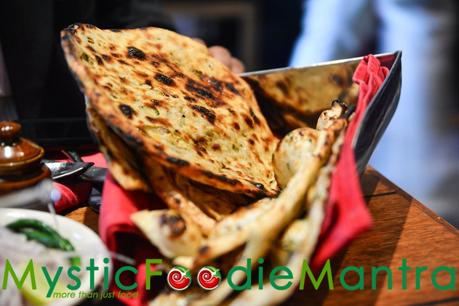 amritsari kulcha
Kanastati baingan bharta stole my heart.  Perfectly roasted baingan ,mixed with tomato and onion and cooked again to give you the perfect bharta that had a smoky flavor, I was bowled over by the taste of bharta.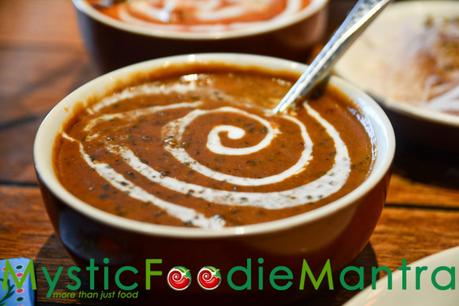 dal makhni
Amritsari chole and daal tadka were equally good. And so was the tawa chicken pulao. The aroma of rice and the fried onion sautéed on tawa had the perfect dhaba style of serving chicken pulao. It had intense color and flavor that had been cooked in rick stock.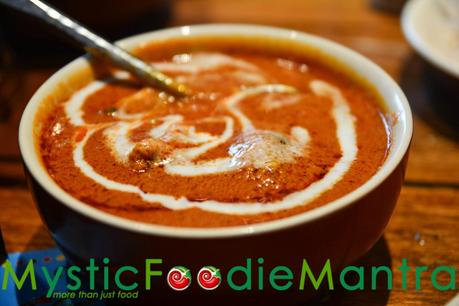 butter chicken
We always say and believe that to get the best food experience you always go to dhaba where food is always fresh cooked with lots of ghee and fully of spices yet taste brilliant.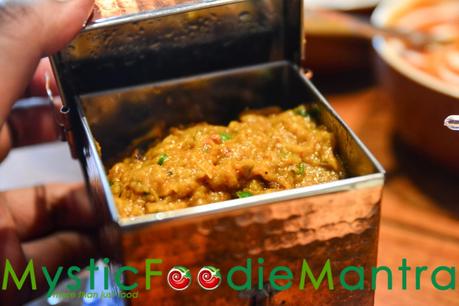 kanastari baingan bharta
Now I can say that you don't need to drive 100km in search of good dhaba food. Visit Dhaba  of claridges and you will get the best ever dhaba food or should I say, even better than the best dhabas!!!J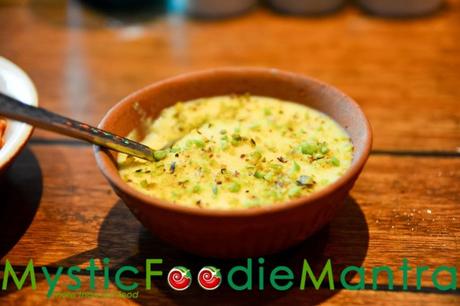 phirni
For more pictures visit our fb page. Here is the link
https://www.facebook.com/media/set/?set=a.227721450685517.1073741847.188358804621782&type=3