I used:
6 chicken drumsticks
1/4 cup Dijon mustard
3/8 cup panko (Japanese bread crumbs)
3/8 cup grated Parmigiano-Reggiano
1/4 teaspoon cayenne
1.5 tablespoons unsalted butter, melted
Preheat oven to 450°F with rack in the upper third of the oven. Pat chicken dry, then toss with mustard until evenly coated. Stir together panko, cheese, cayenne, and 1/2 teaspoon each of salt and pepper.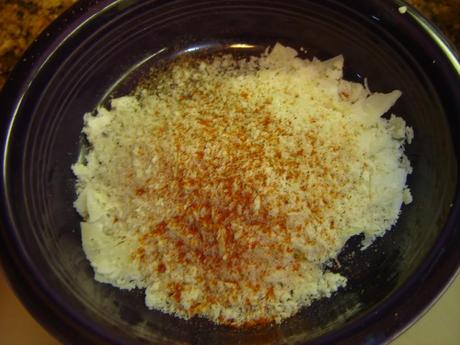 Drizzle with butter and toss. 
Dredge each drumstick in crumb mixture to coat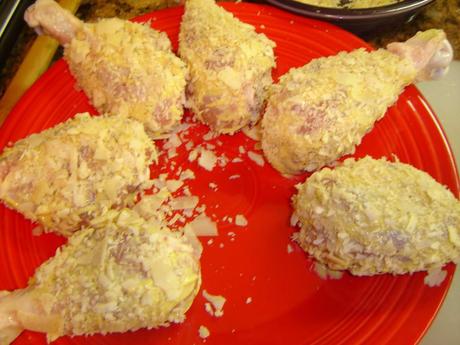 Arrange, without crowding, in a buttered large 4-sided pan. Roast until chicken is browned and cooked through, about 30 minutes. Serve warm or at room temperature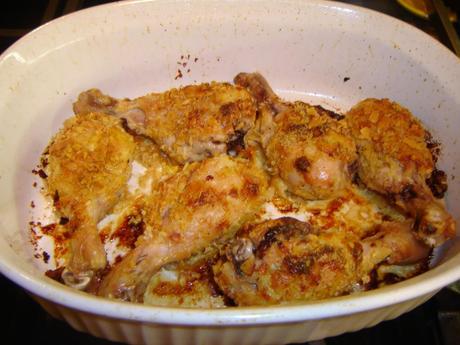 I made some roasted bell pepper salad to go with it (roasted bell pepper, vinegar, vegetable oil, garlic, thyme, salt and pepper, everything left in the fridge for at least 3 hours)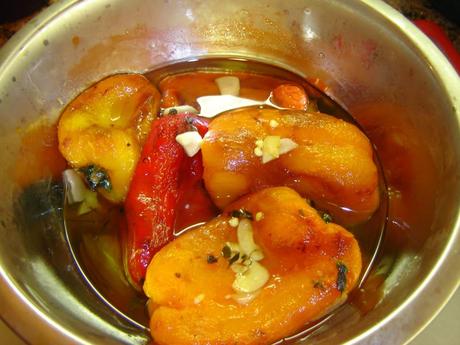 And I added some roasted eggplant salad to serve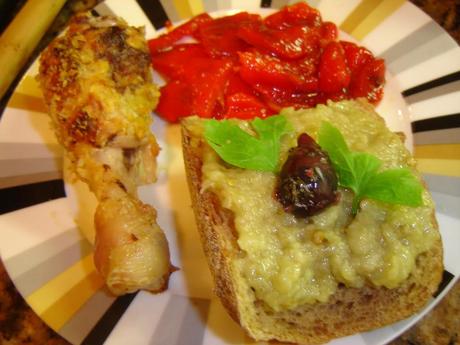 I am sorry the pictures are blurred, my daughter was patrolling around the kitchen, as the smell of the freshly baked chicken was unbearable ;).
These moist and juicy drumsticks (with a slight kick) are perfect picnic food, since they're also terrific cold or at room temperature. Enjoy!