No one likes sitting in front of a blank computer screen with a deadline looming, but starting an essay often proves to be the hardest part of the writing process. Understanding the type of article you're writing - and the approach needed - can help you avoid getting stuck in the first paragraph of your paper.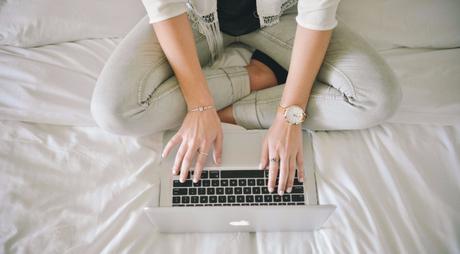 To locate theses and arguments in a logical sequence, you need to investigate their relationship. Relation involves the interaction of thesis and argument and may be direct, indirect and separated. Direct proof (it may be called positive proof) is evidence which directly proves the validity of the thesis argument. For example, we do not have to go to school since today is Sunday. The method of direct proof can be applied using the technique of induction, deduction, analogy, and causality.
Induction from DoMyWriting company is the process that helps us make sure conclusions based on facts. In this case, writing an essay, one should move from private to general, from the assumption to the assertion. The general rule of induction states that: the more facts, the more convincing argument is.
The deduction is the process of reasoning from general to specific. This instrument is far more popular in essay writing than induction is, because it is suitable for small forms. In this case, conclusion is built on general argumentation. For example, all people who set explicit goals and keep a stiff upper lip during emergencies, are great leaders. According to the testimony of numerous contemporaries of Abraham Lincoln, he had all those characters and was one of the most prominent leaders in American history.
The analogy is a way of reasoning built on the comparison. The big scientific essay is impossible without analogy. The analogy assumes that if the objects A and B are similar in several ways, then they should have the same properties. Don't forget about the main feature of this type of reasoning: the direction of the comparison should address the most significant features of the two objects being compared; otherwise, you can come to an absurd conclusion.
Causal reasoning is reasoning with explanations of the phenomenon, usually linked together.
Sure, you can use all these instruments to build a strong logical link. But a rule of thumb states that it is useful to choose some main tactics (induction or deduction) and then confirm it with analogies and reasoning.

Expository essays present an idea. Writers use details, evidence, and analysis to investigate or explain that idea by comparing and contrasting facts, giving examples or explaining cause and effect. This type of essay typically starts by introducing its topic and pulling in the reader with an interesting statistic, a brief history of the topic or a thought-provoking question.

The purpose of the descriptive essay is to describe something, such as a person, emotion, object or experience. One way to begin a descriptive essay is to start with one detail. For example, if you're writing an essay about your mother, you might start by describing her eyes. The writer could also start the essay with one of the five senses; an intro focused on a garden, for instance, could begin by explaining the different scents of the garden's flowers.

Narrative essays tell a story, and they include all the classic elements of a story: setting, plot, characters, climax, and conclusion. A narrative essay might begin with an anecdote or an introduction of the main character, or even a general statement, such as "Good friends are hard to find."

Persuasive/Argumentative
A persuasive or argumentative essay presents an issue and evidence for or against that issue. Persuasive essays usually begin by introducing a thesis statement - one or two sentences that state the main idea of the paper. A thesis statement for a persuasive essay could be, "Limiting television results in better performance in school."

Reflective essays discuss the writer's growth during a specific period. Instructors sometimes ask students to write a reflective essay upon the completion of a class project or semester-long course. For this type of essay, an effective introduction would talk about the beginning of your experience. For example, a reflective essay about your summer would start at the beginning of the vacation.