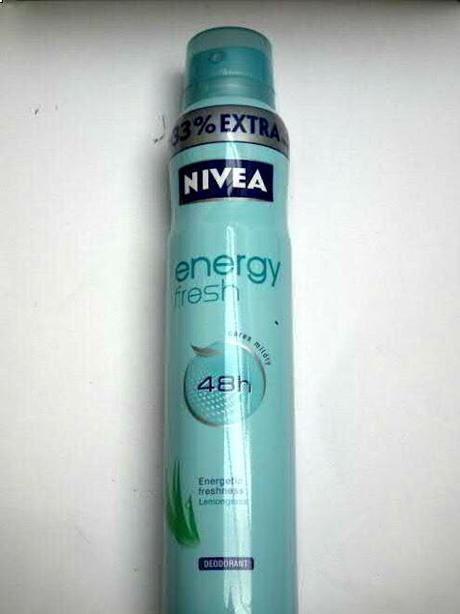 Nivea Energy Fresh Deodorant with Lemongrass and Avocado Extracts
Product:
Deodorant
Brand:
Nivea
Price:
Rs 164
Available online to buy?
@ Stylecraze
Burns, any reactions?
No
Perfect for
: Girls
Staying Power:
This deodorant stays true to what it claims. It stays for longer than 24 hrs in case you don't take a shower. Let's believe that you do not bathe for 3/4 days in a row - I assure you that this deodorant will stay with you and will keep reminding you that you did not take a bath. Eeww!!
Value to money:
Yes
Will I buy it again?
Yes! I would love to!!
Buy more Deodorants Here!! 
My experience:
My favorite deodorant UDV Best Of is not being sold any more, I guess. I die every time I think of this fact. Anyways, I bought this deodorant for the reason that I wanted to feel fresh again. Not that I was stinking like hell but I was in need of one.
This color caught my eyes in Reliance Fresh Super Market and I was all over it. I sniffed it and I fell because of happiness. I just love the fragrance, it's so refreshing. But girls who has issues with strong smells stay away for a while. Just for a while, because fragrance gets fresher and tolerable as the time passes.
It leaves a powdery residue sometimes when you spray, so I am not supposed to spray on clothes. It just sticks there on clothes. It doesn't burn and it hasn't darkened my underarms yet. I can see that!!
See more pictures!!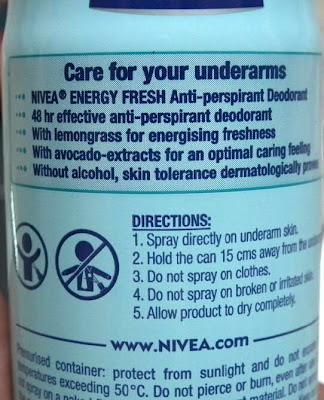 Ingredients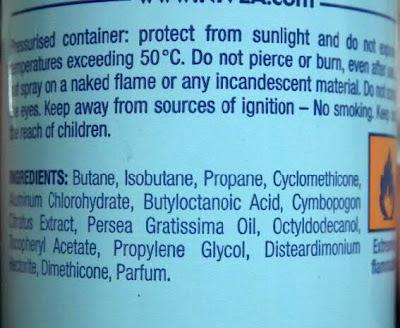 =====================================================
Disclaimer:
Product was bought for review purposes. For any queries, PR information, website review, store visit and events - please mail me at
[email protected]
. Read about Shopping, Style and Us and to know more, please read my Disclosure Policy.
Jiya (Shoppingaholic)