Next destination: Middelfart.
If you zoom in on the map, you will see that Middelfart is very close to the 2 bridges that connect Funen with the peninsula of Jutland. From May 2015 on, it will be possible to participate in bridge walking on the old bridge. Visit the touristic website for more details.
A lot more goes on, especially during the touristic season, like whale watching and boat tours. Stroll along the waterside and enjoy a drink and/or meal in one of the many pubs and restaurants. The very modern building near the waterside by the way hosts the public library and the tourist information office. And why not do some hiking in the nearby nature park?
Alas, Ingrid and I were greeted with lots of rain and wind on the way to Middelfart.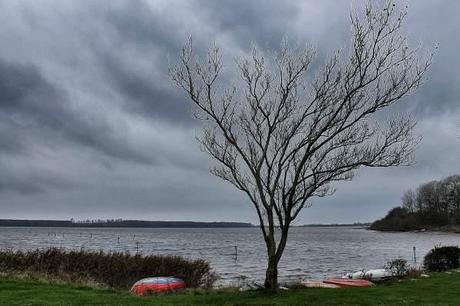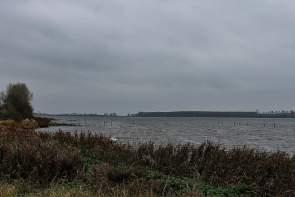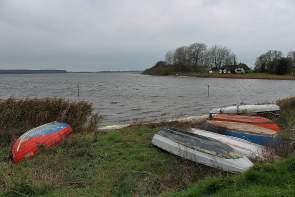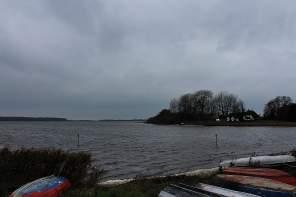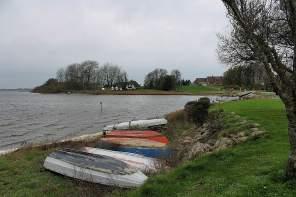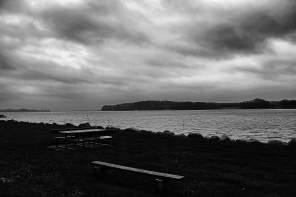 Once we were in the town itself, the weather didn't improve. Here we are at the edge of the nature park.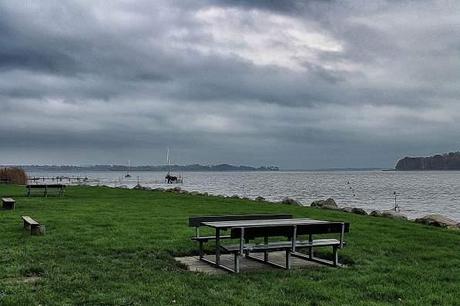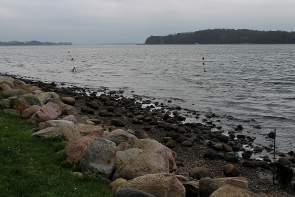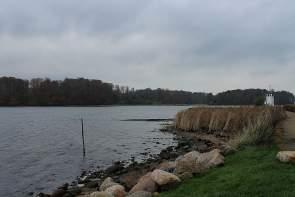 And at the marina, we were blown away by an icy wind…