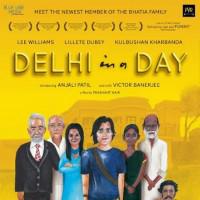 Movie: Delhi in a Day
Director: Prashant Nair
Cast: Victor Banerjee, Lillete Dubey, Lee Williams, Kulbhushan Kharbanda and Anjali Patil
Rating: ***1/2
All that it takes to see the thin line between rich and poor is a pair of eyes – not wealth, not high standard of living or anything else that you could possibly use to differentiate. In this dark but satirical take on the lives of the less privileged in a contemporary elite Delhi family, director Prashant Nair concocts a story through the eyes of a foreigner, so realistically that you'd wriggle in your seat through the entire film.
Little did Jasper (Lee Williams) anticipate that his 'explore-India' trip would be a n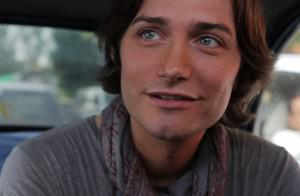 ightmare when he set foot in Delhi, to spend a day with his dad's oldest friend and classmate Mukund (Kulbhushan) and his family? Within hours of his arrival, poor Jasper is robbed off his enthusiasm when he discovers that his life's savings worth 4500 pounds, approximately 4 lakhs has gone missing. Off the bat, all eyes except Jasper's point to the servants in the house, eventually leading to one-by-one inquiry by the memsahib. By the end of which an ultimatum is thrown at the servants that if the money is not found by sunrise then the case will be handed over to the cops. You need to watch the film to find out what follows.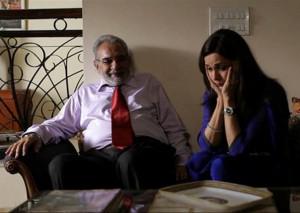 With simplicity written in every frame, 'Delhi in a Day' shows us something we are not alien to but have been silent at for ages. When you ask yourself why, you may hear an inner voice saying – why do I care when the whole world sees it the way I see it. We all love to have an extra opinion in things we do – an extra pair of eyes that could see on our behalf and tell us if we're picking the right trouser or buying the best car. However, in some significant matter that may include a very important decision, we believe in our own eyes.
Narrated from the perspective of the rich and poor, Prashant subtly invites sarcasm int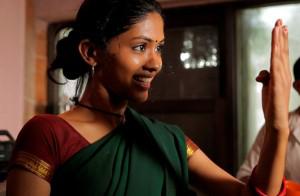 o the film which in a way paves way for few laughable moments. The film attains full marks when it shows us how people from different ethnic background perceive those from the underprivileged community. And it also shows in India, unfortunately, it still matters where you come from which determines how you will be looked at.
Prashant may have had a simple story but he didn't compromise with his cast, as he laid down an array of highly talented actors of the likes of Lillete Dubey, Kulbhushan Kharbanda and Victor Banerjee. Lillete and Kulbhushan brilliantly portray the non-stop nagging husband-wife from a typical upper class family. Scenes with them add tons of wit while with Victor on the contrary turn little intellectual as he jokingly lectures about the current generation and how raucous is his grandson's choice of music. Although Victor has a brief presence, he lightens up the screen with his aura. Driven by sheer brilliance is debutant Anjali Patil, who shows passion and liveliness in her role as Rohini, the maid. Her expressions speak a thousand words. Lee Williams as Jasper was equally good and showed no signs of discomfort in his role. Music by Mathias Duplessy was captivating and the mix of old Hindi numbers in between scenes was really done beautifully.
In essence; 'Delhi in a Day' is a work of sincerity in showing us something we refrain from openly accepting.