Since Lana's debut album went to no1 in over nineteen countries, the Youtube singing sensation 'Lana Del Ray' has inspired the latest must-have Mulberry bag which will be launched May 2012.
Her first hit Video Games was played at the Christopher Kane show last season show.I  blogged about the show and how her song made such a impact to the feel of the collection and predicted a big things for her in 2012 . She has made a great  impact within the fashion world and media and every designer wants a piece of her .Mulberry's Creative Director Emma Hill got to the singer first and requested Lana to sing at the fashion brands Pool Party.Emma Hill was enchanted by Lana nostalgic feel and how she has such a retrospective yet fresh look on old school glamour.Mulberry thought they could create a bag that was timeless but has a refined and elegant look which will suit any young fashion conscious women.
This idea for creating bags in honor of girls of the moment such as Alexa Chung has created a big turnover for Mulberry as a brand, The 'Alexa' bag was such a big success so Mulberry are hoping great things for Del Ray.This collection of bags will be launching in May 2012 as part of the A/W 12 collection which has been shown at London fashion Week.The bag is being created  in 

Deer Brown Grainy Print, Black Forest Soft Matte, Black Soft Spongy and Petrol Veg Tanned Lambskin leathers.There will also be a over sized Del Ray bag on the Catwalk show similar size to the over sized Alexa these will be available by September 2012.
Lana has commented on the collection saying " I love the design, a perfect mix between old Hollywood and contemporary style.It's a honor that such a classic prestigious brand would name a bag after me." 
 Prices start from £795, so i better  start saving now...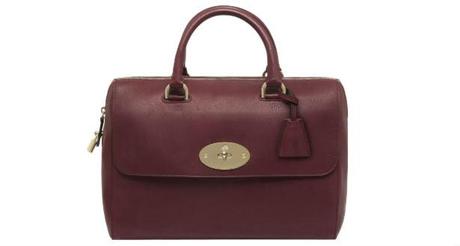 I have added this gorgeous bag to my wish list !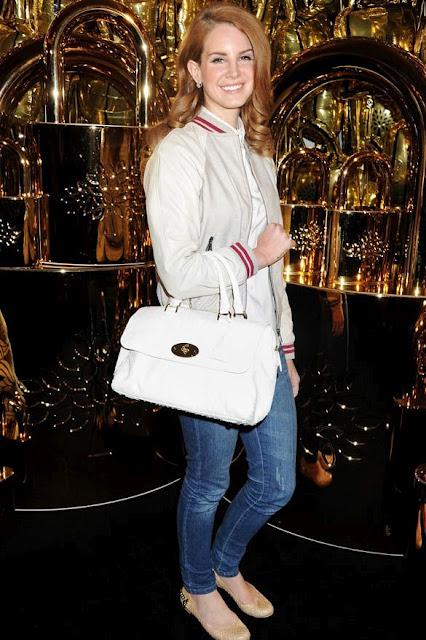 Lana Del Ray @ London fashion Week 2012 -Mulberry A/W 12 - Modelling The Del Ray bag.
All writing copyrighted to Hannah Marie Muers 2012 
oxo