Hey Girls,
A review about one of my favorite blushes. Hope you will like it too.
Since, I am still quite new when it comes to using blushes and always fear that I might overdo it and end up looking like a clown. Darker shades of pinks are strictly a no-no for me and browns make me look ill and bruised. So, when I read a whole bunch of reviews about this blush, I could not wait to try this beauty.
Deborah Milano Rosa Peca, shade 46 is a beautiful peachy shade, which gives a hint of color alongwith a nice subtle shimmer. It looks very natural and one can never go over the top with this shade. A perfect shade for day wear and also night wear. 
What the company claims about the blush
Brushes on smoothly and stays on – no need to touch up. Stays color true all day for a radiantly even and natural look. Hypoallergenic. Formulated to minimize the risk of allergies.
Price Rs. 575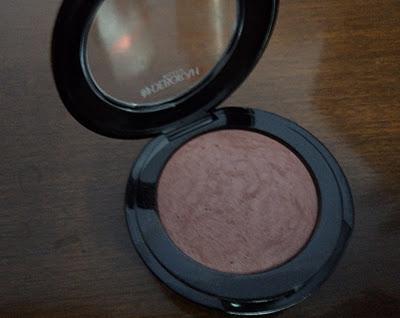 My Experience with Deborah Milano Rosa Peca Blush
Packaging - The blush comes in a round black packaging with a transparent flip cap over it. The packaging has a small brush but no mirror. The brush is not really useful and I prefer big fluffy and dense brushes for my blushes.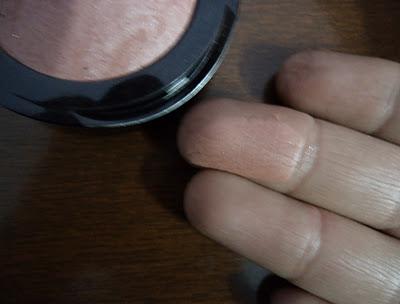 The Good about Deborah Milano Rosa Peca Blush
The shade is absolutely gorgeous. No doubt it will work for fair skin tones as well as dark skinned girls too. It will show nicely on fair skin tones and give a glowy and dewy appearance on dark skinned beauties.

Very smooth texture and very pigmented.

Hypoallergenic, light weight and blends easily

Stays on my dry skin for about 3-4 hours. I use a thick moisturizer and use it. It stays for about 3-4 hours and then also leaves a faint glow. 
The Not so Good about Deborah Milano Rosa Peca Blush
The brush included in the blush case is pretty useless.

No mirror included in blush case.

Ingredients and weight not mentioned. I guess the weight is only about 3.5 to 4 grams.

A little expensive. Blushes of some other well known brands are less expensive.
Ignoring the 'not so good' about this blush, i will buy it again, if I ever run out of it. It's definitely a 'My cheeks but better' shade for me. (sorry, for the silly phrase, could'nt help it.)