Here's what I wear on my mush throughout the day...
Face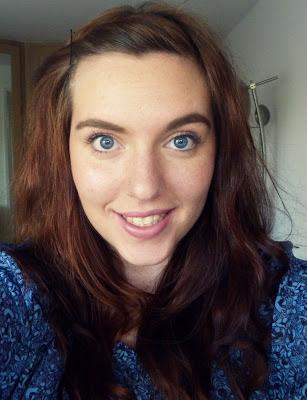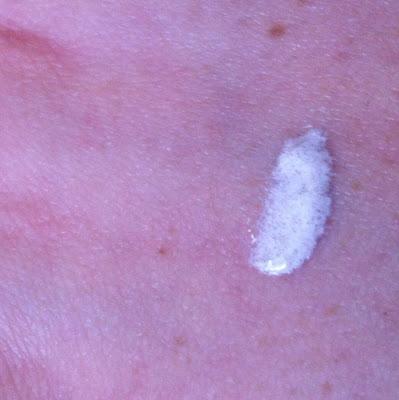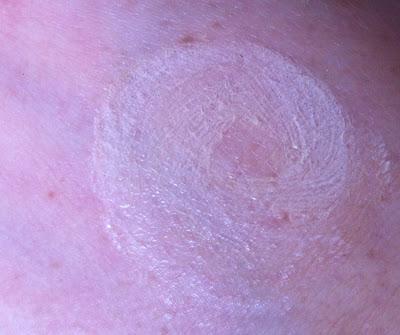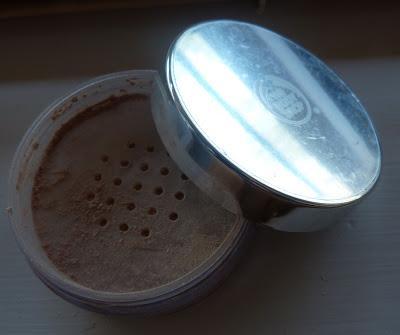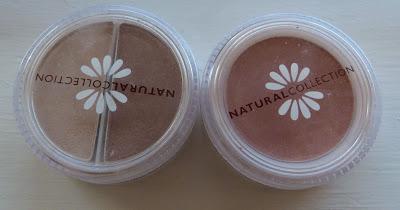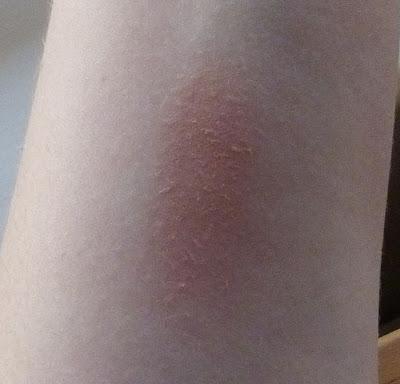 Eyes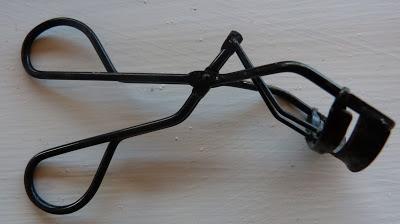 Lips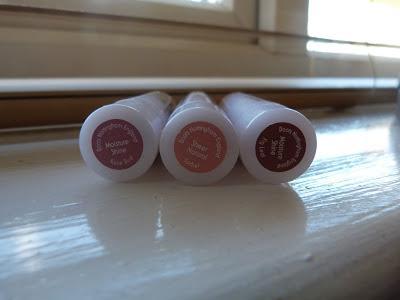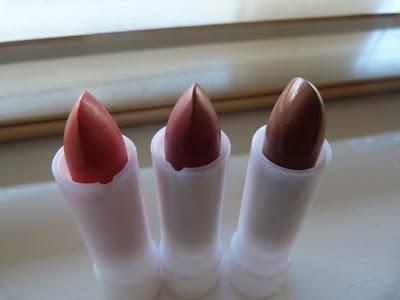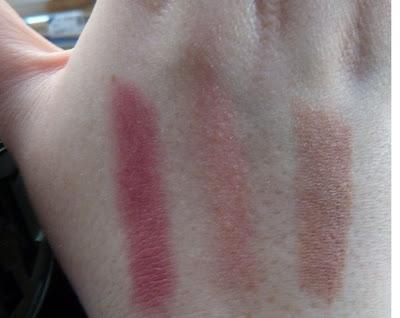 |
BB Cream
- Bodyshop (in shade 01) |
Loose Powder
- Bodyshop (in shade 02) |
Blusher
(Peach Melba) - Natural Collection |
Eyeshadow Duo
(Mink/Sable) - Natural Collection |
Hideaway Concealer
(in fair) - 17 |
Eyelash Curlers
(in black) - Mac |
Mascara
(black) - Benefit | Lipsticks (L-R ''Rosebud'' ''Sorbet'' ''Fig Leaf'') (wearing ''Rosebud'') -
Natural Collection
| (I mixed up the order of them in the next two pictures - clever) (the second from last picture L-R ''Sorbet'' ''Rosebud'' ''Fig Leaf'') | Bottom Picture - ''Rosebud'' ''Sorbet'' ''Fig Leaf'' - Natural Collection |
I have very sensitive skin, it's given a whole new meaning to the phrase 'combination skin'. It's dry, oily, spotty and sensitive; thats why I tend to stick to fragrance free and sensitive skincare and makeup products. 
When I first started wearing makeup when I was a wee girl, I would use Natural Collection to be kind to my skin, avoid caking it on and also because it's dirt cheap and affordable as a young person. I then discovered more expensive brands and I'll admit I still love them, but I've also started using Natural Collection's range again, for daytime.
It's light and easy to wear throughout the day and the lipstick shades are subtle. 
Plus the price means that you can wear it daily and save your expensive makeup for best (and who doesn't love a bargain anyway?).
I bought this BB Cream on the Body Shop online store recently, I had 35% off (using the code HOLIDAY) so I thought I'd give it a go, I also bought the loose powder. 
I like the Body Shop as they are ethical, natural and against animal testing; however for me, it's not massively affordable so I took the opportunity to use the discount code.  
The cream comes out white like moisturiser, with beige grainy bits in it that are the magic dust that turn it from white to your skin tone! 
As you blend it into your skin you can see it turning from white to your skin tone and disappearing into it, leaving a smooth, natural looking base. I love using this in the day as it doesn't feel heavy or cloggy and let's your skin breath. 
The loose powder is great too, it smooth's out your complexion, soaks up any oily bits and sets your makeup; without, again being too heavy. With a large brush and lots of swirly movement, it leaves you skin lovely and soft.
My favorite natural collection blusher is Peach Melba, I have tried all of them and I like the pinks, but for daytime, this is my favorite. It's a peachy skintone color with a hint of pink and gives a really natural flush on my pale skin. 
I use 17's concealer as it's got a good density, sit's well and stay's well, but seem's to blend well with my foundation. I didn't want as light coverage as I do with the base, because I get quite dark circles around my eyes and the inside of my eye socket is really blue because of how pale and see through my skin is! 
The Mac curler's are great, they feel really well made and are a lot more hardy than some that I have used. My eyelashes never feel at risk with them and they are easy to use and create a smooth curl rather than a harsh crimp. I use them on the roots of my upper lashes then apply mascara for the daytime, but in the evening, for more dramatic lashes I curl the roots and then mid-way to curl them up even further. 
My Benefit mascara has pretty much ran out - gasp! Kingsley bought it for me as a gift and it has lasted a surprisingly long time. As I rule I always used thick bushy brushes, and never got on with combs or spindally plastic applicator's, but this mascara changed my mind as it can create thick, full lashes; or thinner one's depending on the amount you use and the way you apply it. The applicator is great, it seem's to suction onto your lashes and if you start from the root, all the way to the end, twirling the wand, you will get lovely thick lashes!
I also sometimes use a brown/cream eyeshadow, just to try and bring the blue in my eyes out a bit more. I like this Natural Collection one, Mink/Sable as using the creamy color towards the inside of my eyelid and upwards acts as a highlighter and makes your eyes look brighter then using the darker one everywhere else. There is only 20p difference between the solo pots and the duo pots and it's nice to have two complimenting colours in a pot; however there is more choice in the solo pots. 
Lip's wise, during the day I either just stick with lip-balm, or a light coloured lipstick. This is why the Natural Collection ones (available in Boots stores) are great for during the day - they have a lovely subtle color and are not too powerful. With my makeup during the day I prefer not to make too much of a statement, just to enhance any parts of my face that I feel need enhancing. So therefore I add a natural color with only a slight shade difference. Fig Leaf brings out the browner tones in your lips, and is slightly sultry. Sorbet is more translucent and adds a pinky color with a slight gloss (it also has some gold pigment in it) and Rose Bud (my favorite at the moment) is a lovely dusky pink color that is great for English Rose tones and looks lovely and girly. 
What are your favorite daytime makeup fixes??
I will do a skincare post soon too!