I hate getting up early.  
I hate getting up early.  
I hate getting up early.
The alarm went off at 3:30am.  Surprisingly, I managed to remove myself from the bed.  Taking my "wake-up" shower, getting dressed, and eating my pre-run breakfast all went pretty quickly.
We managed to catch the first bus at 4:15.  It was not the Death Star I was hoping for, but it did a great job of getting us to the start.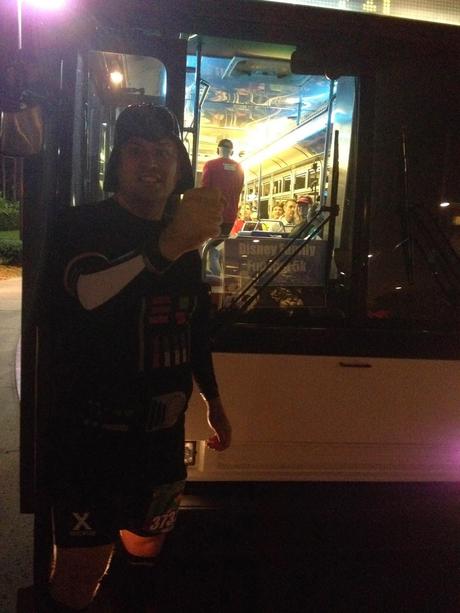 This is the 1st runDisney event that I have run that did not have any pre-race characters, and wasn't started by Mickey himself.  
I did manage to run into Russ (@RussRunsAbita), so he got the 1st awesome selfie.  Hopefully there are many more to come.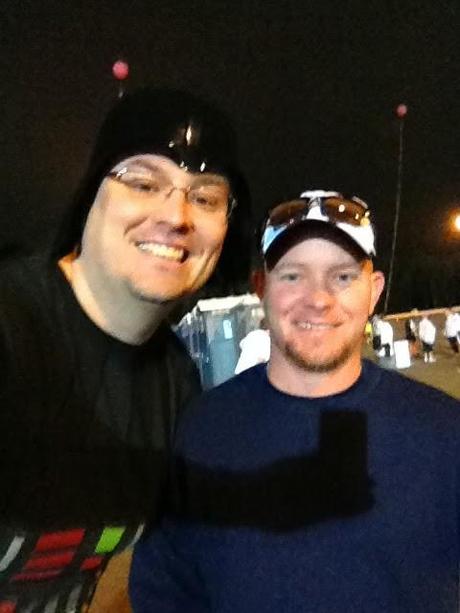 I piled into Corral E and waited for the start.  I am a solidly middle of the pack runner, but I now have more appreciation for those at the back of the pack.  Soooooo many runners ahead of you and the lines for all the characters seemed longer than the line for Toy Story Mania.  So I took a page out of my sister-in-law's book and photo-bombed Dopey.  Again, notice how awesome my selfies are.  
I did manage to get a couple of good photos along the way.  
Michelle from the Mickey Miles Podcast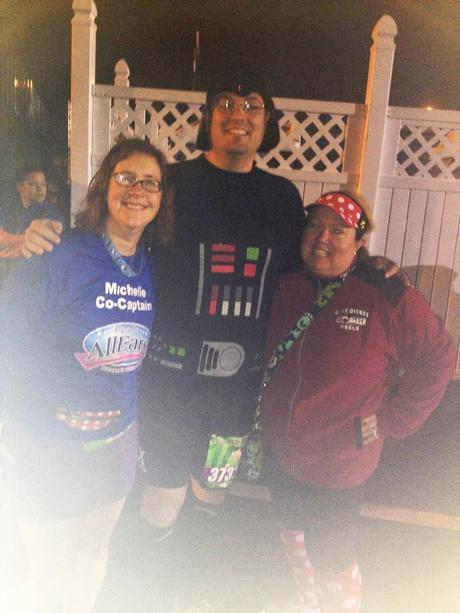 This woman Wins for Best Spectator Sign Ever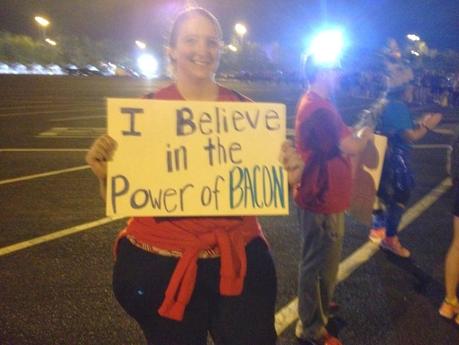 Mile Markers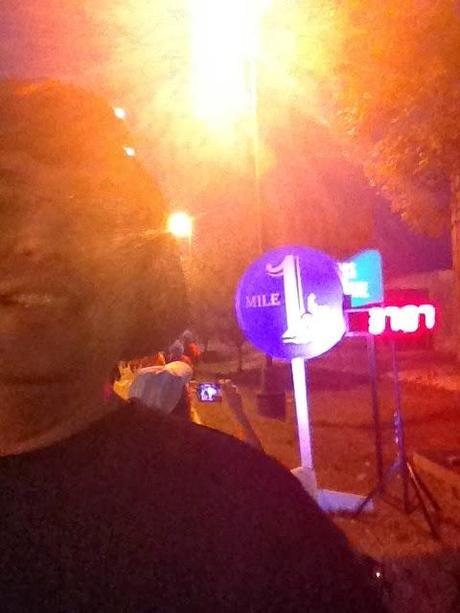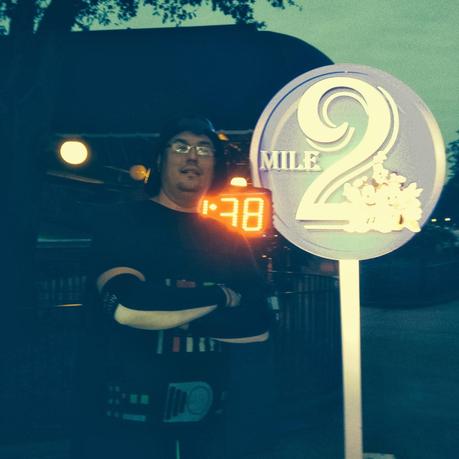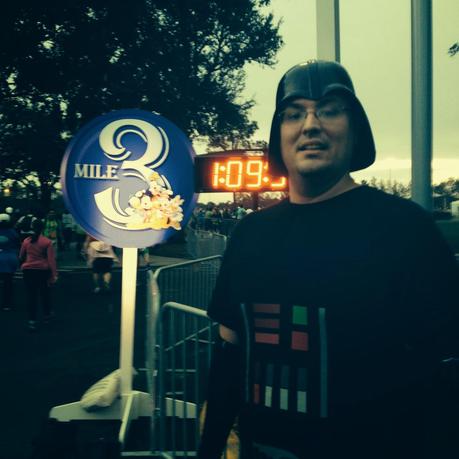 Buzz Lightyear- (Sid Busch) If I can't run as a Space Ranger, I'll get my photo with one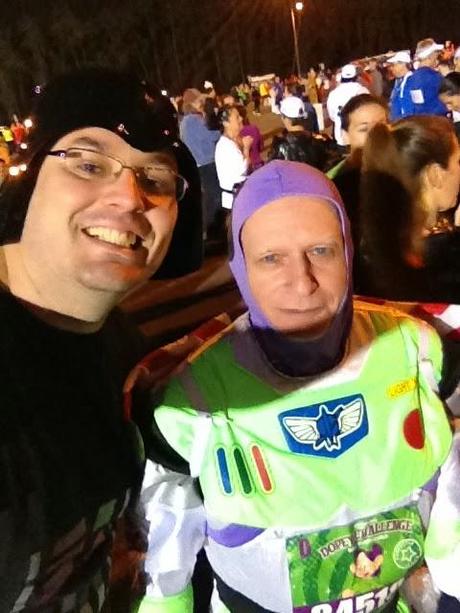 Spaceship Earth- Still not the Death Star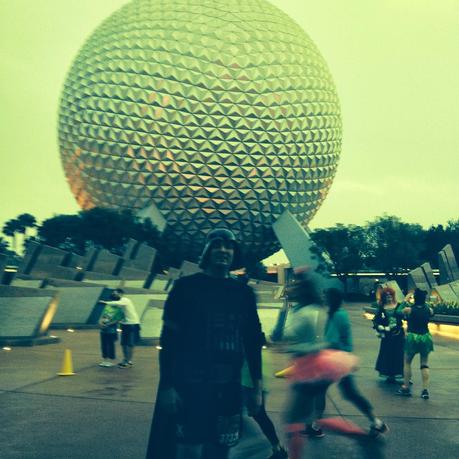 Phone Booth- DisneyBride and I did that at last years Family Fun Run 5K, so I had to keep the tradition going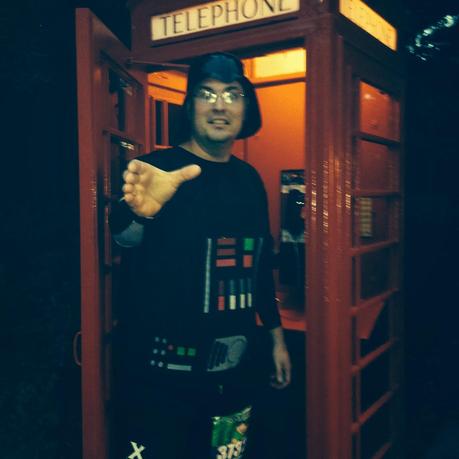 Some random dude FISHING in the World Showcase Lagoon!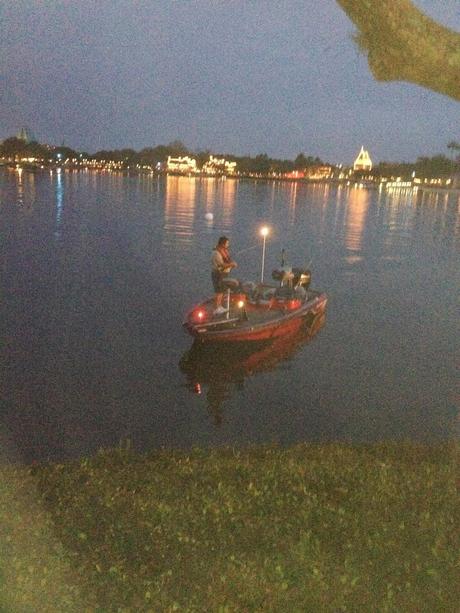 Volunteer that gave me my medal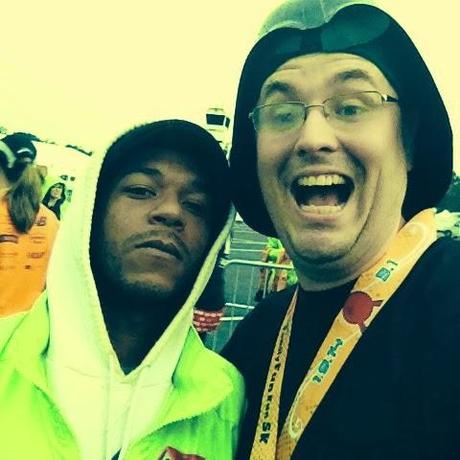 Finish Line Character photo with Pluto- Recognizing my greatness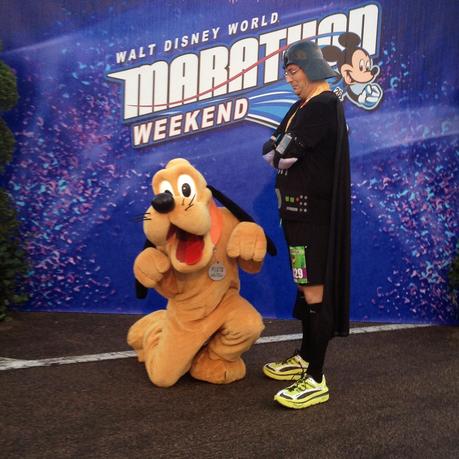 The course did seem less crowded than in the past.  They seemed to allowed more time to pass between corrals.  This was helpful.  It was not the wall to wall people that I was afraid of.  The first tenth of a mile and the last two tenths were the only areas that seemed to back up.  
After crossing the finish line I ran into Erin @Lovedisneyrun of For the Love Disney Running.  She gets the honor of being featured in a selfie.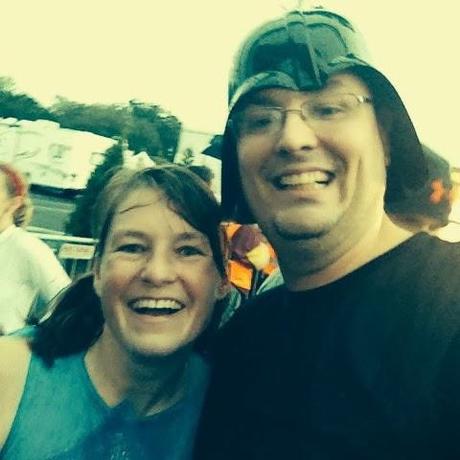 The line to pick up your Dopey band stretched on for what seemed like forever.  The line did move very quickly, however a wider path may have allowed runners to notice the stream of volunteers waiting to band everyone and allowed the first couple of volunteers to breathe.  I imagine this will be much easier with the upcoming races as we will have more time to spread out and finish at different times.  
I grabbed a Powerade, a water, and my box (still hoping for post race Tonga toast) and headed to catch up with DisneyBride.  
Back at the resort - DisneyBride got breakfast and 

magnanimously

 gave me her bacon. That is love.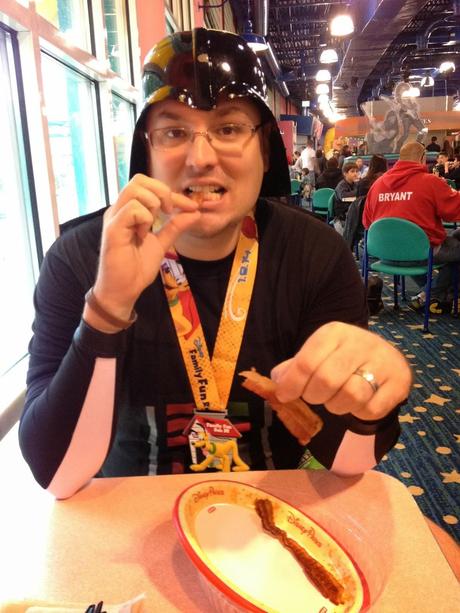 Takeaways
I did head out of the gate too fast.  I did remember to slow it back down at about mile 1.  
I don't like zig-zagging around people.  It makes the race seem much longer.
I do like passing people.  It is not something I get to do often.  
I am feeling pretty good.  Let's hope this keeps up.
I am heading to volunteer at the expo.  (Most likely packet pickup.) I will tweet my location.  Feel free to come by.  See you tomorrow at the 10K.
-@Disney_Groom