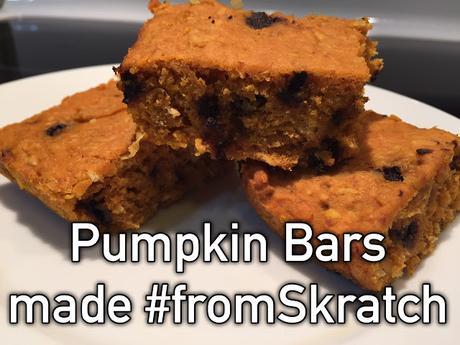 It seems like the holidays are all about baking and enjoying treats.And if you have a sweet tooth, well - it can get out of control.  DisneyGroom and I are on a continuing mission to make better choices about what we eat.  But I know my hubby all too well, and I know he misses my baking cookies, brownies, cakes, and pies. Even I miss it!  And I didn't eat the things - I just enjoyed baking them.
So, enter Skratch Labs cookie mix.   
Here is their nutritional info
Cookie Mix
 - Serving Size: 22g
Amount Per Serving (as prepared but without mix-in): 
Calories
 120, Calories from Fat 50, 
Total Fat
 0g (8% DV), Saturated Fat 0g (18% DV), Trans Fat 0g, Cholesterol 0mg (8% DV), 
Sodium
 180mg (8% DV), 
Total Carbohydrate
 18g (6% DV), Fiber 0g (0% DV), Sugars 8g, 
Protein
 1g, Vitamin A (4% DV), Vitamin C (0% DV), Calcium (0% DV), Iron (2% DV). Percent Daily Values (DV) are based on a 2,000 calorie diet.


Ingredients

: 

Wheat Flour

, 

Brown Cane Sugar

, 

Cane Sugar

, 

Oats

, 

Leavening

(Sodium Acid Pyrophosphate, Baking Soda), 

Vanilla Extract

, 

Cinnamon


Allergens: Contains Wheat

The Skratch Labs webpage contains a recipe here, but I had to make it healthier (and vegan) of course, so these are my substitutions:

Instead of eggs and butter - I used pumpkin puree (15 oz.) make sure it is puree and not pie filling - the cans look similarInstead of chocolate chips - I used carob chips 1/4 cupInstead of nuts - I used shredded coconut 1/4 cup & 1/4 cup oatmeal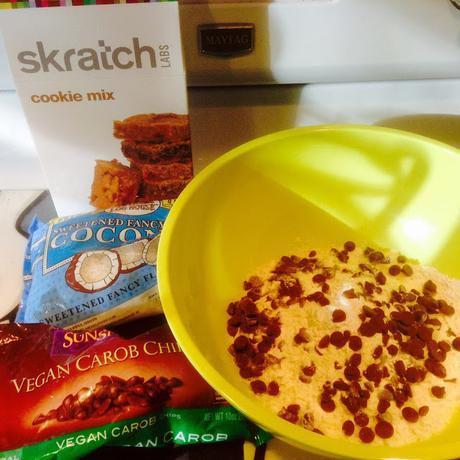 Mix dry ingredients first in a large bowl, then stir in your pumpkin puree until you get a smooth thick consistency.  The mixture should be thicker than cake batter, but still be able to pour into a pan.I used an 11 x 7 pyrex baking dish. The mixture will look pretty flat at first, but it will rise as it bakes.Bake for 30 min at 350 degrees. You can poke center with toothpick to check when done.Allow it to cool.  Your bars will have a moist, banana bread-like consistency.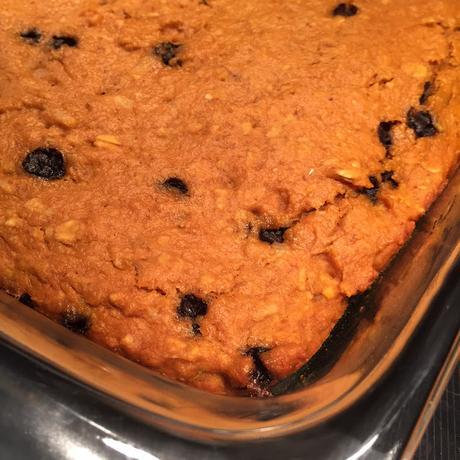 You can even try using cookie cutters to make fun shapes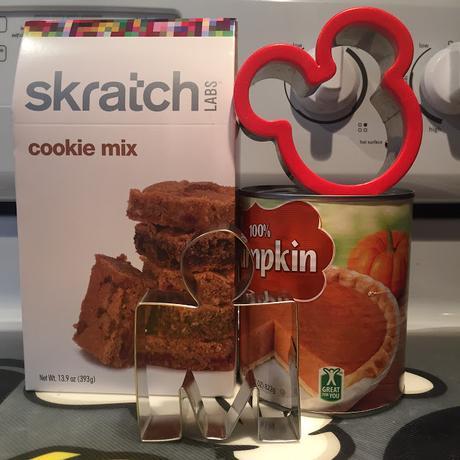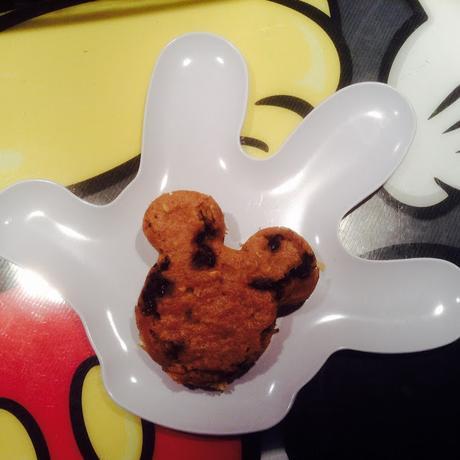 I should probably add that I do not have a sweet tooth. And I don't even like the taste of pumpkin. (Nope - not even the infamous Pumpkin Spice Latte --- yuck).  But, I actually like these!  They are not  very sweet  and they don't taste overwhelmingly of pumpkin, at least not to me. The coconut and oatmeal added a nice texture, and the carob was sweet in a mild way.
Paired with a nice cold glass of almond milk, it was a great evening treat.  But you could stash a few in a ziploc bag and have them in place of your usual nutrition bar before or after a run.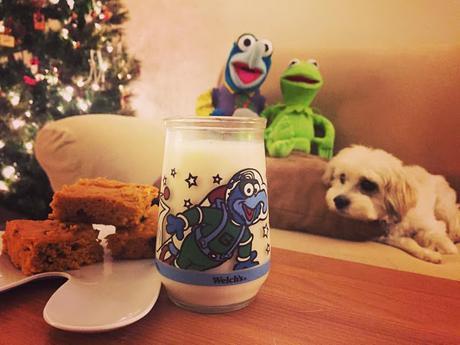 Where do you get this fabulous and very customizable 'cookie mix'?  I found mine at my local bike shop, right next to the energy gels and powdered drink mixes.  But if your running or bike shop doesn't carry Skratch products, you can always find it online.  

note: I was not compensated in any way by Skratch Labs. I just really enjoy their products. These turned out so well, I felt compelled to share. I hope you enjoy them.

Run Happy!
~DisneyBride