Well, I never posted a wishlist. But I'm constantly on the hunt for new shoes, because DC sidewalks absolutely eat them (all that walking, dontcha know?). So, lo and behold, I go to Pentagon City to visit the mall and Nordstrom Rack and what do I find? SHOOOOES!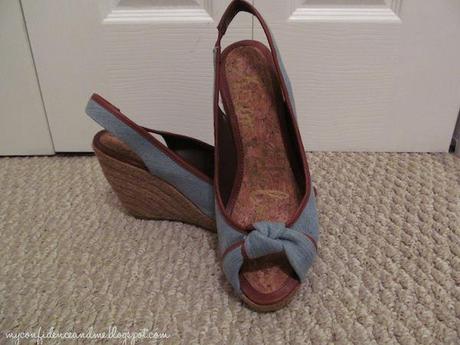 I LOVE NORDSTROM RACK'S SHOES. I can't say enough. The one in Arlington is slight picked over, but I think that's because it's the most easily accessible (who wants to ride the red line on the weekends to get to Friendship heights?), but I always find something I like. Case in point, these beauties, by Sam Edelman!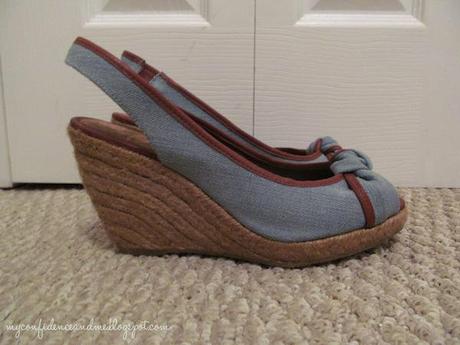 I love wedges because they're easier for me to handle and they're perfect for summer. Make them chambray, with a cute little knot peep-toe? I'm sold. They're so comfy, and I can't wait for the rain to go. away. so I can wear them without ruining them!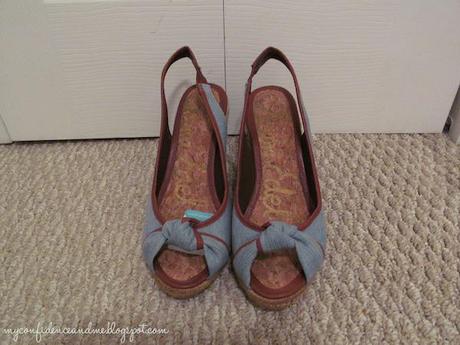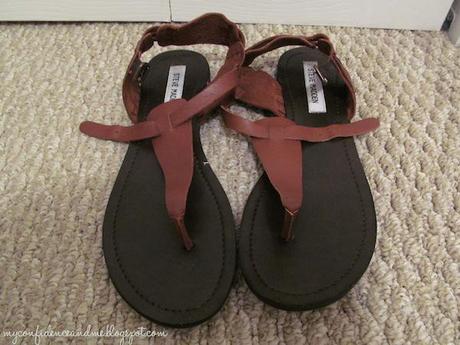 I'm also always on the lookout for new flat sandals. They're invaluable, and while I don't find them as comfortable as flipflops (I have flat feet, so I tend to go for the flippies with some arch support like Rainbows or Reefs), they're great for work in the summer and look cute with everything. I have all sorts of colored flat sandals and black, but no normal brown (just a slightly too-small pair of lighter brown ones that sort of make me look like I'm going barefoot...). Snagged these classic t-straps at DSW. 
Excellent trip!