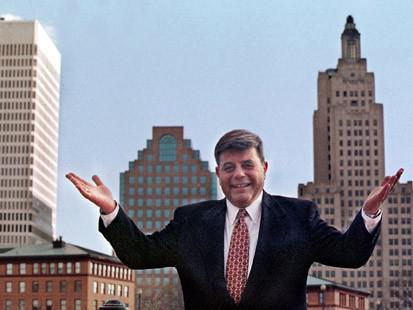 David O. Russell is attached to a biopic about longtime Rhode Island mayor Buddy Cianci that will be produced by  the New York-based production company of Robert De Niro and Jane Rosenthal. The film will be based on Cianci's new biopic, "Politics and Pasta: How I Prosecuted Mobsters, Rebuilt a Dying City, Advised a President, Dined With Sinatra, Spent Five Years in a Federally Funded Gated Community and Lived to Tell the Tale". According to LA Times, it is official that David O. Russell will direct the film. The book tells the story of the 21-year mayor who ruled Providence, RI and his tale of corruption and all he did for the city.
It could be argued that Cianci did more harm than good for the system in Providence, but there's no denying the man knew how to bring people to the city. We'll follow-up with more of this story as more details are released.
Did you enjoy this article? If so, we'd love to hear your thoughts in the comments below. It would be great if you subscribed to our RSS feed or signed up for email updates to get more goodness. There's lots more where this came from!